Forecast: 2 Distinct Storms Will Bring Snow, Wintry Mix To New England Through Tuesday
04:59
Play
This article is more than 1 year old.
Cold weather has settled into southern New England with temperatures only in the upper 20s to mid-30s Sunday afternoon.
This will set the stage for a snowy night ahead over inland areas and snow changing to a mixed bag of sleet and rain along the coastline.
Story continues below
Current conditions in Boston
The storm begins this evening. It will continue on and off right into Tuesday morning.
Our first batch of snow is courtesy of warmer air arriving at higher levels of the atmosphere. As this precipitation comes down we could see snowfall rates on the order of a half-inch to an inch and a half per hour through the first part of the overnight up until about 2 a.m. Monday.
Monday looks like a quieter weather day with intermittent snow, sleet or rain — but not much in the way of accumulation. Temperatures will be in the upper 20s to mid-30s inland. Across Cape Cod, highs will perhaps get up into the lower 40s.
As energy rotates within the jet stream toward the coastline Monday, it will ignite a low pressure area south of Long Island.
As this storm develops it has the potential to become a very strong and powerful ocean storm with plenty of moisture. The storm will also pull back down the cold air — meaning that as the new round of precipitation begins Monday, it will be in the form of snow for many of us, including some of us who didn't see snow tonight.
Depending on how close to the coastline this storm ends up the Monday night, Tuesday's event could provide eastern Massachusetts with a major snow storm. This would mean over six inches of snow even in the city of Boston.
Once this storm departs it will remain cold but dry the rest of the week so the snow isn't going anywhere with the very low Sun angle this time of the year.
You can follow my updates here and on Twitter @growingwisdom.
---
Sunday: Snow developing between 2 p.m and 5 p.m. Highs 29-37.
Sunday Night: Snow changing to mixed precipitation or rain at the coast and perhaps out to Route 128 or 495.
Monday: Snow and mixed precipitation. Rain Cape Cod. Changes to snow north to south through the day. Highs in the 30s.
Tuesday: Snow along the coast in the morning could be heavy.  Highs in the 30s.
Wednesday: Clearing and chilly. Highs in the 30s.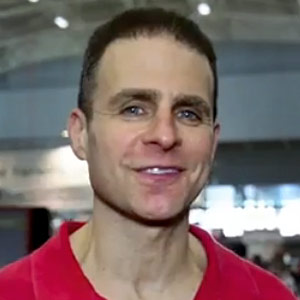 David Epstein Meteorologist
David Epstein is WBUR's meteorologist.