Brookline Passes Ban On Municipal Use Of Facial Recognition Tech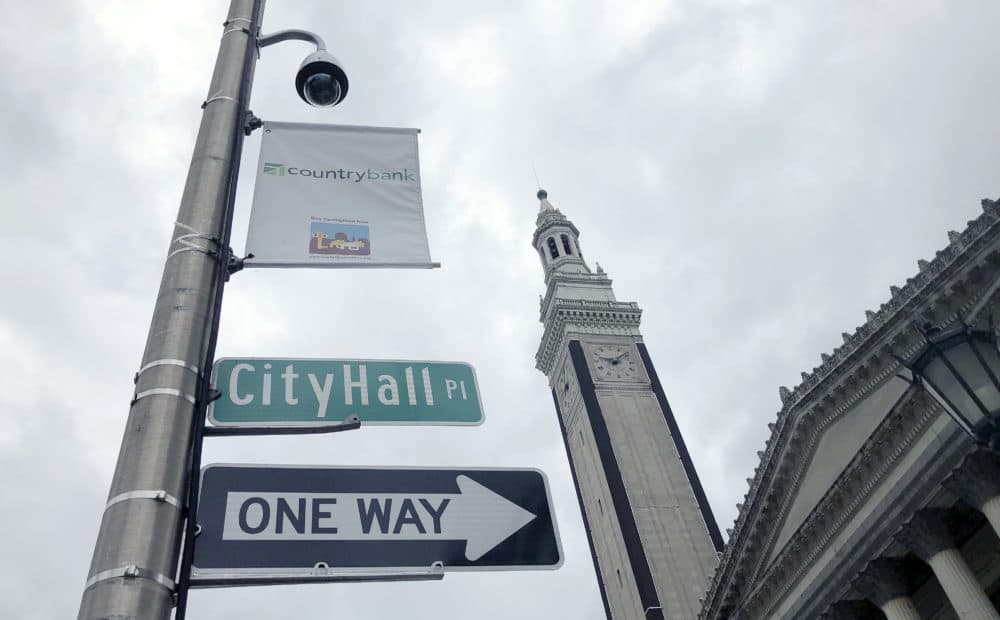 This article is more than 3 years old.
Brookline is now the second town in Massachusetts to ban the municipal use of facial recognition technology.
Town Meeting members voted Wednesday night to restrict the town government from using the surveillance, which is currently not regulated by state or federal law. Somerville passed a similar ban earlier this year.
The ACLU of Massachusetts is advocating for a statewide moratorium on the technology, and applauded the move by Brookline in a statement.
"By passing a ban on government use of face surveillance technology, the people of Brookline are standing up in defense of fundamental rights and civil liberties, including privacy, racial and gender justice, due process, and freedom of speech and association,"  said Kade Crockford, director of their Technology for Liberty Program, in the statement. "In the absence of national action, municipal governments are taking commonsense action to protect their communities by bringing face surveillance technology under democratic control."
Bills have been filed this year in both chambers of the state Legislature that would restrict the use of the technology.