Weekend Weather: Clouds Return, Rain On The Way
This article is more than 1 year old.
Winter cold descended across the region Thursday and continued overnight. This morning, we find ourselves with some sunshine, but clouds are going to increase and our next weather system will bring rain to the region tonight and into Saturday.
As the clouds thicken today, there could be some light shower activity late in the afternoon or evening. But the bulk of the rain is going to hold off until late tonight and Saturday.
This is not a small rainstorm. Once again, we are looking at 1 to 2 inches of water. This will mean we have measurable rainfall Friday and Saturday, which will put 2019 in fourth place for the most number of days with measurable precipitation. Of course, there's still enough time that we could go into first place by the end of the year.
There could be some minor flooding with this particular rain system — something we'll keep an eye on later tonight and tomorrow.
If you are headed to northern New England this afternoon, be aware of icy spots across Maine, New Hampshire and Vermont this evening and early in the overnight.
Unfortunately, the mild air will go all the way into northern New England, where any mixed precipitation will change over to rain. If you are planning on going skiing Saturday, you can expect spring conditions with wet surfaces.
We are going to clear out on Sunday. With the snow gone, it's a good opportunity to do some final fall cleanup. Monday it is chilly, but still dry. Our next storm system arrives Tuesday in the form of a mixed bag of precipitation.
It's too early right now to say who's going to get what, but early indications are it's not going to be a big storm. It could impact travel, though.
You can follow my updates here and on Twitter @growingwisdom.
---
Friday: Sunshine, some clouds returning. Chilly. Highs 37-42.
Friday night: Showers turn to a steadier rain.  Lows 38-43
Saturday: Rain and some downpours. Windy. Highs 50-55.
Sunday: A return to sunshine. Highs near 45.
Monday: Sunshine and chilly. Highs 35-40.
Tuesday: Snow or rain likely.  Highs 35-40.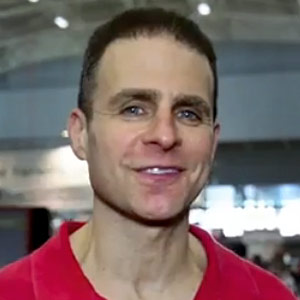 David Epstein Meteorologist
David Epstein is WBUR's meteorologist.