Pete Frates Celebrated As 'A Gift That Had To Be Shared With The World'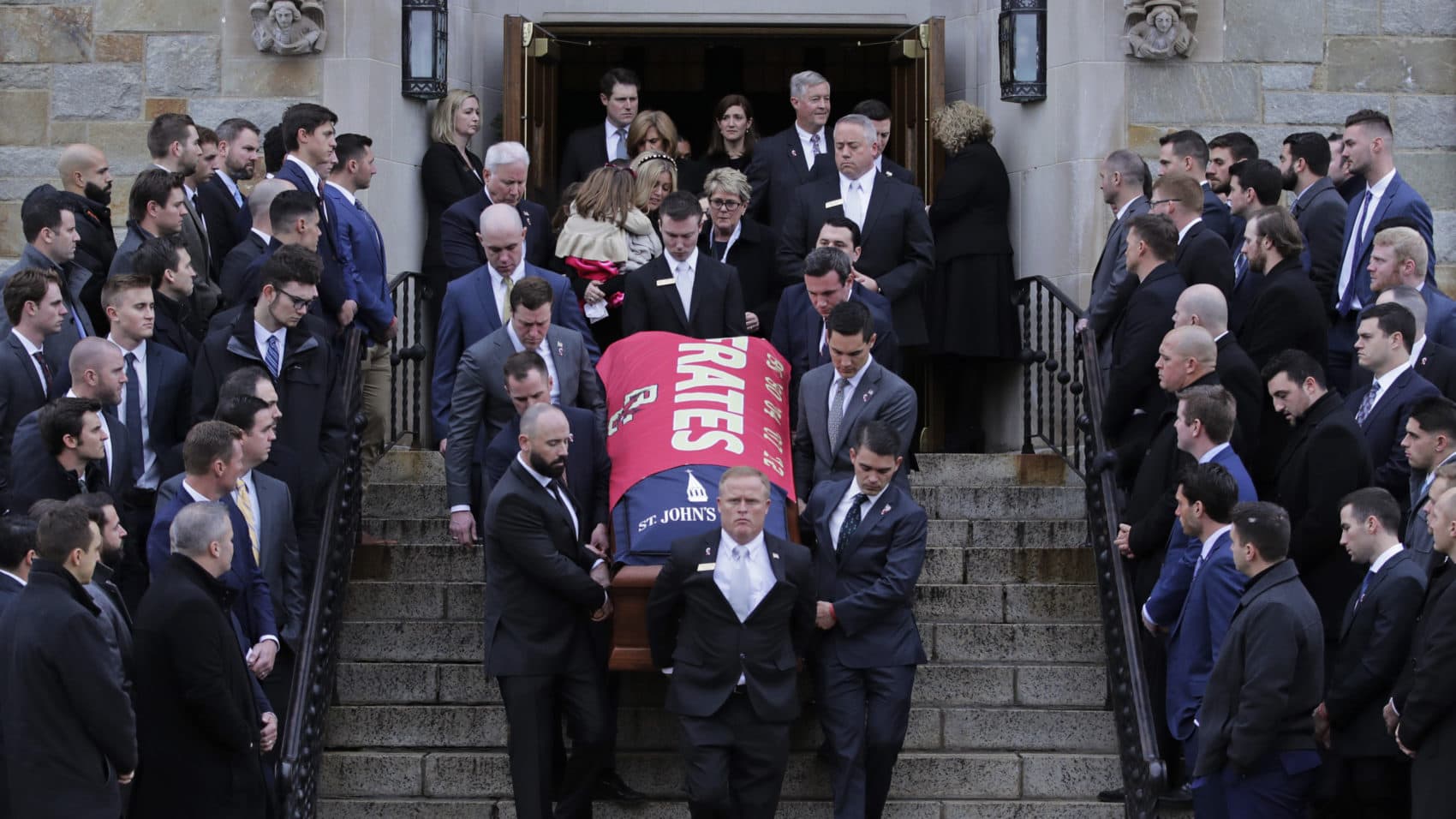 Hundreds gathered in Chestnut Hill Friday to remember former Boston College baseball captain Pete Frates as a loving friend and family man who waged a courageous battle against ALS and raised millions to fight the disease in the process. Frates died Monday at age 34.
In a funeral Mass at St. Ignatius of Loyola Parish, Frates' father, John, called his son "a gift that had to be shared with the world."
"Stay with the family," John Frates told attendees. "Stay with our mission to strike out ALS. It's so vitally important to us."
Dozens of Pete Frates' former teammates arrived early and waited on the parish steps to receive his family. Frates' mother, Nancy, blew them a kiss as she emerged from a black limousine, holding John's hand.
Bagpipes wailed in the background as Frates' widow, Julie, carried their young daughter toward the church. In a crowd of mournful charcoal and gray, Lucy, 5, wore a sparkly pink bow.
Fr. Tony Penna, BC's director of campus ministry, delivered the homily and challenged attendees to absorb and share Frates' goodness.
"The spirit of God is still in this person," Penna said, placing his hand on Frates' casket. "It's coming out of this casket because this box cannot hold the spirit of God. It's seeping into all of us, as we sit here today. It's going into your blood — your blood, Governor," Penna added, turning to Gov. Charlie Baker, who was among the dignitaries present. "The goodness is seeping into all of us. Peter will be with us."
Penna reserved special praise for Julie Frates, saying she "had a way of drawing the best out of him."
"We pray for God's mercy today for Peter, but we also pray a prayer of thanksgiving that he found you, Julie, in his life," Penna said.
John Frates said Pete selected the scripture readings for his funeral, as well as the music, which included "May The Angels Lead You Into Paradise."
"This is what we're going to do," John Frates instructed mourners. "We're going to grieve for just a very brief period longer. And then we're going to celebrate his life forever."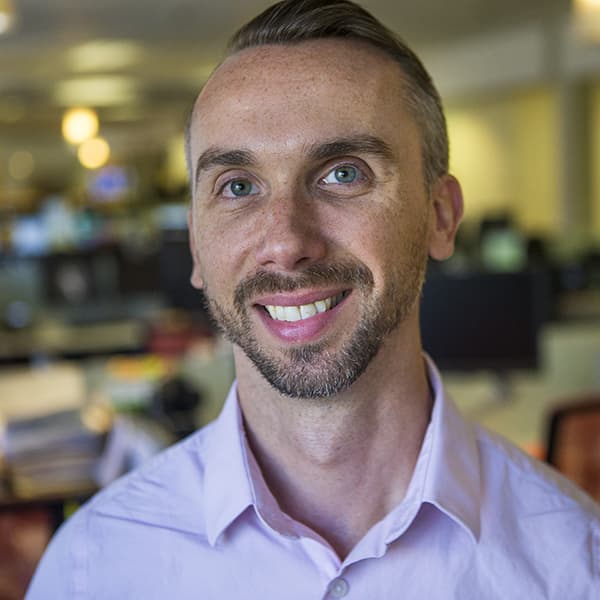 Callum Borchers Reporter
Callum covers the Greater Boston business community for Bostonomix.