Ward Just, Pioneering Journalist And Novelist, Dies At 84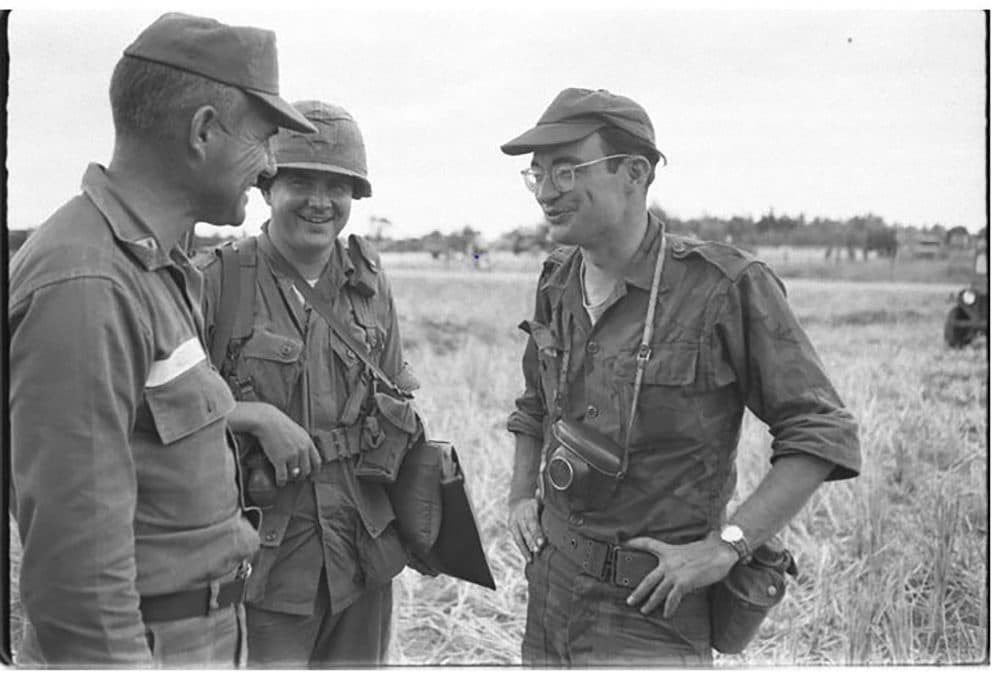 This article is more than 1 year old.
Ward Just, whose on-the-ground dispatches  covering the Vietnam War enlivened the pages of The Washington Post, died on Thursday in Plymouth, Mass.
Ward, 84, is being remembered as a pioneering journalist for his work as a war correspondent, and later for his work as a novelist.
He embedded himself with soldiers on the front lines of the Vietnam War, providing an unfiltered perspective of the conflict.
In one incident, Just was wounded along with more than a dozen soldiers, but refused to be airlifted to a hospital until all of the soldiers were evacuated, according to his friend Tom Herman.
"It was quite a remarkable moment of courage and honor and I think that's one of the reasons that not only the GIs but the field grade officers respected him so greatly," Herman said.
Over time, Just became increasingly critical of the war.
"He was one of the first journalists to be critical of the American effort in the sense of trying to tell a true story that was in contrast to the rosy picture that the Pentagon and the White House were portraying of our success in Vietnam in the mid to late 1960s," Herman said.
Just later became a critically acclaimed novelist, publishing more than two dozen titles between 1970 and 2016. He was longtime resident of Martha's Vineyard.