Grogan Plans To Step Down From Boston Foundation Post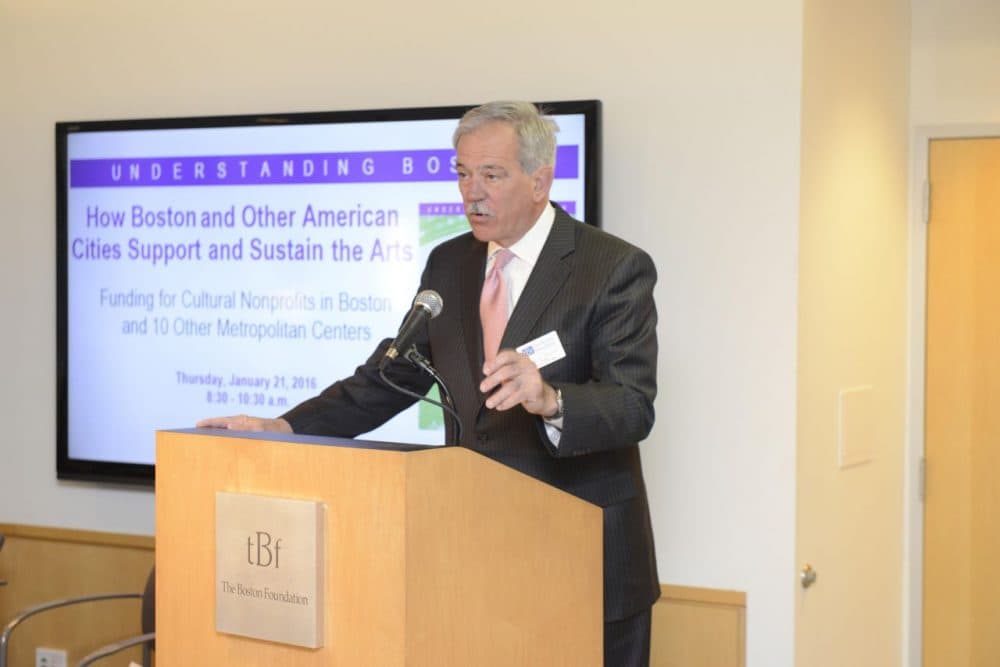 Boston Foundation President and CEO Paul Grogan plans to step down and the community foundation with net assets of $1.3 billion will launch a nationwide search for a new leader.
The foundation announced its plans Tuesday morning, saying board members Elyse Cherry and J. Keith Motley would lead the search for a successor after Grogan and the foundation's board mutually agreed on a plan that ensures he will continue in the top job until a successor is named.
"The past 18 years have a been tremendously rewarding experience," Grogan said. "Leading such an important institution and working with so many talented partners, including the foundation's board, staff, donors and many others, has been the opportunity of a lifetime. The decision to step down has been difficult, but I take this step knowing that I have achieved the goals I established for myself when I first took on the role of President and CEO."
The foundation doubled its assets during Grogan's tenure and its grantmaking, in partnership with its donors, tripled to $150 million per year. In addition to lifting non-profits, the foundation is also a regular contributor to civic life in Massachusetts, facilitating debate with its research agenda.
(The Boston Foundation is a financial contributor to WBUR.)
"As much as any organization in the region, the Boston Foundation has been a part of positive change," Gov. Charlie Baker said in a statement.
Boston Mayor Martin Walsh said the foundation "plays a very important role in our city, as a funder, source of crucial data and analysis, and catalyst for change."