Progress Slows In Massachusetts: Death Rates Flat In Opioid Crisis
Overdose deaths tied to opioids dropped 3% in Massachusetts from 2016 to 2017 and another 2% from 2017 to 2018. But progress slowed last year.
The state Department of Public Health says preliminary data shows virtually no change from 2018 to 2019 in the number of residents who overdosed and could not be revived. Examiners found fentanyl in 93% of these men and women, a new high.

The slight dip in deaths since 2016 seems to track with the increased availability and use of naloxone, a drug that can reverse an opioid overdose.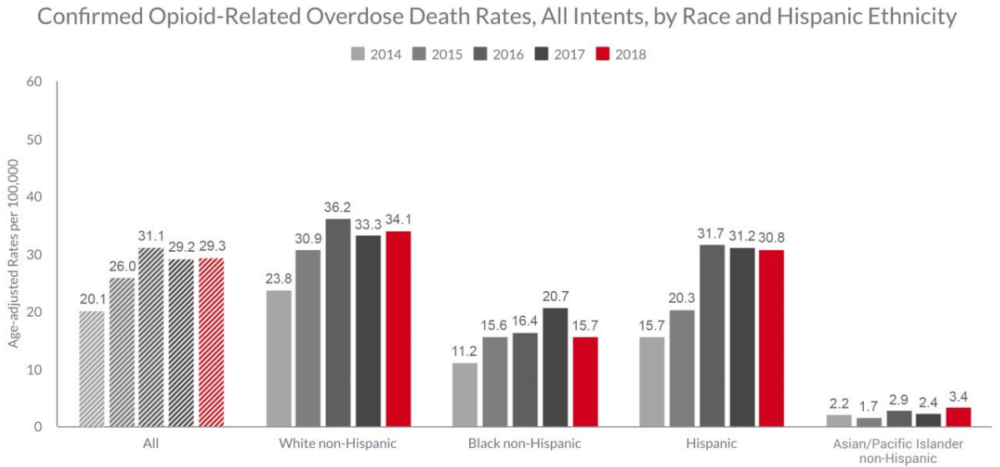 Gov. Charlie Baker's administration suggested the epidemic would be a lot worse without a range of actions already taken, including limits on first time opioid prescriptions, more prescription monitoring by doctors and nurses, more treatment beds and a campaign to end shame and discrimination around addiction.
"This report demonstrates that focused investments in substance misuse are having an impact, but there is still a lot of work to do to curb the opioid epidemic in our communities," Baker said in a statement.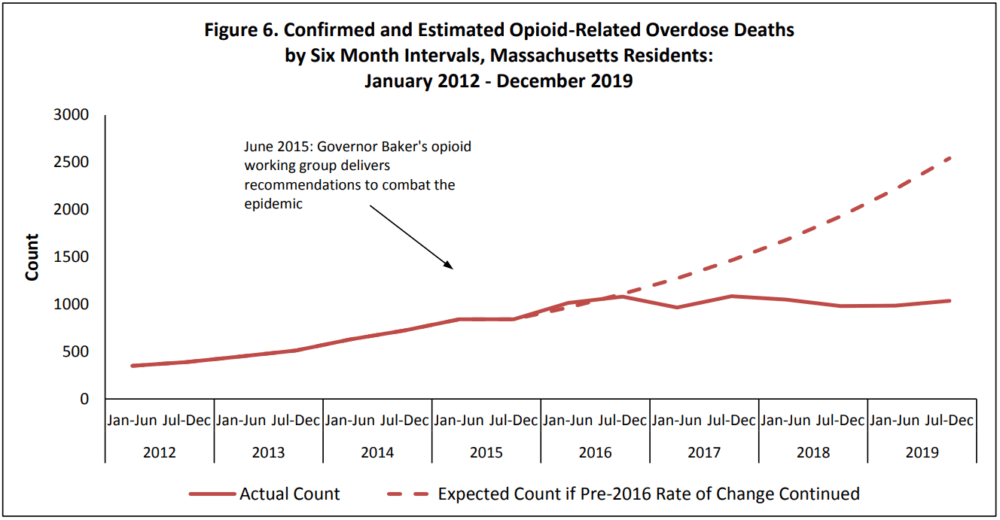 Massachusetts has one of the highest opioid overdose death rates in the U.S. It was also among the first states to report a decline. This update, suggesting no improvement last year, is discouraging for many working to curb drug addiction and deaths.
"I wish I had the answers on this because I feel like we're all just scrambling to keep up with something that's so far ahead of us," said Joanne Peterson, who runs the family support network Learn to Cope.
Peterson said she's particularly worried about the increase in stimulation addiction and the ongoing shortage of long term treatment programs geared to women.
Dr. Alysse Wurcel at Tufts Medical Center said she's surprised and disappointed that the death rate remained flat, given all the work in Massachusetts to increase access to buprenorphine and other treatment options. Wurcel said the large number of overdoses among Latinos may help explain why progress has slowed. There are few bi-lingual treatment programs in Massachusetts.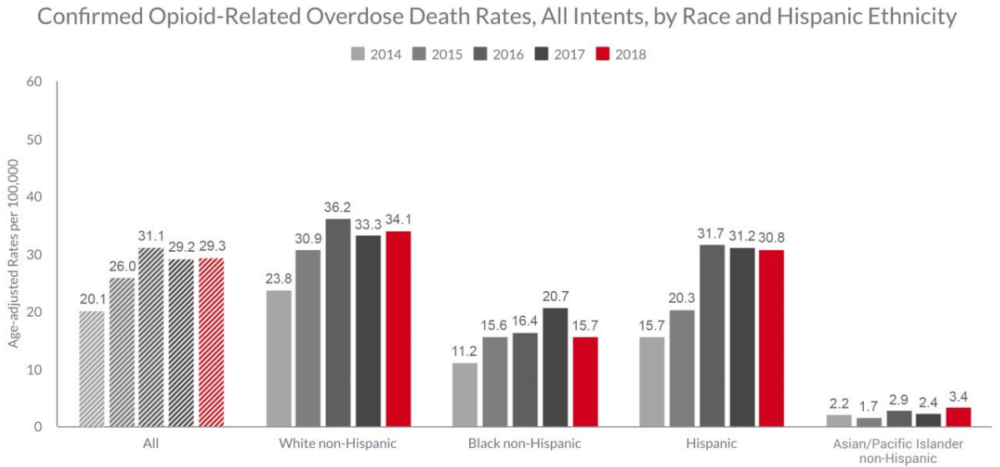 Wurcel said this report should send a clear message to lawmakers: open supervised consumption sites.
"That's probably one of the only things we can do to impact this trajectory," she said.
A bill that would allow one or more pilot sites is pending on Beacon Hill. U.S. Attorney Andrew Lelling has vowed to use federal drug laws to prosecute anyone who can opens one of these clinics, where drug use is monitored by medical staff who intervene if there's an overdose.