What's Up, Doc? A Beloved Bunny Returns To The Brattle Theatre
Irreverent, unflappable, and nearly always victorious, Bugs Bunny has one other enviable trait—staying power. The wise-guy rabbit has been part of the American consciousness since at least 1940 and has permeated every generation since.
"He's a surrealist anarchist icon and I was into that stuff as teenager," says Brattle Theatre creative director Ned Hinkle, who's still a fan. That's probably why Hinkle calls curating the shorts for the Brattle's 25th annual Bugs Bunny Film Festival (February 15-23) "one of the highlights of my year."
Initially audiences got to know Bugs through the animated shorts that Warner Brothers ran before its feature films from the 1930s through the 60s. His now familiar bait and switch duels with rifle-wielding nemesis Elmer Fudd evolved over the decades. Directors Tex Avery, Bob Clampett and others had a hand in his image with Chuck Jones arguably making the most indelible mark on the version of Bugs still idolized today. (Admirers of "Every Frame a Painting" might enjoy Tony Zhou's installment on Jones.)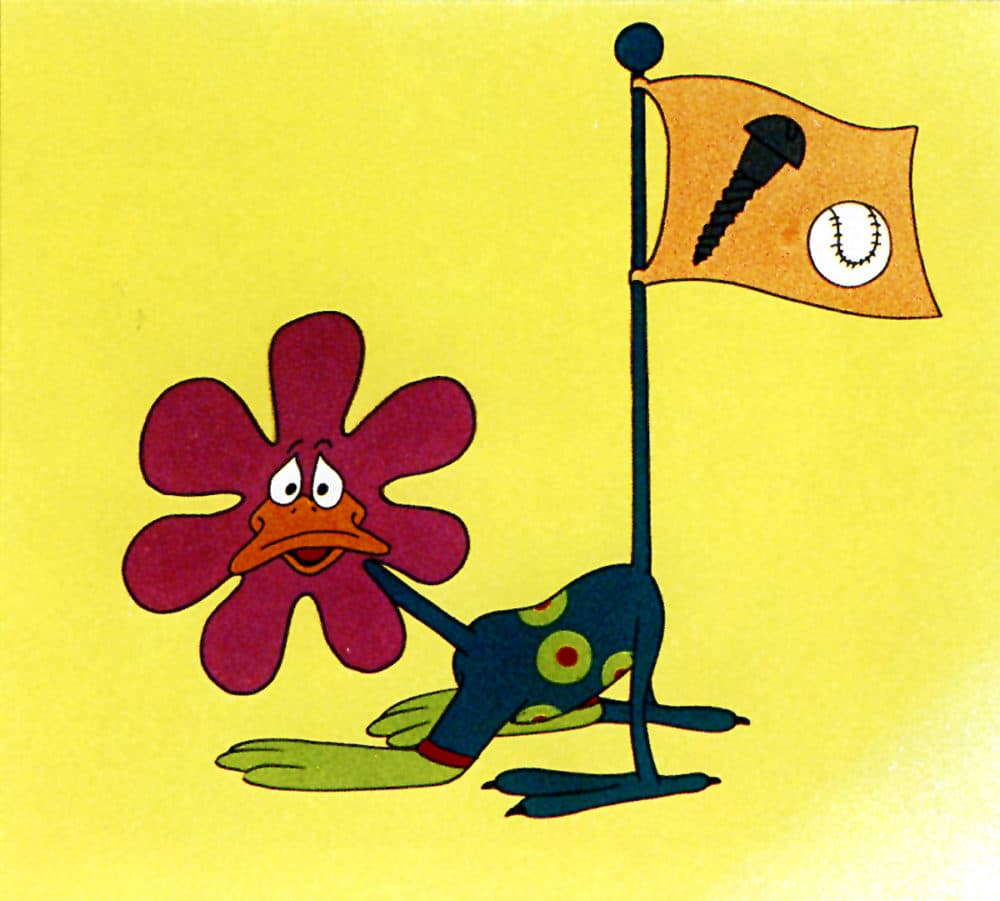 In the Jones classic "What's Opera, Doc?" (1957), Bugs eludes Fudd's murderous advances not once or even twice, but what seems like a thousand times, all while voicing lead "parts" in songs from Richard Wagner's operas. With a deceptively complex ending, the short is part of the National Film Registry and almost always gets played by the Boston Pops in their frequent Bugs Bunny celebrations. Incidentally, Warner Brothers started its animation division to compete with other studios like Disney and MGM as well as to cross-promote its abundant musical catalog. That's how Merrie Melodies, sister series to Looney Tunes, came to be, and why so many Warner Brothers cartoons use music so well.
As in past years, the Brattle hosts an exclusively Bugs Bunny shorts program coinciding with Massachusetts school vacation week (Feb. 15 - 20), followed by a weekend matinee program with additional Looney Tunes and Merrie Melodies icons like Porky Pig, Daffy Duck, and Road Runner (Feb. 21-23). For either program, audiences can expect about 10 shorts with about a 70- or 80- minute total run time. But Hinkle would rather not reveal much more. "Whenever I do program of shorts, I like elements of surprise," he says. What he can guarantee? "Almost 100 percent of the time everybody in the audience can laugh and feel joy and wonder during a run of Looney Tunes cartoons."
In 1994 Warner Brothers made new 35mm prints and created a national Bugs Bunny touring festival. The Brattle programmed a few shorts that year and started curating its now 25th annual festival in 1995. The idea was to screen unedited shorts in theaters on film, as originally presented. "If you remember the Saturday morning cartoons you saw on TV, a lot were edited for content," says Hinkle. That content included overblown violence (literally, like when animal body parts get shot off) and outright racism. Looney Tunes DVD packages released in the 2000s and later come with various disclaimers.
While parents may appreciate the breadth of representational interpretations when animals play lead characters in these vintage cartoons, one fact not lost on this viewer is that in the more than 1,000 shorts credited to either Looney Tunes or Merrie Melodies, hardly a female character speaks. If and when they do, they play supporting roles.
Nevertheless, whether you remember enjoying Looney Tunes as a kid or might be bringing one to this festival, Tim Finn says, "this is the best way to check in with this material." By that he means film projected onto a big screen with an audience. Finn owns and operates Cambridge's Hub Comics and teaches animation and comics courses at Lesley University. He'll be bringing Lesley students to the festival as he has for more than ten years also because "characters or stories that last for half or a whole century are worth visiting."
Finn points out that ABC and CBS ran Looney Tunes on TV for more than 40 years and over that time several generations of people fell in love with them. "These characters continued to be exposed to audiences in a way that looks ahead to the way that brands can never die," he says.
All of this is part of the American story, says Finn. The theatrical cartoon is an American invention and the iconography of Warner Brothers cartoons in particular are both products of their time and timeless. "It is art and it does say a lot about our culture: That we want to be successful, loyal, brave. We might be greedy or petty. And, we like to laugh."