As College Students Leave Dorms During Coronavirus, Mix Of Fear And Resignation
Dozens of Massachusetts colleges have started closing their doors in an effort to slow the spread of coronavirus. That means hundreds of thousands of students are saying premature goodbyes, packing their things and moving out — in a hurry.
By mid-week, few students WBUR spoke with were questioning the seriousness of the outbreak, or the need to take dramatic steps to contain it. But the implementation and design of the move-out policy on many campuses -- especially at the area's wealthiest and biggest universities — has led to problems of logistics, communication and trust.
Lilly Chin, a third-year graduate student at MIT, volunteered to help an undergraduate friend with her move. She found a dormitory in a state of "complete chaos."
"People were literally scavenging facilities closets for boxes in order to pack their stuff in," Chin said. And her friend let on that, though her entire family lives in China, her request for an exemption from the move-out order had been denied.
In a letter Tuesday announcing the closure, MIT president Rafael Reif gave students a week to clear the campus, and left room for "limited exceptions":
Exceptions may include:


International students who have concerns that they would not be allowed to return to MIT due to visa issues.
International students who will have difficulty returning to their home country if it has been hard-hit by Covid-19.
Students who do not have a home to go to, or for whom going home would be unsafe given the circumstances of their home country or home life.



Students at MIT told WBUR they wonder how those decisions are being made.
In his petition, Tee Udomlumleart — a junior studying molecular biology — raised concerned that a journey back to his native Thailand would involve a layover in a global hotspot, and noted that Thailand itself is witnessing an uptick in cases.
But an MIT official declined his petition, writing in an email which he shared broadly: "The entire country, and world at large, is being challenged by this. However, we have to put the health of our community as a priority and understand the real challenges it presents to our students."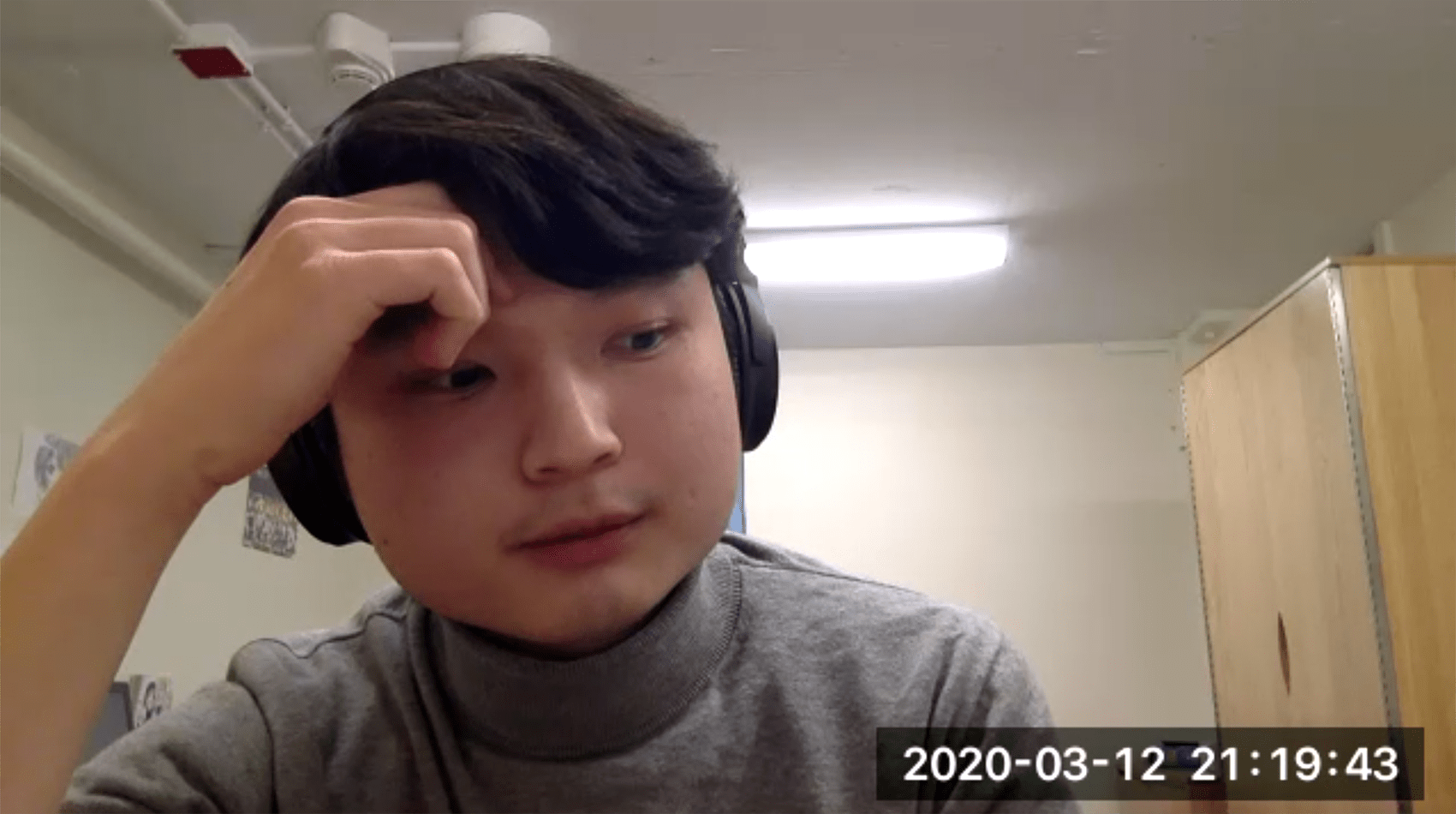 The rejection emails asked that students think "creatively" about alternate accommodations, and Udomlumleart has done so. He has offers to stay with friends in Texas or California — but he worries that he'll "become, like, a burden to them." He hasn't yet heard back from alumni who might have rooms to spare. And he's considering Airbnb, but said that as a scholarship student, the options are "really hard to afford."
As we spoke Thursday night, Udomlumleart was drafting an appeal of MIT's decision. "I feel bad," he said. "Like I have to write an essay, trying to craft why I don't want to leave."
In a statement, Sarah McDonnell of MIT's news office said that the institute "feels an obligation to help the Boston area respond to the urgent pandemic we are facing — but we also feel compassion for the students who are seeking special permission to remain on campus."
McDonnell said that by Thursday night, the institute has made its way through 306 of over 600 requests for permission to stay in their housing or financial assistance. About half of those reviewed were "either actively being discussed with the student or have been declined," McDonnell wrote.
Along with Harvard, MIT was among the area institutions that took the hardest and earliest lines to contain the outbreak — both trying to clear their campuses within a few business days. Princeton asked most students to move out, but was explicit about when exceptions would be granted.
Other affluent American institutions have taken a softer line. At Stanford and Columbia, resident undergraduates were asked to leave campus only if they are "able." Locally, Northeastern University, Emerson College and Boston University have taken a similar line.
Lilly Chin argued that that approach better conforms with CDC's interim guidance for college administrators on the epidemic, which says that "students may be allowed to remain in on-campus housing" during the outbreak — and asks that campus leaders "ensure continuity of safe housing."
"Even if you do find cases in the dorm," Chin said, the guidance suggests that "you move them to temporary housing instead of this mass reverse-quarantine. Why do it this way?"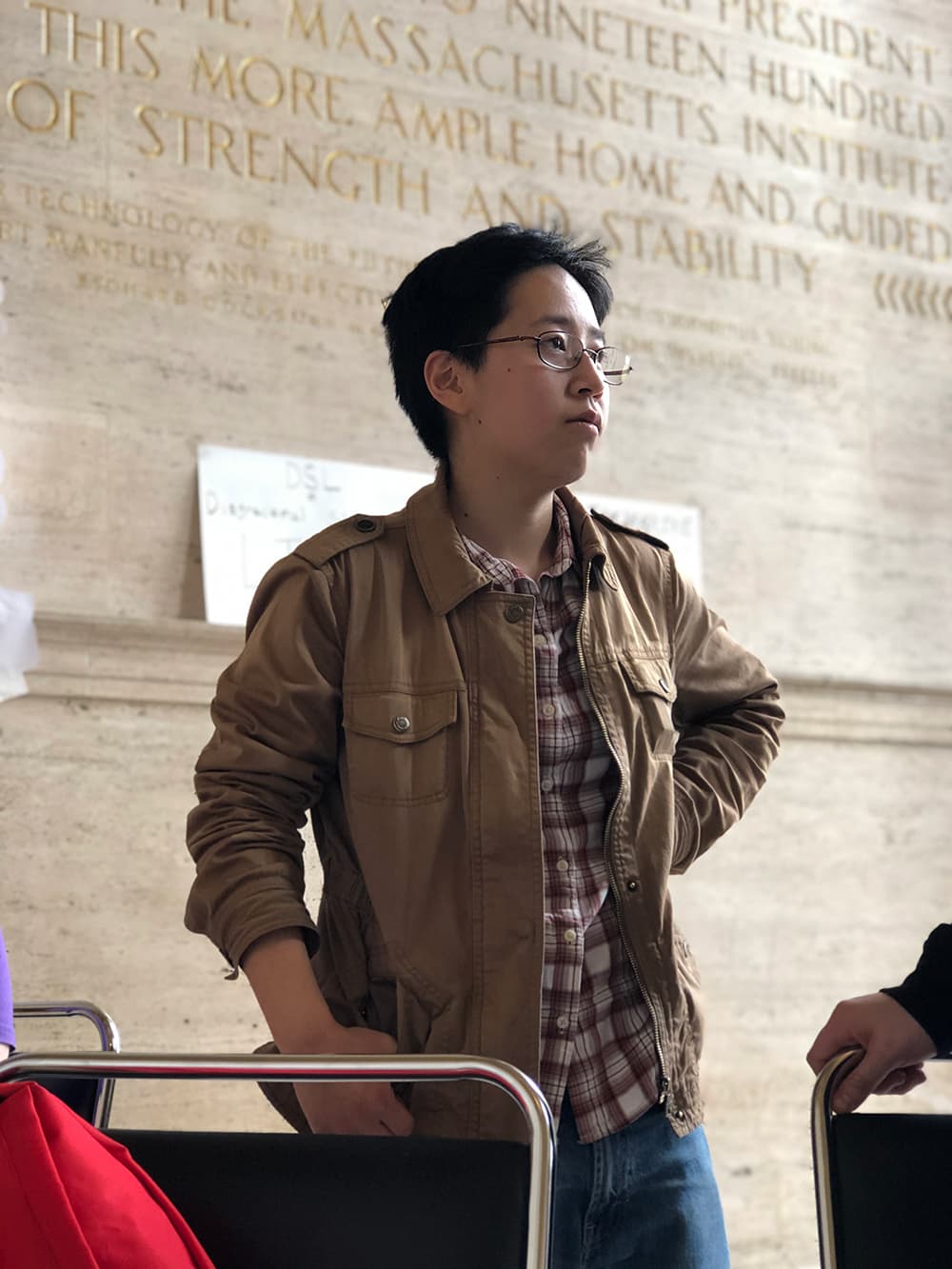 She shared emails with WBUR from students who were denied permission to stay on campus. They had cited concerns about closing the social distance between themselves and parents or live-in grandparents with respiratory conditions, or about the homophobia and transphobia of their families.
None at science-minded MIT disputed the fundamental wisdom of "de-densifying" the campus. Chin said she plans to do her part — by hosting undergraduates at her home in Cambridge. But that comes with its own costs, she said: "At this point, it's probably going to be seven people in a three-bedroom house. The living room [is] going to be full of people. That's not exactly a 'de-densified' situation."
In Harvard Yard — home to most first-year students filled with cars and moving trucks on Thursday afternoon. Three days after the move-out order sparked shock and some outage online, some students had come to accept its wisdom.
"I started off really, really angry," said Natalka Bowley, a first-year student from Toronto. "But it's just gotten so frightening, I'm glad the university was proactive when it was." She said she booked the last seat on the last flight to Canada before the deadline.
On Twitter, a similar turn was on display. The week began with Harvard students criticizing the administration for the hurried closure and lack of communications and accommodations.
But as it wore on, students at yet-unclosed schools expressed alarm that their schools weren't following Harvard's lead:
But at Harvard and MIT, as at many universities, there is a growing gap of privilege and access at play. Kai de Leon de Jesus, a first-year Harvard student currently on leave, said "most of my friends stay on campus during short breaks because it's too expensive to go home," where housing and food might not be secure. As a result, de Jesus said, for the campus's most vulnerable students, the move felt like an eviction.
At Harvard and MIT, staff are still scrambling to accommodate students, whether or not they can stay. Some Harvard students say after a rocky first day, the university is now coping better now on an ad-hoc basis: reaching out to students, buying plane tickets and enlisting alumni networks to guarantee housing and storage.
MIT, too, says they're committing "significant resources"— as much as $500 per student — to help defray the costs of unexpected travel. The universities' hope is that in a fast-moving situation, those case-by-case adjustments can still serve to catch students who are vulnerable while protecting broader public safety.