Beating Her Own Drum, Terri Lyne Carrington Continues To Push Jazz Forward
"I hope you're enjoying this music because it can be heavy," says Terri Lyne Carrington to the crowd at her recent Tiny Desk Concert. There's an old-school quality to that line, like it could have been said by Miles Davis or Charles Mingus, but it carries a significant weight coming from the voice of a black woman behind the drums.
Leading up to the early 1980s, female instrumentalists were a heavily underrepresented minority in jazz. Carrington's career was already beginning to swing by then, though her later success as a drummer was affected by a jazz community that often overlooks women. "I think it's not as natural for people to support women instrumentalists," she says over a phone call, as players like Alice Coltrane and Lil Hardin Armstrong come to mind.
Carrington was born into a unique situation. Raised in Medford, Massachusetts, she was surrounded by jazz royalty at a young age. Her father Sonny played saxophone with the likes of Rahsaan Roland Kirk and Dizzy Gillespie, both early witnesses to her early prodigal endeavors on the drum set. She would often tag along to her father's gigs and perch herself on a drum throne to perform, leaving audiences stunned. Lawrence Berk, founder of Berklee College of Music, offered Carrington a full scholarship after witnessing one of her performances when she was just 11 years old.
Being mentored by male musicians in the jazz patriarchy left Carrington to find female mentorship secondhand. "Wives of musicians, managers — just people in the business, you know. Aisha Tyner [wife of McCoy Tyner] was important in my development. Lydia DeJohnette — Jack DeJohnette's wife — was, too."
Carrington left Berklee in the early 1980s to continue pursuing her career in New York City, supporting jazz luminaries like Pharoah Sanders and Stan Getz upon her arrival. Later that decade, Carrington would head to Los Angeles and land a gig as the house drummer on "The Arsenio Hall Show." Her interest in composition and bandleading culminated in her Grammy-nominated debut album "Real Life Story" in 1989, a blend of jazz fusion and R&B that features contributions from Carlos Santana and Wayne Shorter.
Shortly after, Carrington began feeling the ill-effects of her male-dominated industry. "I couldn't believe that I could have a debut album that sold 100,000 records, and I just couldn't get a record after that. I was like, 'My God, what's happening here?'"
Brushing past this lack of interest in the U.S., she continued to focus on her role as a drummer playing under Herbie Hancock for much of the late 1990s, solidifying her role as one of the preeminent jazz drummers in the contemporary jazz world.
Instead of succumbing to the squelch of stonewalling labels, Carrington explored an alternative route to release music under her own name. She discovered a European jazz label called ACT Music who would release "Jazz is a Spirit" in 2002, her first album in 13 years. Two years later, ACT released her third studio album, "Structure."
In 2003, Carrington became the youngest person ever at 38 to be awarded an honorary doctorate from Berklee College of Music, a grand distinction punctuated by the college's status quo of awarding recipients over the age of 40. Several years later, her career in education was spearheaded after being appointed a professor in the Berklee Global Jazz Institute, a performance program offered for high-level jazz students.
In 2009, Carrington saw a welcome shift in recognition in the U.S. music industry with the release of her fourth album "More To Say… Real Life Story (Next Gen)," a deep dive into the straight-ahead groove of R&B. The all-female casted collaboration "The Mosaic Project," featuring contributions from Sheila E. and Esperanza Spalding, followed in 2011 for which she won her first Grammy for Best Jazz Vocal Album. Carrington then made history in 2014 for being the first female to win a Grammy for Best Jazz Instrumental Album with the release of "Money Jungle: Provocative in Blue." Her third Grammy was awarded in 2015 for Best Jazz Vocal Album for her role as a producer on Dianne Reeves "Beautiful Life."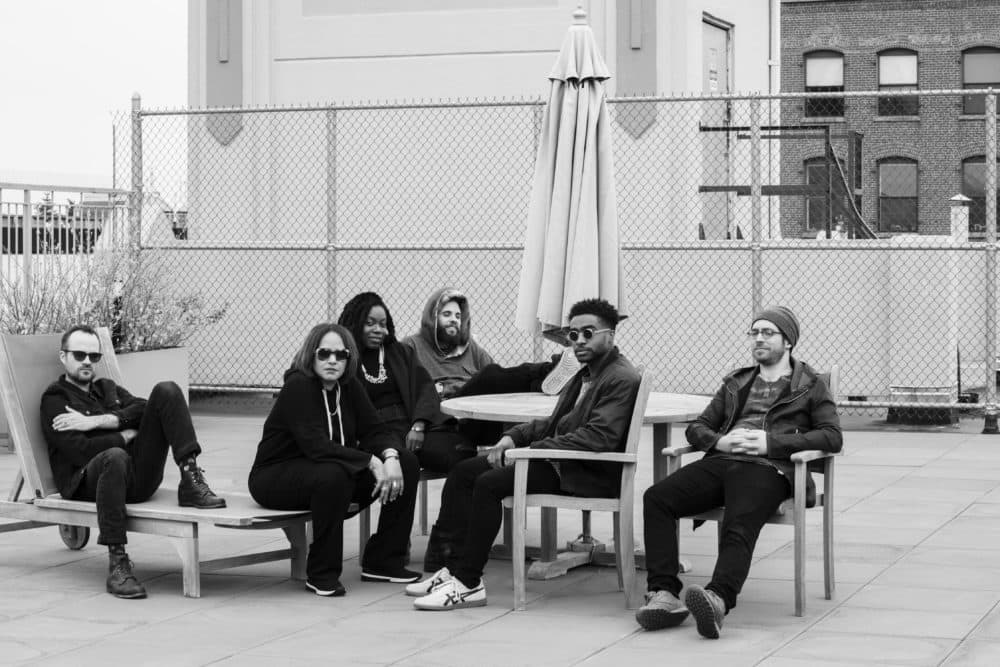 The rise of civil intolerance spurred by the 2016 presidential election greatly impacted the subsequent chapters of Carrington's music career. Upon establishing a creative and sociopolitical bond with guitarist Matthew Stevens and pianist Aaron Parks, the trio established a group called Social Science, which places a heavy emphasis on social justice by fusing elements of hip-hop, neo-soul and jazz. "It took so long figuring out ways to incorporate everything I love into one project," she explains. "I tried to do that in other projects, but I think we nailed it a little more in this project precisely because of the other people involved." Additional members include vocalist Debo Ray, MC/DJ Kassa Overall and bassist/saxophonist Morgan Guerin. Carrington and Social Science released their album "Waiting Game" in November 2019 to critical acclaim.
But Social Science isn't Carrington's only conscious step forward. She founded the Berklee Institute of Jazz and Gender Justice in August of 2018, a multidisciplinary program that aims to restore gender equity while navigating the bureaucratic differences between jazz within academia and the real world. "The way a lot of people learn to play jazz — on the streets, in the clubs — there is no HR. There's no entity to hold you up to a standard."
And despite an endless record of accomplishments and a stunning display of artistry, Carrington is far from completing her mission. "I have to do more, I have to be an example with my ideas and my thoughts. I hope that I can make all of the work that I do center around these issues because it is who I am, and I can't escape who I am as a black woman."