ReelAbilities Film Festival Shifts Into More Accessible — And Socially Distanced — Online Format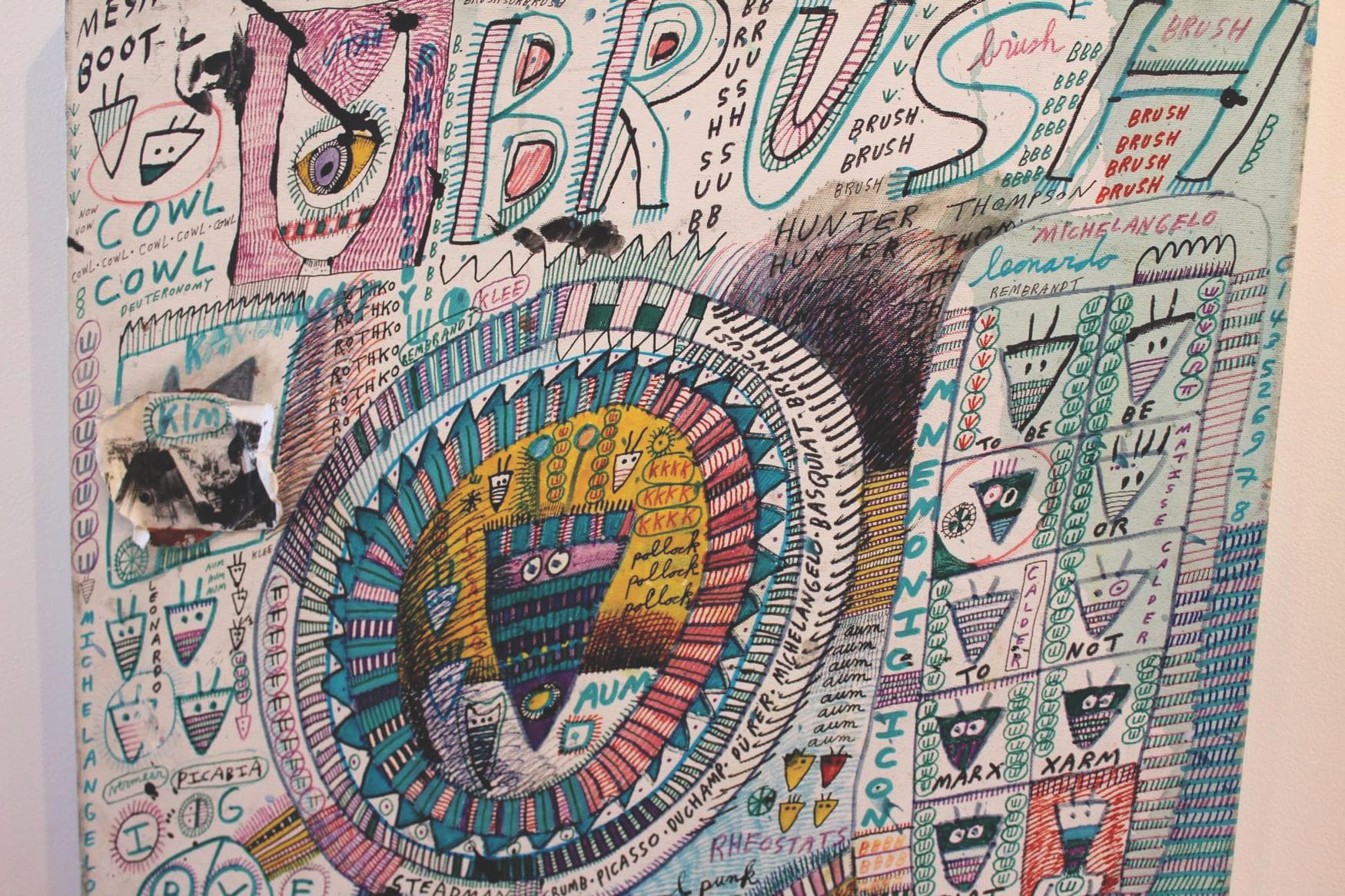 This article is more than 1 year old.
Nationwide, cultural institutions have been necessarily shutting doors due to the coronavirus pandemic. But one Boston film festival nimbly shifted gears. The ReelAbilities Film Festival will still take place with free admission. Yet instead of screening in Boston area movie theaters, the programs will stream online from March 22-April 2 along with several post-film discussions.
ReelAbilities is part of an international festival created to share the lives, stories and artistic expressions by and about people with disabilities. Boston Jewish Film has hosted ReelAbilities Boston since 2011. The 2020 lineup includes narrative features, documentaries and shorts from around the world, some made in or around Boston.
Only on the job since July, ReelAbilities festival director Katka Reszke says she's been working "remotely nonstop" to pivot the festival. In that time, "tears have been shed" over canceling this year's physical events. She cites the gross under-representation of persons with disabilities on American movies and television as just one of many reasons that ReelAbilities has "an audience that waits for this festival." The same can be said of some of ReelAbilities' filmmakers.
Alexander Freeman has been making films since he was 14. Now 32, the Boston-based founder of Outcast Productions says he's been trying for years to get ReelAbilties to accept his films, which he thinks have been too "edgy." He and Jingnan Peng co-directed and co-wrote the short narrative "The Last Straw" (International Shorts Block, Sunday, March 29 at 7 p.m.), about a man with cerebral palsy who ditches his prison-like nursing home in search of a life with more freedom.
Though Freeman has made about two films per year since 2006, "The Last Straw" marks his acting debut. He says he tends to be more comfortable behind the camera but casting himself brought authenticity to the story. Like the main character, Freeman also has cerebral palsy. "It forced me to think, 'Ok, what would my character do?' Not what would I do, but what would my character do," he says of an experience he enjoyed. And while "The Last Straw" may end in tragedy, Freeman asserts his storyline as a vision of hope. "I made a very conscious choice to leave it open to interpretation," he says.
The idea of feeling either physically or emotionally trapped, or at least limited, may be more widespread as a result of self-quarantining due to the coronavirus. Reszke says that "The Last Straw" speaks to that feeling. "Everyone is so prone to complaining about isolation and being unable to go out and mingle," she says. But they are not putting things in perspective "about how it is on a daily basis for a lot of other people."
In "Wheels Of Justice" (also in the International Shorts Block, Sunday, March 29 at 7 p.m.), Jamaica Plain activist, teacher and all-around remarkable guy Chris Hoeh says, "Before my injury, I always thought of people in wheelchairs as just people who aren't able to walk. I had no idea what it takes to be in a wheelchair." He finds out after a skiing accident leaves him using one. When he and his health care team deem a stand-up wheelchair a "medical necessity," MassHealth disagrees. Alice Markowitz's short documentary follows Hoeh as he learns that not only will his new situation require top-notch medical care and technology but also legal advocacy.
"Anybody can fall sick at any point or have an accident at any point," says Markowitz, about what dawned on her when making the film. The Arlington filmmaker has decades of experience producing for PBS programs like NOVA and Scientific American Frontiers, including some about fissures in American health care. "The idea that it's 'us' and 'them' is just a false belief."
Also in the shorts block, "Jon Sarkin: I am What I am," takes a whirlwind look at the Gloucester painter's bouts of "sudden artistic output" after suffering a stroke. Watertown documentary filmmaker Sandra Jaffe describes meeting Sarkin and thinking, "I'm here, he's captivating, I've got my phone, I've got my baby camera…" She filmed Sarkin in what she calls "bits, fits and starts" and decided a super-short format of about two minutes mirrored the way Sarkin works, too.
In highly unpredictable times such as these, Reszke says that "disabilities thought of as invisible can rear their head." The imaginative and symbolically obscure "Adam: Gray Matters" (screens with "Kupenda" Sunday, March 22, 2 p.m.) may feel more resonant given the pandemic. The stop-motion animated paintings directly on a man's head represent some of the neurological activities associated with depression. In just a few minutes, the striking imagery reveals layers of depth and beauty.
Broadly speaking, independent filmmakers and distributors tend to prioritize in-person events over online; one reason is to attract press coverage. Often, filmmakers prize the chance to interact directly with audiences, or in Markowitz's case, it's an opportunity to give Chris Hoeh "his moment in the sun." Even still, Markowitz, Freeman and Jaffe readily agreed to ReelAbilities's adapted format. Hoeh and Markowitz will take part in an online post-film discussion immediately following the International Shorts Block (Sunday, March 29 at 7 p.m.).
To participate, audience members need to register for each desired film. The festival will email a Vimeo link and password two hours before the film's scheduled start time. Reszke says the festival will keep the time slots as originally planned for in-person events. If scheduled, a separate link to post-film discussions will also appear or be sent by email. At press time the festival was working out the details of the platform host and ability to field audience questions.
While ReelAbilities is one of the first Boston film festivals to shift online in light of coronavirus (the Bright Lights Film Series also has plans in the works), festivals throughout the United States are following suit. Reszke says she's fielded many calls to get tips for how to do it. "We're beginning to feel like we're pioneering a new approach to film festivals," she says. "It's not something we want to do forever but we're very happy to have a positive response."
Plus, she adds, some people can never make it to a theater. "Now we'll be able to welcome this audience to our festival."
---
The ReelAbilities Film Festival will stream online March 22-April 2.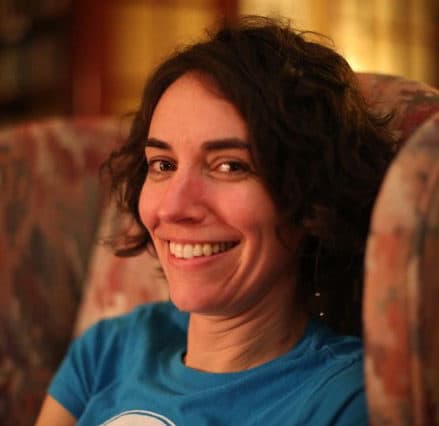 Erin Trahan Film Writer
Erin Trahan writes about film for WBUR.