When You Can't Rock Out At The Venue, Tune In To The Concert At Home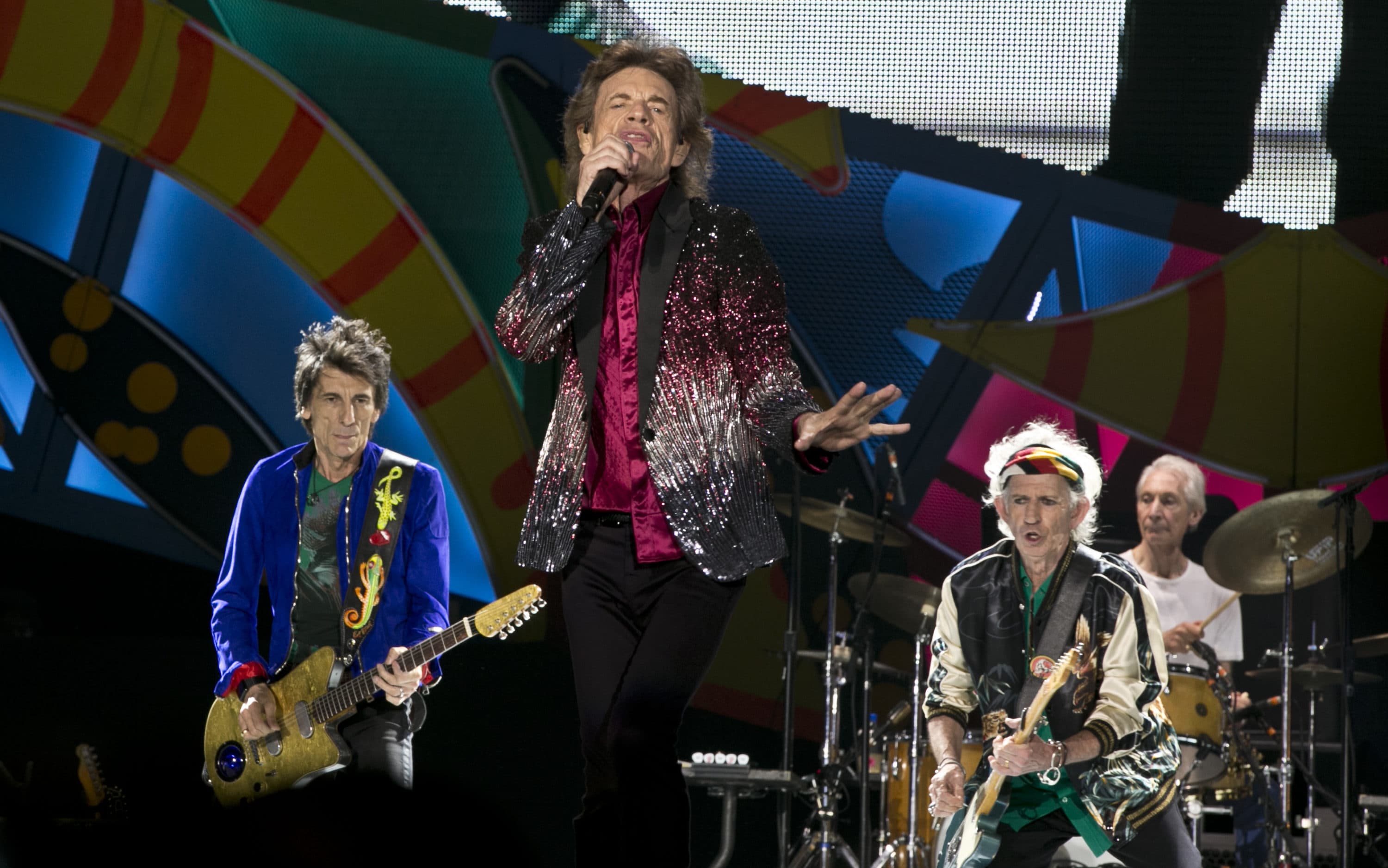 This article is more than 1 year old.
I must begin with a caveat: I am not a huge fan of watching rock concerts on DVDs or vintage concerts streamed on YouTube, Netflix, Amazon Prime, Qello, Apple TV, Nugs or elsewhere.
But these are different times.
And it may be time to reapproach the idea that live music — live music that's been captured on video, I mean — can provide some base level of musical sustenance. Something to add to the streaming shuffle that occupies so much of our all-the-time "downtime" in these COVID-19 days.
What makes live music so important, so essential?
There are many reasons, of course, but high on the list is the palpable bond formed between band and crowd, coupled with the bond felt amongst members of the crowd. It's a temporary community of like-minded souls. We're all in it together, transported, and at its best, it's sublime.
I've felt this vibe in venues big and small. In arenas with Bruce Springsteen, Roger Waters and the Rolling Stones. At clubs with Ramones, The Pretenders and PJ Harvey. The last concert I saw was Poguetry at Boston's City Winery, and, yeah, I felt that connection there, too. And now, that kind of experience has vanished. Or is on indefinite hiatus. There's a mental process of disconnecting from the process of going out and seeing gigs.
No matter how spectacular your home screen, no matter how high the definition and how sonorous your stereo system is, it ain't live. Your eyes don't wander, focus and refocus the way they do at a concert; the director's made those choices for you. And there's that fourth wall thing. In a live setting, it can feel like there is no fourth wall; watching a video there always is.
Rob Gill, the executive vice president of international music/concert film producer and distributor Eagle Rock Entertainment, says, "Nothing can ever replace the feeling of a live concert." What his company does, though, is offer a virtual salve in these troubled times.
Beginning in 1997, Eagle Rock made its mark by licensing concert and documentary videos and selling them as handsomely packaged DVDs. But, as everyone knows, with the advent of downloading and streaming services, DVD sales plunged, much as they did with CDs.
"We know physical sales have been declining over the recent years while digital is growing," says Gill in an email interview. "With so many available viewing options these days, fans are consuming the product in multiple ways. We hope that in making consumers aware of these concerts and music documentaries, they will embrace them as a temporary replacement and give them some respite. It's sort of a captive audience right now."
Eagle Rock, Gill says, was in the forefront of having its video product on various on-demand subscription services, starting with Qello upon its 2010 launch. The following year, they started with Netflix. Now, many releases can also be found on Amazon Prime.
There are four different Queen concerts, "Alice Cooper: Live at Montreux" and "Johnny Cash: A Concert Behind Prison Walls" all on Amazon Prime. Two recent additions to Netflix mix music and documentary: "ZZ Top: That Little Ol' Band from Texas" and "Miles Davis: Birth of the Cool," which debuted on PBS last year.
Historically, Eagle Rock has issued 100-plus DVDs a year. Not all are streaming, but Gill says at present more than 300 are up and running. "Some we do not have the rights to, others could have publishing implications with rights expiring soon," Gill says. "There are also some high costs involved to digitize, deliver and create closed captioning. So, the costs need to be analyzed to make sure it makes sense."
Some of the programs are documentaries that combine concert and feature footage, including two Rolling Stones shows: "Havana Moon" on Amazon Prime about their debut in Cuba four years ago, and "Olé Olé Olé!: A Trip Across Latin America" on Netflix. Two excellent docs about classic rockers on Amazon Prime are "The Doors: Feast of Friends" and "Pink Floyd: The Making of 'Dark Side of the Moon.'"
"I think a lot of people are digging a bit more into the catalogs at [streaming] services," Gill says. "In some cases, it could be an opportunity for a dad to show his kids a classic Rolling Stones concert, where otherwise they may never see [one]. These shows, with a few exceptions, have been available on the services for some time. We are doing what we can [now] to make them aware."
Of course, many musicians are currently embarking upon streaming fresh concerts, as Dropkick Murphys did resoundingly on St. Patrick's Day. The musicians are playing to an audience of zero in the studio or soundstage, but hopefully reaching thousands of fans on YouTube or other platforms. (Dropkick Murphys reached millions.)
One highly anticipated upcoming gig: English singer-songwriter-guitarist Richard Thompson is doing a Facebook Live concert Sunday, March 29, at 4 p.m. EST. It's a concert he's cheekily promoting as something "for parents and grandparents who are staying home."
"I miss performing, and judging by the response, many people out there are missing live music," says Thompson, reached via email. "So, let's communicate as best we can, for now. I have rarely been off the road for more than a couple of months in the last 50 years! So it feels strange to not be doing my job.
"Cancellations and postponements are decisions that I'm making in discussion with promoters, agents and managers. A lot of my summer dates are going back a whole year, a few things back to late autumn."
"The Facebook Live stream does not replace a live concert," Thompson adds. "Clap as loud as you like, I won't hear you! Also, an audience helps you sustain a performance for an hour, two hours — this will be shorter, maybe 40 minutes, but hopefully will be the beginning of a regular series. Future streams might be request shows or formatted in different ways. A lot of artists, amateur and professional, are doing this right now, as a community service, and to keep themselves sane. This too shall pass."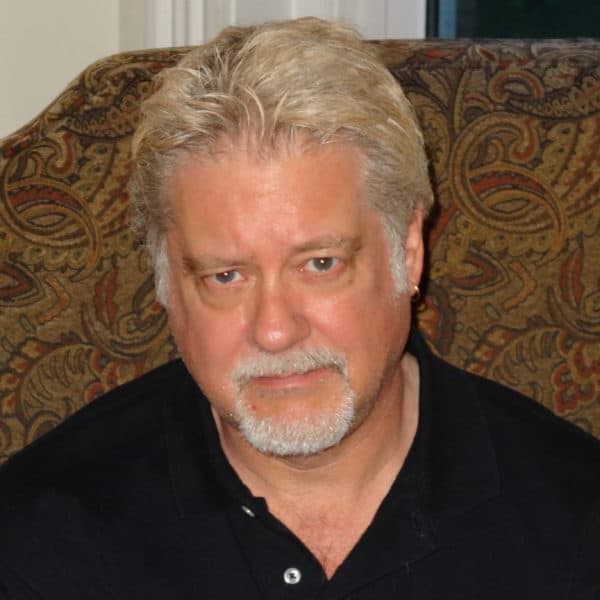 Jim Sullivan Music Writer
Jim Sullivan writes about rock 'n' roll and other music for WBUR.