DJs Take To Instagram Live To Bring The Party To Your House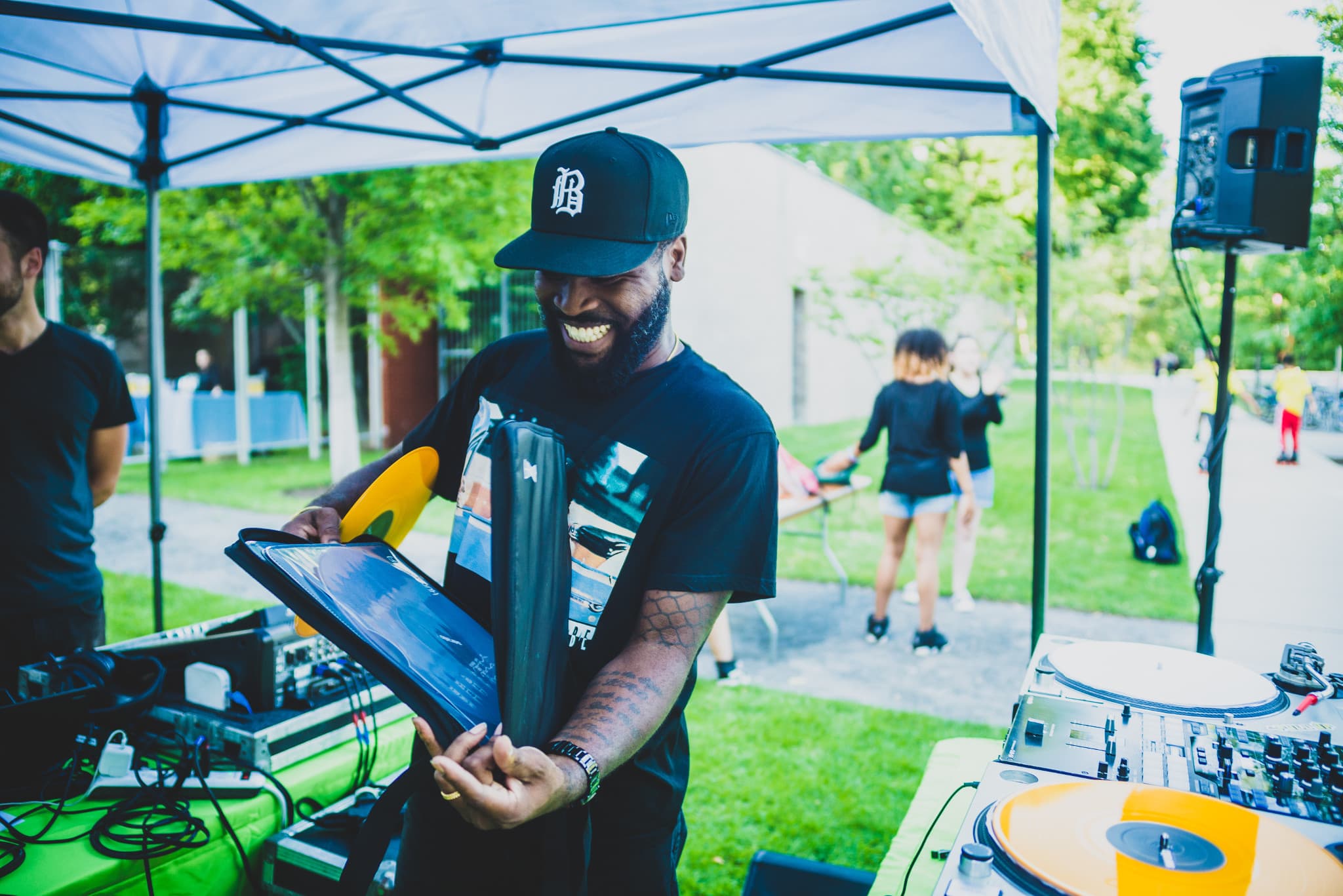 This article is more than 2 years old.
We've all been there before — contemplating whether or not going to the club is worth it. The music is great, but having people bump into you and spill drinks on your new shoes is not ideal. Well, now with the coronavirus pandemic there isn't much of a choice, but you can have all the fun parts about going out without the hassle thanks to some of Boston's coolest disc jockeys.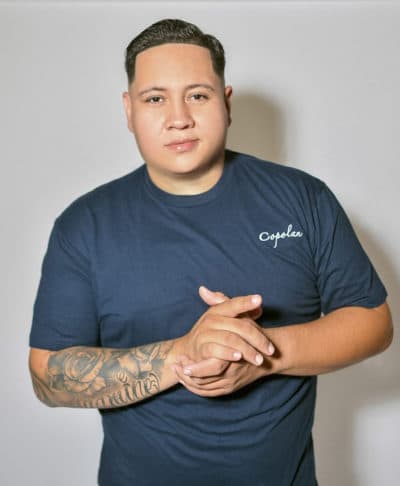 The clubs and bars are closed and events have been canceled, so now what? Instagram Live is the answer. After DJ D-Nice's Club Quarantine Instagram Live set had over 100,000 virtual attendees, including Michelle Obama, Drake, Oprah Winfrey and Joe Biden, folks are clambering for the sensation of being at one big party in the comfort of their own homes. DJ Sisko and DJ ReaL P are two of Boston's performers bringing the flavor to phones everywhere.
DJ Sisko, or Francisco Recillas, had an itch to play after spending the past three years spinning on Friday nights. He says he decided to set up the turntables in his house and play on Instagram.
"I thought I couldn't let Friday go by without doing something," he says. "Being in the club, it's more intimate with people. But the people really enjoyed the livestream, some people enjoyed it more."
Then his event manager gave him an idea to collect donations to turn the virtual parties into community-based organizing. On his Instagram bio is a link to CashApp where party-goers can donate money. "I really wanted to do something for the community. It sucks, people are losing a lot, losing necessities," he says. "I figured if I could get $100 a stream, $150 a stream it would be good. I looked at the donations after one stream and got $200."
He got in contact with 20 families and they received a care package of soap, toilet paper, hand sanitizer and food. "We just told them to hit us up in the DMs if they need some help and we'll drop off some stuff."
The secret, he says, is interacting with the audience and making them feel like everyone is in the same room. "I'll tell [viewers] I can't wait to play this song when we get back in the club, take a shot with me, all my Dominicans drop a Dominican flag in the comments," he says. "You have to get them going and get their mind off the fact that they're on the couch."
He also gets to play some artists he doesn't usually play at his live events, like Selena, who he said folks go crazy for in the comments. "On Instagram, you have to play for everyone as opposed to playing a specific set in whatever club you're in."
DJ ReaL P, or Chimel Idiokitas, decided to bring his monthly R&B set "Silk" from the W Hotel to Instagram Live for a smoother, more relaxed vibe. He says a lot of DJs are doing upbeat sets that include hip-hop, EDM and reggae music, but not many are focusing on the feel-good sounds of R&B. "It's something that translates to all ages. My kid can be in there listening to it, not worried about swearing," he says.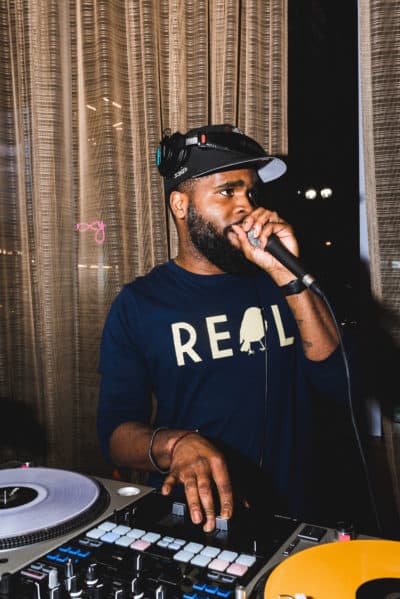 He ends his set with Bill Withers' "Lovely Day" so viewers can leave the livestream with a positive attitude.
To help out a small business, DJ ReaL P, along with a handful of other DJs, collaborates with restaurant Bucktown in Rhode Island. During Bucktown's takeout hours last Sunday, they held an event for folks enjoying their food. According to their Instagram, after patrons picked up their orders, they could go home and enjoy their feast to the sound of DJs via Instagram Live.
On DJ ReaL P's own Instagram page, he plans on incorporating guest DJs and more participation from the audience, which can be done by inviting users to takeover his livestream.
"There's limitations to what you can do on Instagram live within the format, so I'm trying to find a way to do it," he says. "I figured people would want it every week or something until whenever this stuff is over."
One of the main challenges of going virtual is the uncertainty of how much audiences actually enjoy the work. "At a function, you're feeding off the crowd, you're reading body language, taking requests. You can't do that on Instagram," he says.
"I'm just a DJ playing the music I love. It's cool to think that at the end of the day, I'm making people's day, making that hour or two go by quick."
---
DJ ReaL P will take over The ARTery's Instagram with a live DJ set on April 10.