Corruption Trial Of Former Fall River Mayor Jasiel Correia Delayed 4 Months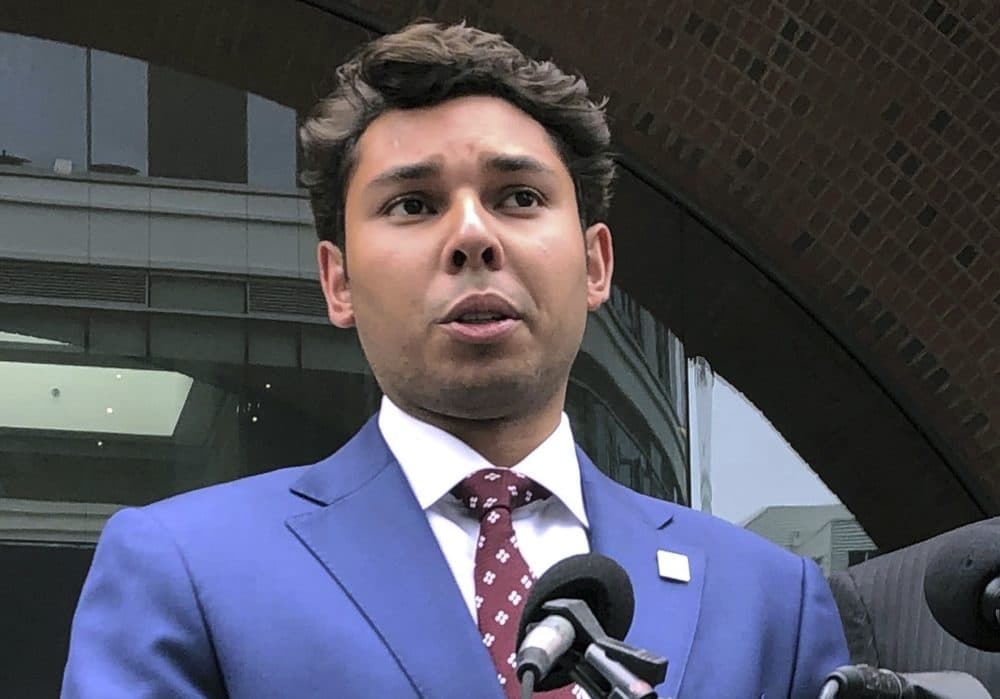 This article is more than 2 years old.
Coronavirus precautions may cause many Massachusetts residents to feel confined, but the measures could offer some extra breathing room to former Fall River mayor Jasiel Correia. A federal judge on Monday postponed the start of Correia's corruption trial by four months, which could in turn delay prison time if the onetime political star is convicted on any of the 24 counts he faces.
The new start date for the trial is Sept. 14; it had been scheduled to begin May 4. Federal trials are among the many aspects of daily life that have been altered or put on hold, in an effort to minimize public gatherings and slow the coronavirus's spread.
The reprieve for Correia came on the same day that a documentary series about him premiered on the mobile streaming service Quibi. "Run This City," produced by Mark Wahlberg, features interviews with Correia, his supporters and his detractors.
The former mayor appears to like the series and has been promoting it on social media.
Correia was initially indicted in 2018 for wire and tax fraud. He was arrested again last fall and charged with conspiring to extort more than $600,000 in bribes from four marijuana vendors.
Though Correia survived a recall after the first round of charges, he was politically weakened by the second and suspended his reelection campaign. His name remained on the ballot last November, and he was soundly defeated by Paul Coogan, who became mayor in January.