Carpenters' Union Says Roughly 10,000 Mass. Members Refuse To Work Amid Coronavirus Pandemic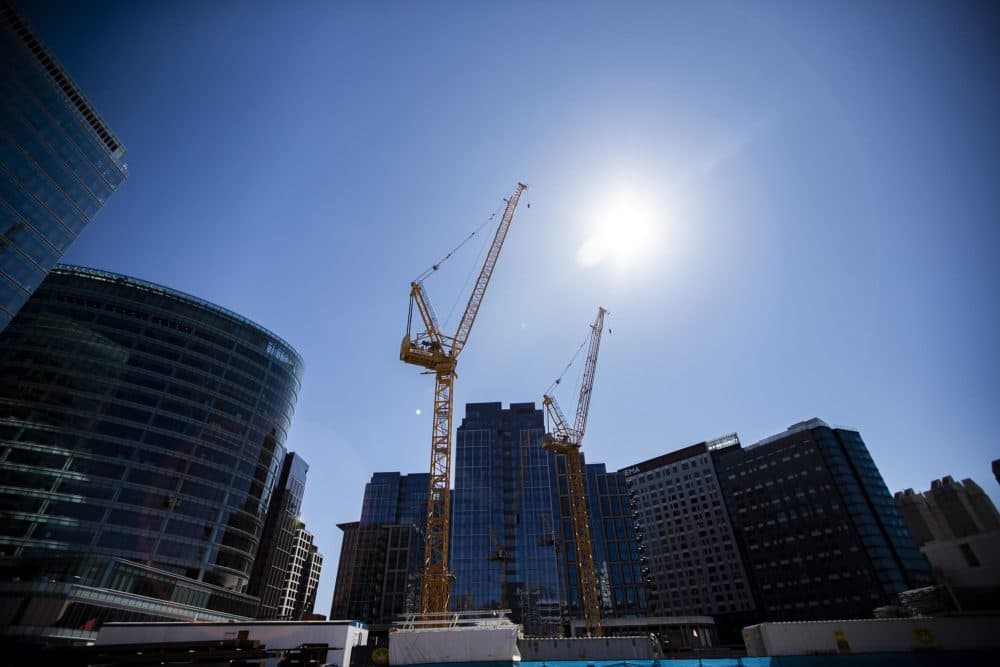 This article is more than 2 years old.
One of the state's largest construction unions says almost all of its roughly 10,000 members are refusing to work, as of Monday.
Massachusetts members of the North Atlantic States Regional Council of Carpenters are concerned about health and safety, as the coronavirus continues to spread, said Executive Secretary-Treasurer Tom Flynn.
The carpenters' union is the first construction association in Massachusetts to organize such a large-scale work stoppage, but the group hopes others will follow. A coalition of labor unions on Monday sent a letter to Gov. Charlie Baker, urging him to take more aggressive action to ensure workers have access to personal protective equipment.
Flynn said members have found it's just not possible to follow hygiene and physical distancing protocols on job sites.
"Despite everyone's best effort, no one has been able to satisfy everyone's requirement that the jobs are safe," he said.
Flynn called the stoppage a "gut-wrenching decision" because members are "prideful" and would prefer to work, if they could do so safely. "But that's just not the reality of the world we're living in these days," he said.
At least two dozen union members have tested positive for the coronavirus and hundreds more are self-quarantining, according to Flynn.
In a conventional strike, workers often can't collect unemployment benefits, but the union believes members will be eligible under relaxed rules for the coronavirus.