Pop-Up Dinner Proprietor Considers A Post-Coronavirus Future
This article is more than 3 years old.
"What does home taste like?" Tamika Francis, chef and founder of Food & Folklore, asked the crowd. More than two dozen diners at her Islamic diaspora pop-up dinner in February mulled over the question and stitched together the memories, tastes and smells that make up their personal food origin stories. Some offered up a word, or a place and others shared at their tables.
Food & Folklore pays homage to indigenous food, farm traditions and food producers typically from the non-European diasporas, and the answer to Francis' inquiry — no matter how varied — is the overarching theme of her work: people, food and stories.
At the Islamic dinner featuring Somali chef Yahya Noor, owner of Tawakal Halal Cafe, and chef and food activist Ismail Samad, the diverse crowd learned about Muslim etiquette, heard personal stories from the chefs and dined on a traditional multicourse meal.
A verse from the Quran hung on the wall at host restaurant Mei Mei, and cards that directed guests to use their right hand and not eat in excess amongst other details topped the tables. The meal — with plump dates, briny olives, halal meat, vegetables and rice — was punctuated with insight from Noor, Francis and Samad with crowd participation.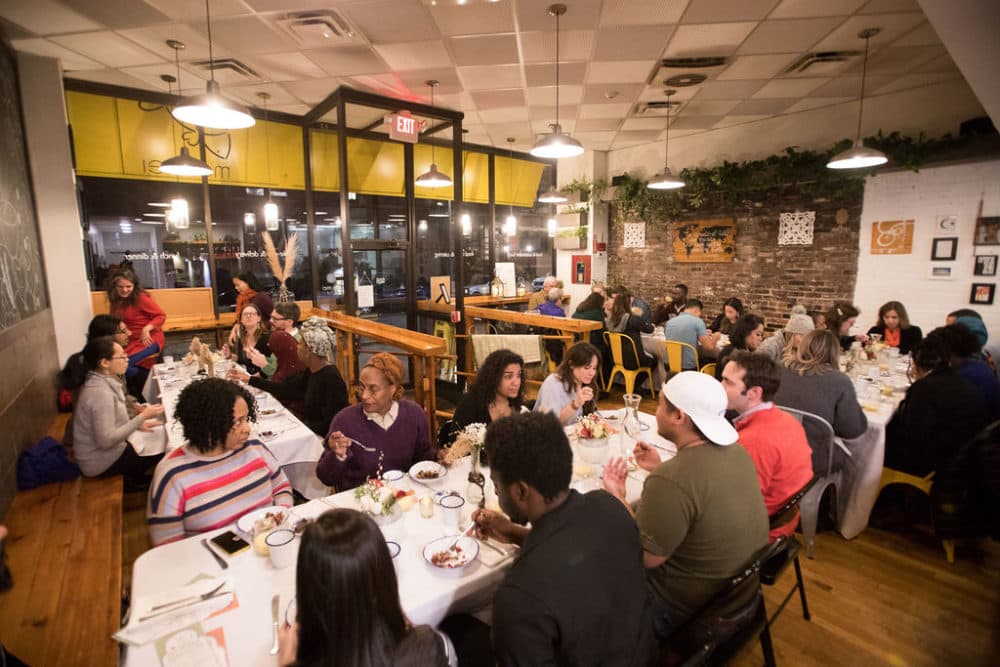 So far, the series has Peruvian, Iraqi and Islamic food under its belt, but news of the novel coronavirus prompted Francis to postpone plans to highlight vegetarian/vegan, Afro-Caribbean, West African street foods and more.
With city streets quiet and residents sheltering in place until May 4, Francis aims to resurrect the series in June if possible. But how will society change post-coronavirus? Will intimate gatherings be avoided or welcomed? Will social distancing become standard or discarded? For Francis, there's much to consider.
Francis — who hails from Jamaica — is a food justice worker, storyteller and mom. When she's not working her 9 a.m. to 5 p.m. job, she's thinking about how to support chefs from the series and the overall impact COVID-19 will have on the restaurant industry.
The National Restaurant Association reports that "early economic forecasts reveal the industry will sustain at least a $225 billion loss and be forced to eliminate between 5 to 7 million jobs over the next three months."
Many restaurants don't "have reserves, and if they do, they're not independently run restaurants. They're the ones that are part of restaurant groups," Francis shares. That means smaller, POC-led restaurants might be in more trouble than others. Somerville restaurant Tanám (closed for now) asks patrons to support them through the purchase of gift cards on their website, and Tawakal, which is open, shares how difficult this time is and outlines the safer options they're offering customers on Facebook. To help, Francis is working with Irene Li, owner of Mei Mei and an ARTery contributor, to compile a list of restaurants for an online fundraiser.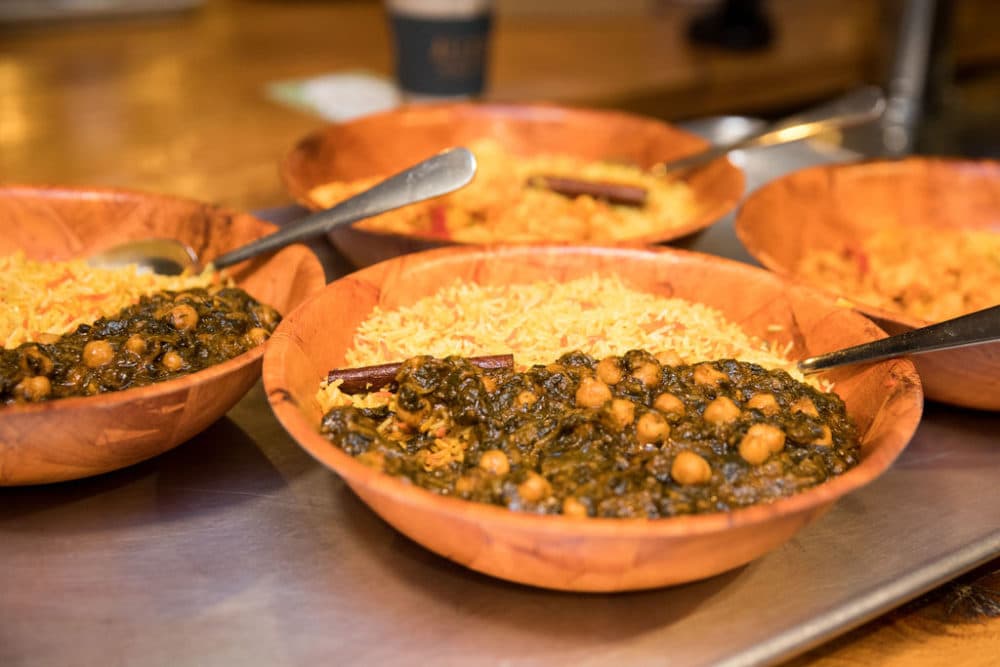 Food & Folklore's pop-ups — made possible through a partnership with Toast, a restaurant point of sale and management product — are part of a longer-term plan to open a food hall. These events are process-demonstrations that illustrate how to run a restaurant. "We're doing the series to collect data and to test concepts," Francis says. Prior to COVID-19, Francis was in "talks with a few architect firms and developers to help us kind of visualize and get some renderings," she explains. The firms were helping her "think through what the specs might look like… [and] what an incubator space might mean in terms of funding and costs." Conversations are now on hold.
Still, Food & Folklore gatherings provide a place for patrons to "discover, connect and eat," Francis says, and for chefs to test out their ideas.
Funding from Toast helps cover the cost of producing the events, and each $75 ticket includes a three-course meal, beverage pairing, tax and tip. Revenue is split with the chefs. Additionally, team members that work at the pop-ups get fare wages; a minimum of $16 hour. "They have a guaranteed income and that frees them up to do their best work and be available to us," Francis explains. Typically, the food is locally sourced, high-quality and organic.
Her clientele is willing to use disposable income to "sit down in community and have a meal…it's someone who is Epicurious… someone [who is] using their dollars to pay for almost a food equity agenda," Francis tells me. And that client, she says, "may be a little bit more cautious when we reopen."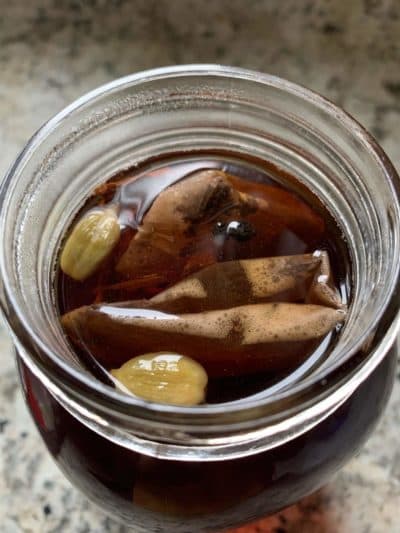 She's thinking through a pay-what-you-can model to make the events even more accessible to different socioeconomic groups and exploring an outdoor farm-to-table experience in June, a bit of a departure from the intimate seating at previous dinners.
Whatever the case, Francis will retool and reboot. The entrepreneur spent summers on her grandparents' farm in Jamaica and has a long and vibrant relationship with food. She grew up surrounded by chefs she admired but never thought much about the lack of diversity in the industry until coming to the U.S. Since then, she's worked to highlight chefs of color and the stories behind their food. Francis has always cooked, but she learned classic French techniques at Boston University's culinary arts program.
In the past, she's worked at The Move, a farm education nonprofit, in tourism in St. Lucia and also attended the "Eat Retreat" in 2018. While there, Francis learned new skills, met a variety of food enthusiasts including soy sauce makers, food entrepreneurs, fisherwomen and more. After the program, she was able to get guidance from one of the program's participants about how to make this Food & Folklore series happen.
For now, though, Francis keeps busy in the kitchen making everything from scratch. She makes chai lattes by brewing black tea all day with peppercorn, ginger and other spices, bakes rustic bread and even creates fruit popsicles and treats for her little one. It's a good time, Francis says, to call a relative and ask them how to make a recipe that isn't readily available and hear the story behind it; collect oral history. She's taking her time with things. It feels really good, she says, "to be slow."