Coolidge Corner Theatre's Virtual Screening Room Spotlights Lee Grant's Documentaries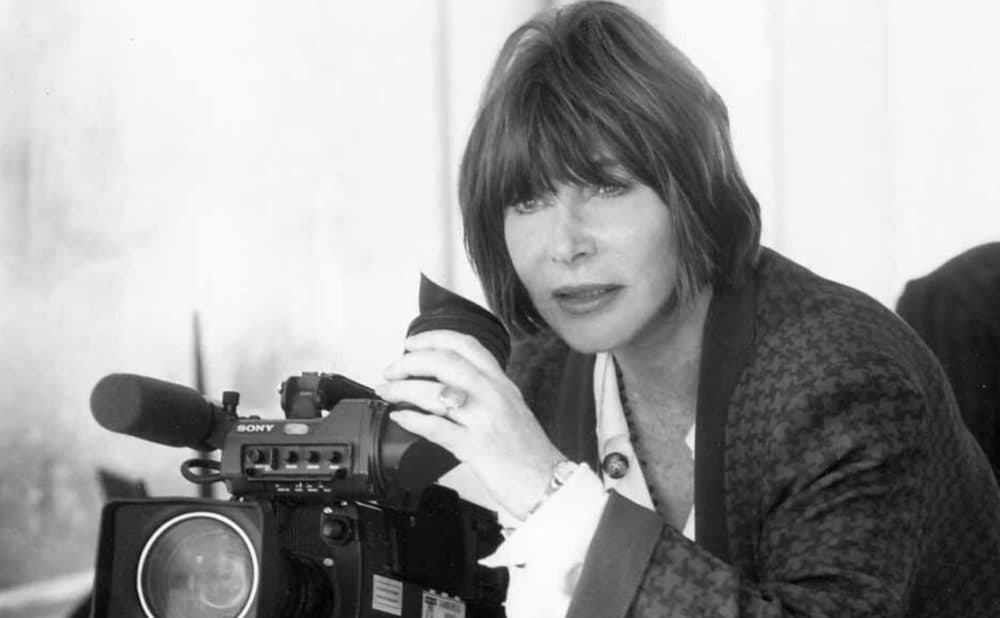 This article is more than 1 year old.
In her first film role as a young shoplifter, Lee Grant nearly stole "Detective Story" (1951) from her famous costar Kirk Douglas. It earned her an Oscar nomination but just as her career took off, she was blacklisted and barely worked for the next 12 years. The trauma left scars — she still has trouble remembering names, she says, because of appearing before the House Un-American Activities Committee — but it stoked the fire to expose stories of injustice.
"I had all this stamped down fear, rage and anger from the blacklist," says Grant, 93, in a telephone interview from her New York City home. She channeled all that into a second career as a director.
Beginning April 24, the Coolidge Corner Theatre presents its first virtual repertory series "20th Century Woman: The Documentary Films of Lee Grant" curated by Taylor A. Purdee and released by Hope Runs High Distribution.
In 1981, just five years after winning an Oscar for "Shampoo," Grant directed "The Willmar 8" about a group of women bank employees in Willmar, Minnesota who'd gone on strike demanding equal pay.
It was Grant's friend and Willmar native Mary Beth Yarrow, married to Peter Yarrow of Peter, Paul and Mary, who told Grant, fresh from the directing program at the American Film Institute, about the story. "She drummed up a couple thousand dollars and we went to Willmar in the middle of winter," says Grant. "You couldn't even talk in the street, it was so cold and these women were walking [the picket line] in the street in front of the bank because it meant that much to them. I was shocked at what they were going through; how unfair. Unfairness is a motor for me. It drove me. It still does."
Kicking off the Coolidge Corner series is "A Father… A Son… Once Upon a Time in Hollywood," Grant's 2005 portrait of legendary actors Kirk and Michael Douglas.
"My first movie was 'Detective Story' with Kirk, of course, when he was at the absolute height of his incredible power and energy and gorgeousness.
We have a long history and so Michael and Kirk came to Joey [Feury, Grant's husband and producer] after they saw our documentaries and they said, 'make a documentary on the Douglases.' I was incredibly moved by both of them because they've been kicked around by life plenty and they are there for each other," says Grant.
The series continues May 1 with two films. "Down and Out in America" (1986) is Grant's searing, Oscar-winning indictment of Reagan-era economics that left family farms bankrupt, factories closed and people struggling to survive. In "What Sex Am I?" (1985), Grant profiled transsexuals in an era when few were talking about gender dysphoria.
That film grew from Grant's desire to find a more uplifting social topic.
"I'd done 'When Women Kill' for HBO [shot in] a women's prison in upstate New York. When it was finished, I was so depressed. I went to see [the movie] 'La Cage aux Folles' and I said to Joey, 'I want to have fun. I don't want to sink into a hole again.' And that led me into that incredible world where doors were thrown open and people said, 'come in; this is who I am.'"
Discovering new worlds was exactly what Grant was looking for when she jumped at the chance to learn directing at the American Film Institute. After her Oscar win at age 50, "I knew I was on the way out. I knew it and I didn't mind," says Grant, a critic of Hollywood's insidious ageism. "Directing kicked open another passion because I certainly didn't have any passion for seeing what the movies would offer me. Nobody cared how old I was or what I looked like [behind the] camera.
"I remember when I did 'Omen II: Damien' [in 1978], the cameraman said to me 'You have a little hair next to your eye.' I kept brushing it away and he came up to me again and said, 'Oh! It's a wrinkle.' Those are seminal things in an actor's life. It's so delicious and absurd. You live through it. And some actors don't."
Her first film at AFI was a half-hour adaptation of August Strindberg's "The Stronger" in 1976. Then she saw the documentary "Harlan County, USA."
"It changed my life," she says.
"I had just finished AFI. I'd gotten a prize for 'The Stronger' and I'm feeling very proud of myself and I'm sitting next to Barbara Kopple [at the screening] and she said, 'That was wonderful.' I said, 'thank you' and I'm feeling very smug. Then 'Harlan County, USA' comes on and I was whooshed away in my seat! I could not believe it!"
Grant is quick to credit her producing team of mostly women ("All are still my best friends") on the documentaries but also cites her teaching career for honing her curiosity and empathy as a director. "All the time I was not allowed to act I was teaching. I was fascinated by the students — 'How about this? Try that' — all of that worked for me. That's how I earned a living for 12 years. Then I made 'Tell Me a Riddle' [in 1980] and it's pretty [expletive] extraordinary. And it doesn't depend on how you look! You can get that little hair on the side of your eye."
---
The films are available for streaming through the Coolidge Corner Theatre.