Boston Will Not Reopen Non-Essential Businesses On May 4, But No Official Answer From State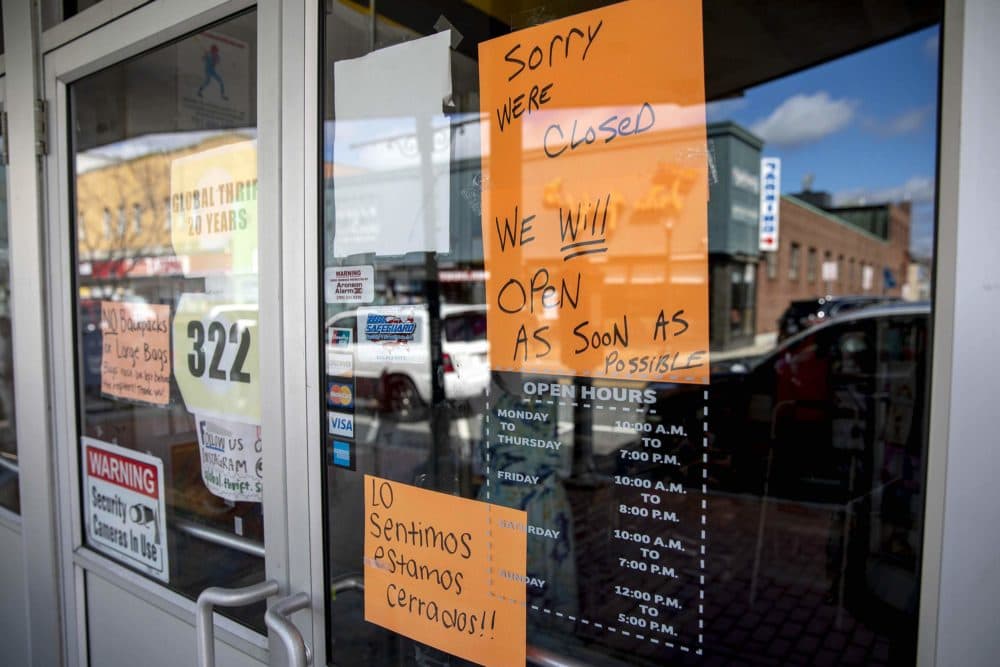 This article is more than 2 years old.
Amidst the numerous questions about Massachusetts' coronavirus response, one keeping popping up: Will non-essential businesses open up again on May 4?
Gov. Charlie Baker was asked again for an update on the ban during a press conference on Monday, but he reiterated his statements from over the weekend, expressing a need for a plan to reopen.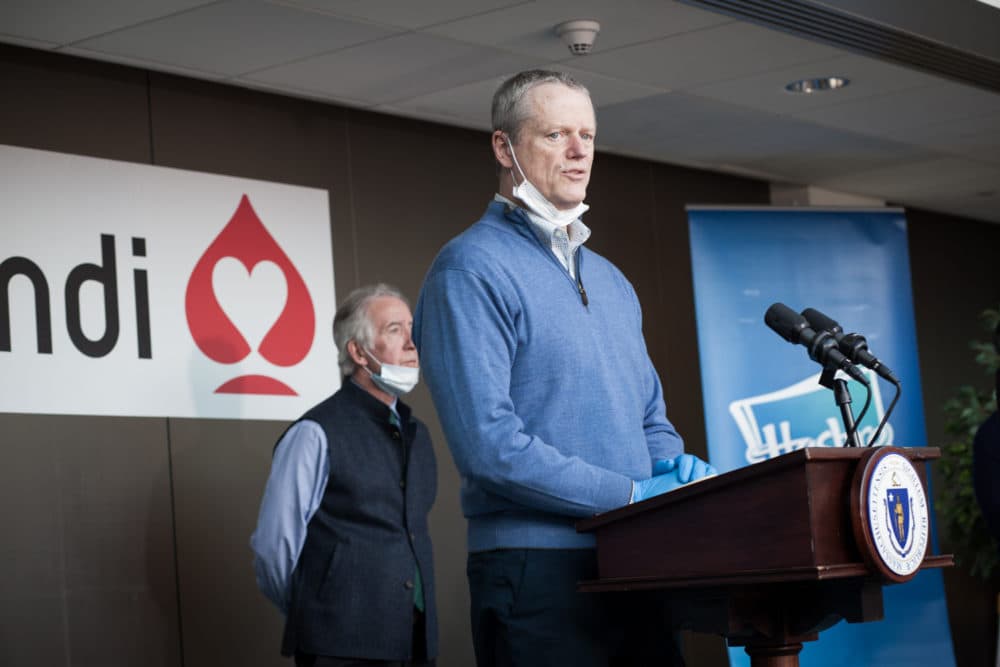 "So as I said in my remarks, we are continuing to see what I would call a plateau with respect to our hospitalization rates," Baker said. "...We believe that it's important for us to create some clarity around this issue with respect to May 4 and you'll hear from us later on this week on that."
Boston Mayor Marty Walsh, however, took a hard stance during a press conference today, saying the city would not be reopening on May 4.
"There is no question that May 4 is too early," Walsh said, noting serious concerns about relaxing some of the safety measures already put in place.
"I can tell you right now, Boston will not reopen on May 4."
The question comes on the heels of other states, such as Tennessee, Georgia, Oklahoma and Alaska, beginning to loosen restrictions on their economies.
In Georgia, Gov. Brian Kemp has reopened gyms, nail salons, barber shops, and other businesses. He's, however, received backlash from many, including President Trump.
"I can tell you right now, Boston will not reopen on May 4."

Boston Mayor Marty Walsh
Baker said today that it is important to note each state was hit differently by the spread of the coronavirus, and that Massachusetts remains among the highest in COVID-19-related deaths.
"These are morbid statistics and I apologize in advance for bringing them up, but there are about 55,000 people nationally who [have] died of COVID-19 since the start of this outbreak," said Baker when asked about feeling pressure to reopen some businesses in the state. "Massachusetts, New Jersey, New York, [and] Michigan represent more than half of that total."
He said he is not surprised some governors with low numbers of hospitalization rates, deaths, and positive tests are considering opening up non-essential businesses again.
"For them, the surge was nothing like it was in the Northeast," said Baker. "...And I think the other thing we said many times here is that the timing around this stuff varies a lot depending upon what's going on in your state."