7-Alarm Fire Rips Through South Boston Buildings, Injures 5 Firefighters And Displaces 38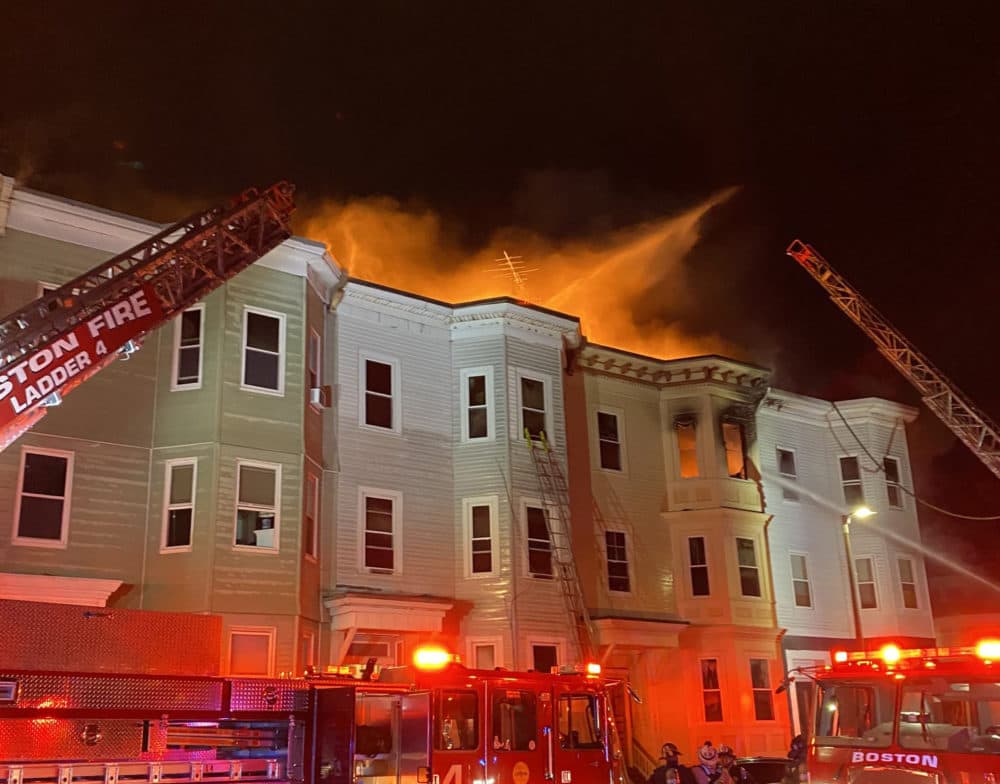 A 7-alarm fire tore through multiple buildings in South Boston early Saturday morning, injuring five firefighters and displacing at least seven families, according to the Boston Fire Department.
The blaze started around 3:30 a.m. at 1428 Columbia Road, rapidly growing and spreading thick black smoke across the neighborhood, fire officials said. It ended up spreading to seven different buildings.
Five firefighters sustained minor injuries and were transported for treatment by Boston Emergency Medical Services, according to the Boston Fire Department. A cause of the fire has not yet been released as of Saturday afternoon.
As of around 7:30 a.m., firefighters had the fire under control, but were still managing hot spots and some flames, according to Boston Fire officials.
The Boston Fire Department said 38 people and one dog was displaced from the fire and they estimate $10 million in damages to the buildings.
The Red Cross tweeted at least seven families in total were displaced. Volunteers for the Red Cross were on scene to provide assistance.
Derek J. Anderson Freelance Digital Producer
Derek J. Anderson is a freelancer digital producer.