Pride And Pandemic: Celebrating The LGBTQ Community During COVID-19
In June, Boston is usually awash in color — rainbow lights illuminating the Prudential Center, rainbow flags outside the Boston Public Library, glitter and confetti that trails the annual Pride parade from Copley Square to City Hall Plaza. The month-long combination of recognition, remembrance and revelry marks the successes of the modern LGBTQ movement but also highlights how far the nation has yet to go — especially for transgender rights — before we reach full equality.
But Pride is going to feel different this year, with the Boston Pride Committee announcing in April that all in-person events for what would've been Boston's 50th Pride will be postponed until 2021 due to COVID-19. So how does a community meld celebration and safety? Especially one that — due to the ongoing AIDS epidemic — already has firsthand experience dealing with the trauma and inequity that a health crisis exposes in our country.
Welcome to the 2020 Pride of Zoom dance parties, digital drag shows and online connection. (And please, remember to send a few Venmo tips to the performers.)
"We're going to try to keep our calendar going," says Boston Pride president Linda DeMarco. Her organization has switched to virtual programming, which kicks off at noon on June 5 with the traditional rainbow flag raising ceremony at City Hall. So far, other livestreamed events include an author talk on June 6, an LBGTQ veterans panel discussion on June 8, a Pride lights ceremony on June 9 and a collaboration with NBC10 for a virtual event in lieu of the parade on June 13. (Boston Pride plans to keep their website updated with upcoming events.)
The switch to the online format has, however, been "a learning process for all of us," DeMarco says. "We're really fortunate that we have a webmaster who's been taking a lot of education courses and working with NBC to help train us on licensing and copyrighting to be the best we can be online." Though the virtual programming marks a big shift, the organization sitting out the season outright was just never an option.
"That's not who we are," she says. "We need to advocate and continue to educate people about equality and love, so it would be really poor judgment for us to just say, 'oh, we have the summer off.'"
In a time of social distancing and uncertainty around when bars will reopen, it's hard to imagine crowding a dancefloor to celebrate Pride anytime soon. Club Café in Back Bay has been a safe space for the LGBTQ community since 1983, especially during Pride, when the line to enter the restaurant and nightclub snakes down Columbus Avenue.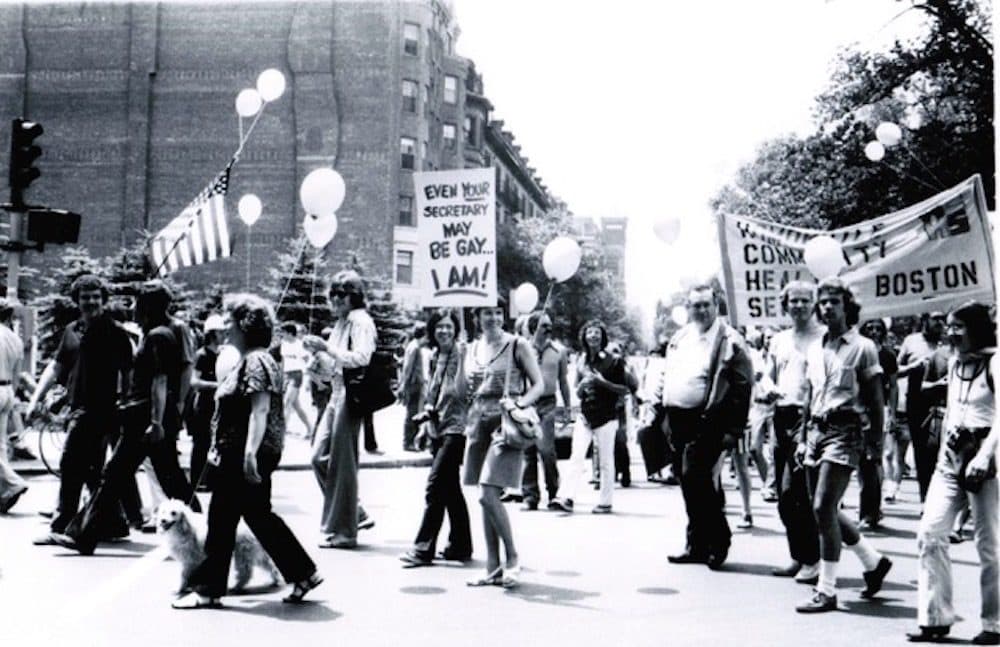 "I know that a lot of our drag entertainers are really chomping at the bit to do some fundraisers," says Jim Morgrage, Club Café's general manager. "I assume those will be virtual as a way to raise money to support the community, especially for those who depend on entertaining for their livelihoods. So we'll be working diligently with them to do that through June in whatever capacity we can."
Discussions about online Pride bashes are in the early stages, though Morgrage recommends keeping an eye on Club Café's website and social media accounts to learn about upcoming events. So far on the books is a virtual tea dance on June 7 to support AIDS Action, hosted with resident Saturday night DJ Brian Derrick.
Boston drag performers have already switched to online shows, like Violencia!, a fixture at Machine Nightclub and a cast member of season three of the TV series "Dragula." She hosts Swerve Mondays on Twitch and Instagram Live, inviting other artists from Boston and beyond to perform. Also keep an eye on Dragstreams.com, an LGBTQIA+ events website developed in Boston, for a list of livestream shows and a digital party guide that will be updated through Pride and beyond.
Even though in-person gatherings aren't possible right now, The History Project executive director Joan Ilacqua still sees significance in online community. "It's important to us to remember that the LGBTQ movement is really a movement of individuals in a lot of ways," Ilacqua says. "There are organizations involved and there are different groups around the country, but the people are all involved on a very personal level. And that really means that anyone can contribute to this history."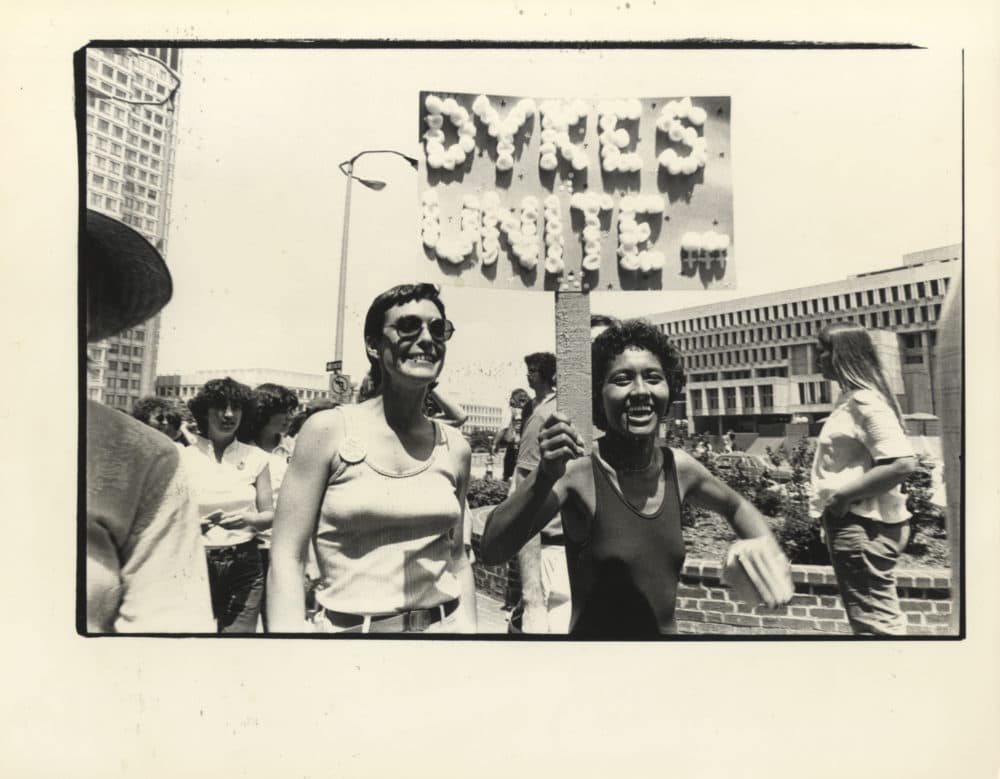 While temporarily closed during the pandemic, The History Project's Back Bay space is open to the public and overflows with queer publications, artwork, and ephemera from politicians, activists and private citizens. Ilacqua is hoping to continue her organization's mission of preserving and protecting LGBTQ history with a new project called #QueerArchivesAtHome, which invites people to share pictures, videos and stories to be added to The History Project's social media pages and digital repository.
"It's a really personal project and it's something that can be done specifically now during the time of COVID-19," she says. "We wanted to come up with a way to connect to our community and to create a space where LGBTQ people could interact."
However members of Boston's LGBTQ community choose to mark Pride this year, one thing is clear: shoving the celebrations into the closet is just not an option.
"It's important to mark where we were and where we've come, whether or not we can all be out in public doing it," Morgrage says. "With politics and the current administration, I think it's as important if not more important this year than ever to come together and celebrate our diversity."