Mass. AG Healey Says Trump Threat To Deploy Military At Odds With Need for Calm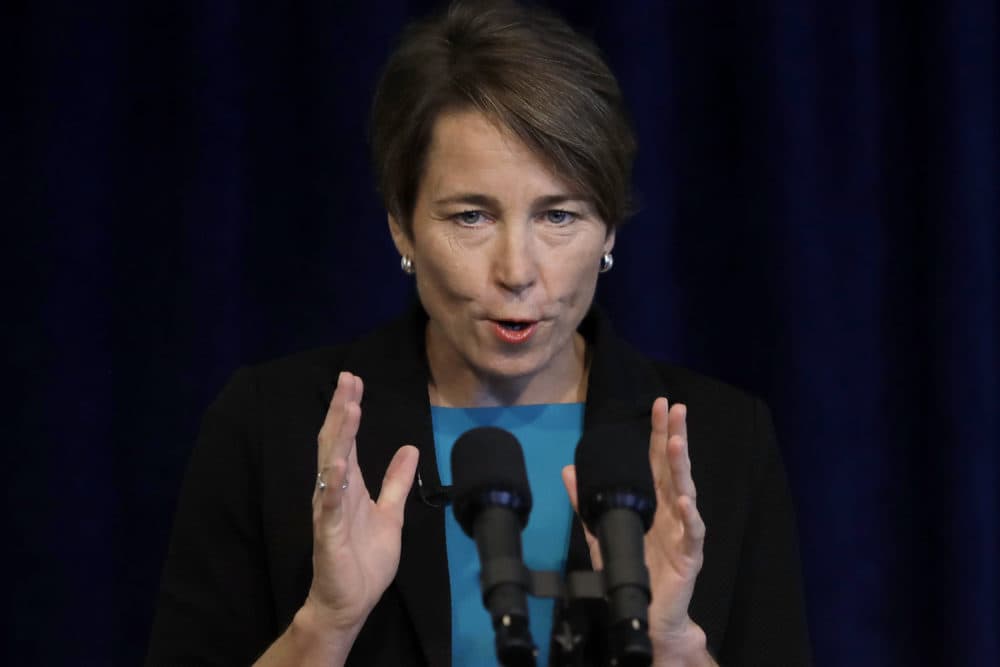 A day after President Trump threatened to deploy the military into American cities to forcefully quell violence, the top Massachusetts law enforcement official described the president's decision as illegal and "a stupid thing to do."
In a virtual appearance at the Greater Boston Chamber of Commerce, Healey said Trump "doesn't have the authority to say what he's going to do" and said, based on conversations she has had with Massachusetts police, greater militarization will lead to more tension.
"We need to push for de-escalation and a calming and restore a semblance of order," Healey told chamber chief Jim Rooney during a question-and-answer session. "We don't need soldiers in our streets."
During her earlier prepared speech, Healey condemned the alleged murder of George Floyd, an unarmed Black man who died after a white police officer kneeled on his neck for close to nine minutes during an arrest.
Americans must acknowledge "400 years of racism and oppression" that Black and brown people have faced, Healey said, and use the heightened awareness created by widespread demonstrations as an opportunity to build a new system "in ways that rid us of the institutionalized racism that's led to America burning today."
"If we don't, we'll extinguish the promise of this great country," she said.