Baker Administration Releases Reopening Rules For Youth And Adult Recreational Sports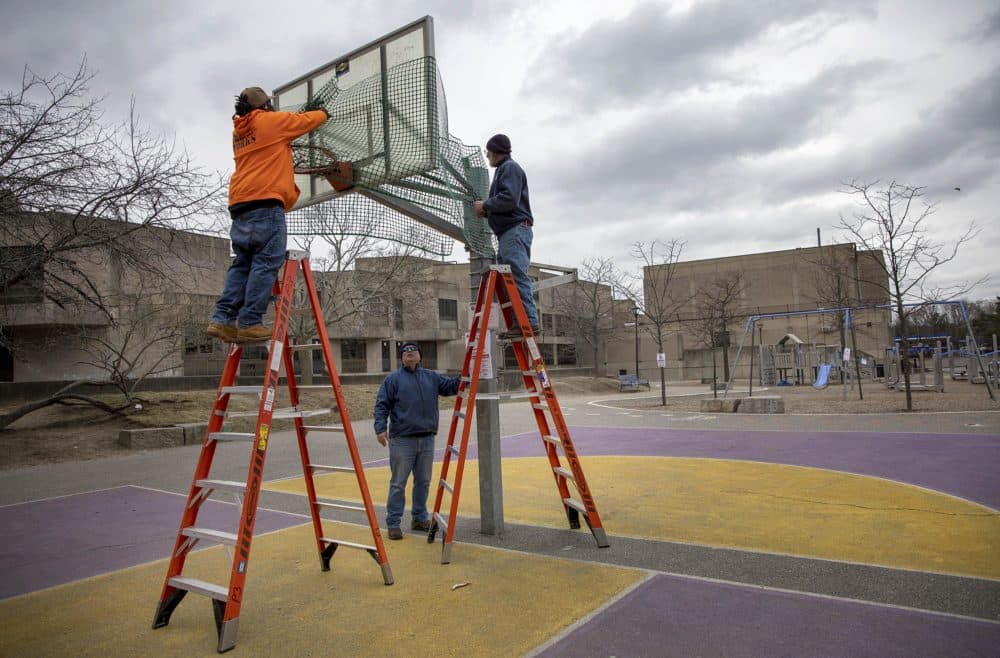 Outdoor fields, courts, pools and boating facilities could reopen as soon as next week for organized youth and adult sports, but Lt. Gov. Karyn Polito said contact sports like basketball, baseball and soccer will be limited to no-contact drills and practices when Massachusetts moves into the next phase of its reopening.
New guidance released Wednesday from the Baker administration on outdoor and indoor athletic activities also allows for indoor sports facilities to reopen soon for organized youth activities, but groups must be limited in size to 10 participants and games or scrimmages are still prohibited.
Fitness centers, yoga and spin studios, rock gyms, and other general fitness studios will remain closed in phase two.
The release of rules for youth and adult recreational sports comes as the Baker administration is preparing different sectors for their opportunity to reopen if and when the state moves into phase two of the governor's economic restarting strategy.
Baker plans to make the announcement on Saturday whether the state is ready to move into phase two on Monday, or later, but pointed Wednesday to the encouraging sign in Tuesday's public health report that the positive test rate had fallen from roughly 27% in mid-April to around 5%.
Baker also addressed the ongoing protests against police brutality, and their impact on the state's fight against COVID-19.
"Any time there's big gatherings with close quarters the potential for spread is real," Baker said. He called it a "balancing act" between public health and First Amendment rights, and said the state had no intention of trying to stop protests.
Health and Human Services Secretary Marylou Sudders also said that for the first time the state will begin reporting on Wednesday the number of people who have recovered from COVID-19, and release the results of nursing home safety audits.