5 Things To Do This Weekend, Including A Collage Workshop And A Haitian Folklore Dance Class
It's been a tough week. Between the peaceful protests against police brutality and the ongoing COVID-19 pandemic, it's hard to stay focused during times like these. This is a reminder to take a break and do whatever you need to bring yourself peace. These events will give you a bit of rest and movement to get you recentered for another week.
Through August 2
It's hard to talk about the 1980s art scene without mentioning New York artist Jean-Michel Basquiat. This major exhibition at the MFA features the artist's paintings, sculptures, drawings, videos, music and fashion placed with some contemporary artists inspired by him. It also explores the place hip-hop has in relation to his work. The museum has made a number of writings, videos and slideshows available so we can enjoy the exhibition from home.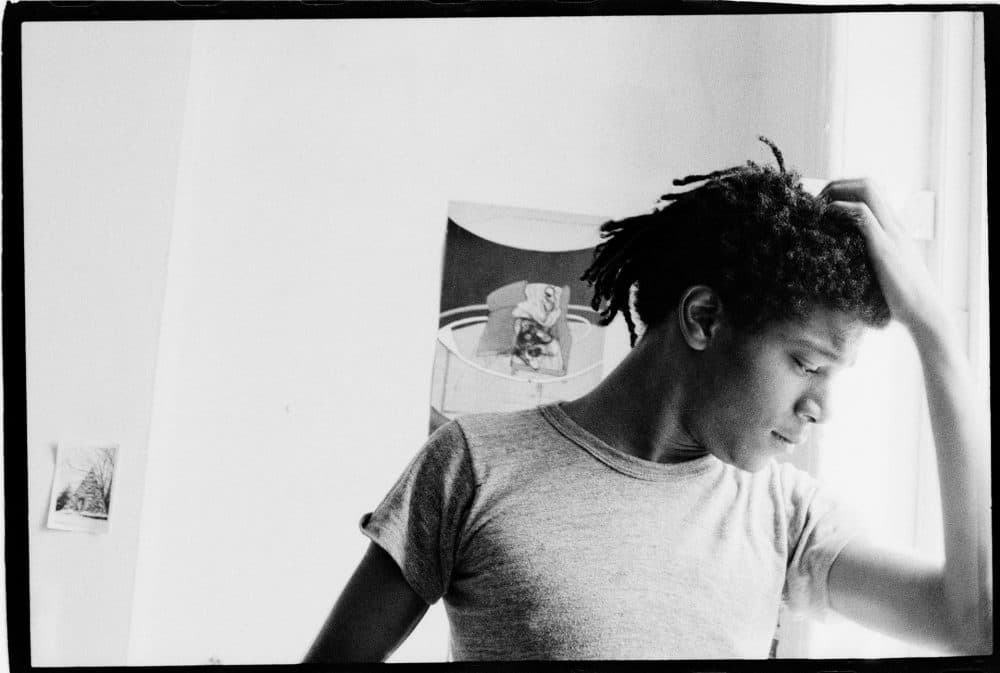 ---
Saturday, June 6
Miss hitting the clubs to hear music, but don't miss bumping into people and getting drinks spilled on you? Some Boston DJs are teaming up with Deejay Mot to bring the fun to your home party. If you miss out this weekend, they have scheduled set times each Saturday for the rest of June.
---
Saturday, June 6
Jean Appolon Expressions is a Haitian contemporary dance company directed by Boston-based choreographer Jean Appolon. Combining modern technique and Haitian folkloric dance, these classes are taught via Zoom and Facebook Live. Want more? Throughout the week, power workout classes, kids creative dance lessons and Afro-Cuban dance classes can be accessed through the company's website.
---
Saturday, June 6
Bromfield Gallery artist Alexandra Sheldon is taking her collage skills from the studio and bringing them to your living room (or wherever you make your art). For 20 years, Sheldon has been making and teaching the art of collage. You'll need a glue stick, scissors, cardboard and old papers (think magazines, old books, newspaper, that sort of thing). With those tools, you'll be all set for her free Zoom class.
---
Sunday, June 7
Sometimes you just need to dance it out. The members of pop band HAIM are known for their dancing paired with their infectious songs. The three sisters are teaching some of their music video moves from "I Know Alone," the recent single off their upcoming album. This is a great way to take a break from those fast-paced TikTok dances you still haven't mastered.