Social Media Comic Book Sales Soar During Pandemic
This article is more than 3 years old.
After three hours of listing off issue numbers, condition and collectible significance of more than four dozen comic books, Brighton resident Matt Marlin is exhausted, but there's no rest (and seemingly no sleep) for the ravenous comic book community. While comic books have always been rife with opportunities for niche businesses, they've been experiencing a surge in popularity thanks to the pop culture boom of superhero movies and TV more recently. With the ascension of characters like Iron Man, Batman, Superman, Spider-Man and Venom into the mainstream, there has come an insatiable demand for their first appearances, rare variants and key issues. But with stores closed due to the pandemic, sellers and buyers have been forced to move online.
While it might seem likely that larger stores — with already established clientele and a larger web presence — would take the lead, for the most part, it's been the smaller, more nimble sellers, like Marlin (aka @mmcomicsales on Instagram) who have been taking advantage of the burgeoning comic book market on Instagram and Facebook. Tapping into local sources, buying online and digging into their own personal collections, this new generation of online sellers has been quick to meet the demand of picky collectors while pocketing some cash along the way. These auctions and claim sales range from low-key, $1 book offerings to epic, mega-key "grail" sales, dishing out the likes of ultra-rare and valuable books like Avengers #1, Hulk #181 and X-Men #1.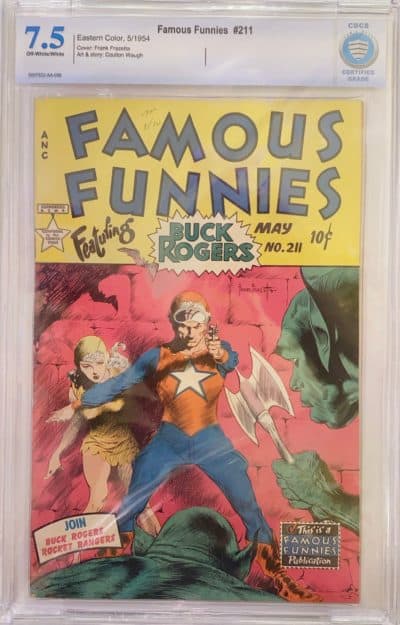 Even before the pandemic took hold in March, comic book sellers had been dipping their toes into social media sales. With people quarantined at home, buyers and sellers have flooded the online market.
According to Josh Avery, a comic book presser and cleaner in Harwich, Massachusetts, the market has never been busier. Many of his customers at Avery Comic Pressing "slab" (encasing them in hard plastic) their rare or high-grade comics to keep them preserved, in many cases for investment purposes.
"I thought we'd see a dip in volume but there's been a lot of buying and selling," he said.
When he started, Marlin was unsure of how long his stint as an auctioneer might last and said he panicked when the quarantine began. But, as he saw buyers flock to his auctions week to week, he remembered something his cousin, a seasoned collector, had told him.
"He said, 'even in a downturn, comics tend to be recession-proof," Marlin recalls. "If anything, I think in times of uncertainty, people tend to turn to their hobbies even more. Maybe it's partly the extra time or the anxiety. I'm just a small part of that ecosystem."
Two weeks ago, during Marlin's 27th consecutive weekly auction, he drew his biggest crowd yet, more than 90 livestreamers tuned in to see the first appearance of the Ultimate Spider-Man Miles Morales auctioned off. In the wake of Sony's "Spider-Man: Into the Spider-Verse'' film, this issue has skyrocketed.
Hot books are important in a market that fluctuates week to week and featuring them is mutually beneficial for both sellers and buyers. Hunters get a shot at something they'd either never see at their local shop or would have to overpay for on eBay. The seller, of course, gets a sale and a chance to build their audience of possible consignors and buyers. As the bids climb higher and higher on hard-to-find books, Marlin will throw in $10 to $20 "buy it now" books, cool variant covers or smaller keys for onlookers to snatch up. When it's working well, the auctions feel like a small invite-only party where you're free to nerd out.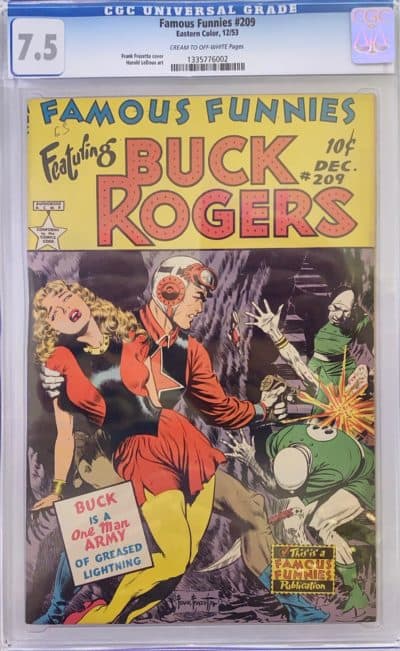 Martin Cu is one of those buyers. A former student at Boston University, Cu said his time in Boston was his most memorable time in collecting books. Visiting shops like New England Comics, The Million Year Picnic in Harvard Square and Comicopia, located just down the street from his dorm. After school, Cu moved back to the Philippines and forgot about comic books for a while. A year ago, when he and his wife found out they were expecting, he dug out an old pile of comics stashed at his parents' house.
"I had always wanted to name our son Parker (after Peter Parker)... and I wanted him to grow up around these great stories and to have that experience of going to the local comic shop and hunting through dollar bins," he said.
Since then, he's been snatching up issues of "Amazing Spider-Man" in hopes of cobbling a full run together. With very limited options to buy comics in the Philippines, he turned online. His first stop was @Elite_Comics11's Remedy Tour. Ali Karaouni, the owner of @Elite_Comics11 on Instagram, started his comic book consignment shop based in Sacramento, California a few years ago as a part-time job. It's now grown so big that shops around the country have turned to him for help.
Karaouni created the Remedy Tour to help struggling comic shops around the country in March, partnering with vetted shops that have been shuttered by the pandemic. With Karaouni's large following of big-time collectors, shop owners have been able to move thousands of dollars in merchandise in one day.
"I thought it was really cool to help out a local shop, while picking up some great books. Instagram sales offer different formats to buy, like claim sales or auctions, that are more relaxed, and generally have a better audience," Cu said.
Back in Boston, Marlin's previous experience in film production on the West Coast has only helped him transition to online auctioneer. Marlin grew up in Cambridge and discovered his old comic book collection from the 1990s when he moved back east last year. After selling the most expensive issue he had (Amazing Spider-Man #361) he slowly began collecting again. What began modestly with a few "Ghost Rider" books quickly grew into dozens of boxes of comics. Marlin said he only started selling to make collecting financially feasible but it's quickly become a full-time job.

"It's kind of a natural fit and an accumulation of skill sets," he said. "I'm turning 40 this year and I was an indie rocker in my 20s, trying to be a film director in my 30s, and there's definitely a performance aspect to the auctions."
While it continues to be a source of revenue, Marlin's work in the online comic book community starts with a love for the books. He still collects and stashes away his own "grails" here and there and it's clear he's enjoying himself when something rare comes through his auction table. For Marlin, if he's not having fun sharing and talking comics, then the sales ring hollow.
"I think this subset of the comic community on Instagram, it's based on the love of these books, talking about what you're collecting and connecting with others," he said. "If you don't have anyone to share with, your books are just sitting in a box — then what's the point?"
Here are some other Instagram sellers around the country: