Protesters March From Nubian Square To City Hall Plaza, Calling For Defunding Of Police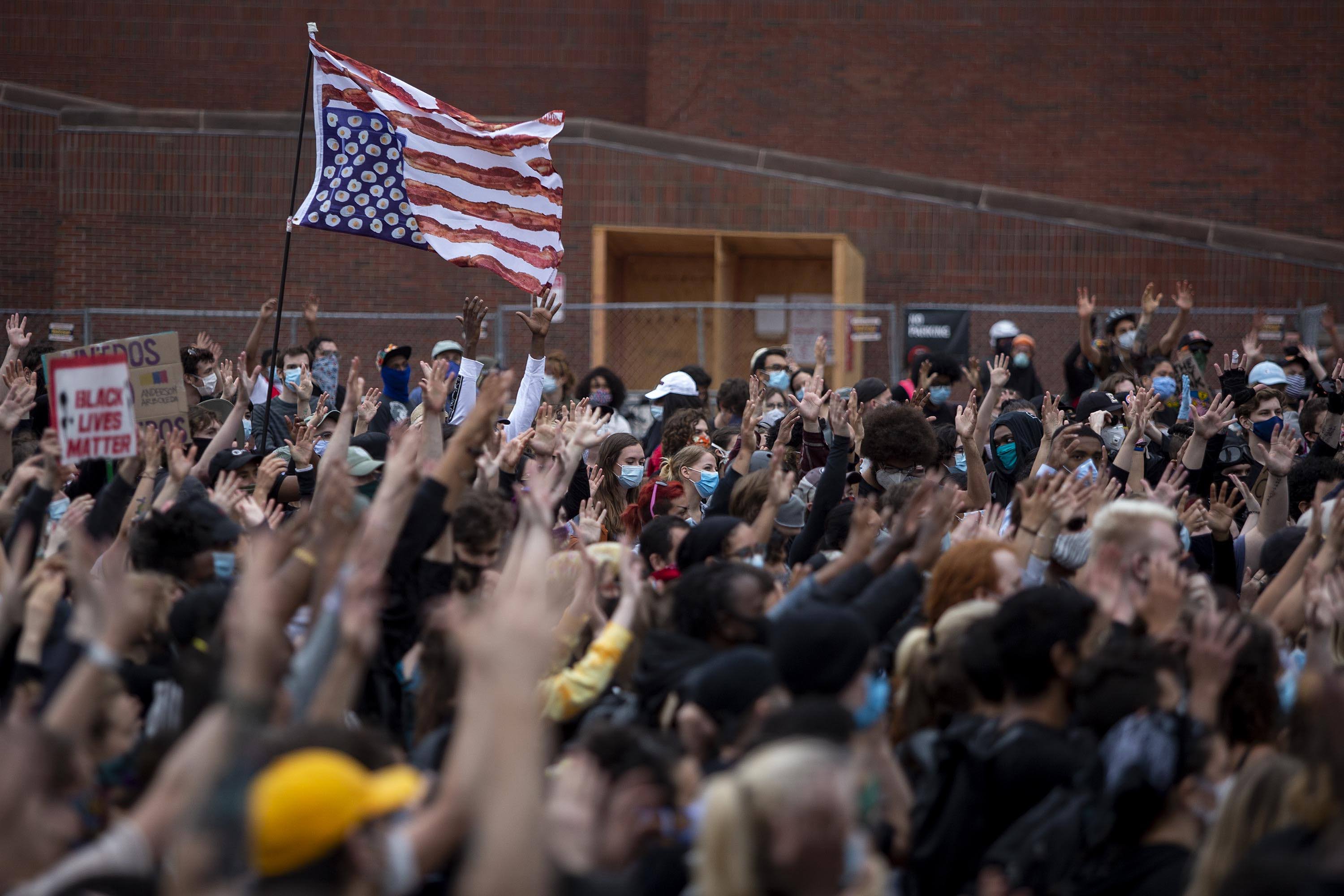 This article is more than 2 years old.
Hundreds of protesters marched across Boston Wednesday, from Nubian Square to City Hall Plaza to Tremont Street Downtown Crossing, demanding the city divert police funding into social programs.
The march is the latest in daily demonstrations that have then place in and around Boston since the death of George Floyd, a Black man who was killed by Minneapolis police when an officer kneeled on his neck for almost nine minutes.
(See more on our Instagram Story)
"Today people are standing up, and realizing what full freedom would be, and imaging that and dreaming of that, and slightly ever so slightly tasting it," said Carl Williams, who took part in the protest.
Just hours earlier on Wednesday, Boston Mayor Marty Walsh stood outside of city hall and sidestepped questions about defunding the police, saying he was looking at the city's entire budgeting process.
"I think what I heard last week was a cut the budget, reduce the budget, take the police overtime away," Walsh said during a press conference. "And now now the conversations are coming around to how can we potentially take some of the money in the police department and redirect to towards maybe mental health counseling, equity training, things like that. And those conversations are all happening right now."
Boston city councilors on Wednesday heard from dozens of constituents calling for funding to be diverted from police. The department has a budget of more than $400 million.
Boston is offering those who marched in recent protests access to coronavirus testing. Walsh said Wednesday his administration is reaching out to organizers of the demonstrations.
Photos From The March






With reporting from WBUR's Simón Rios, Meghan Kelly, Jesse Costa and Robin Lubbock. Material from the Associated Press was also used in this report.
This article was originally published on June 10, 2020.