Walsh: Beheaded Columbus Statue To Be Removed, City Assessing Its 'Historic Meaning'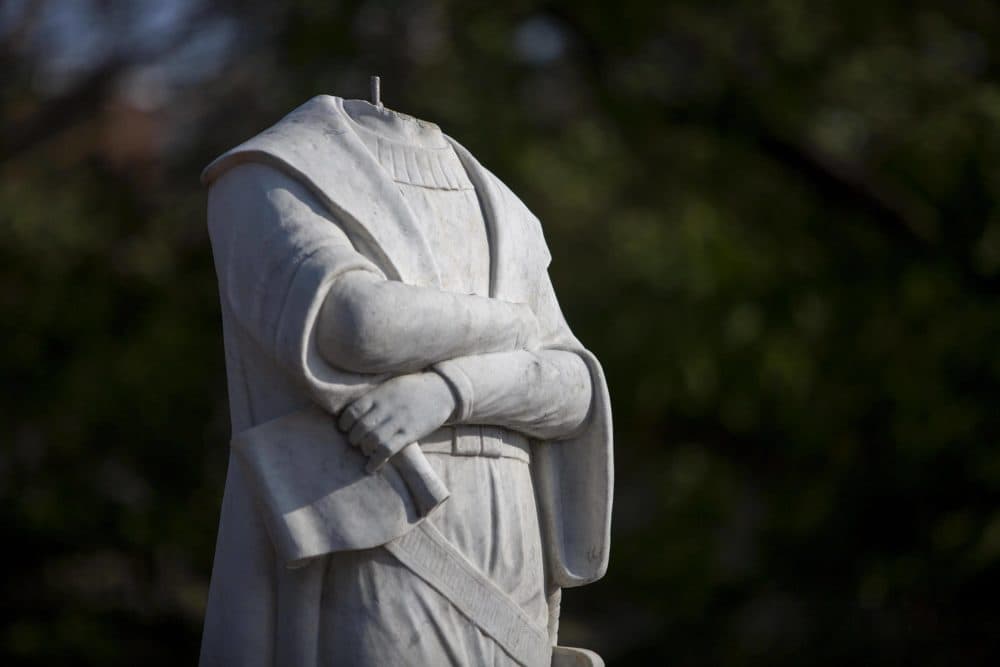 This article is more than 2 years old.
Boston police are investigating the vandalism of a Christopher Columbus statue in the North End.
Police say just after midnight Wednesday, they found the head of the statue had been removed. It was located nearby.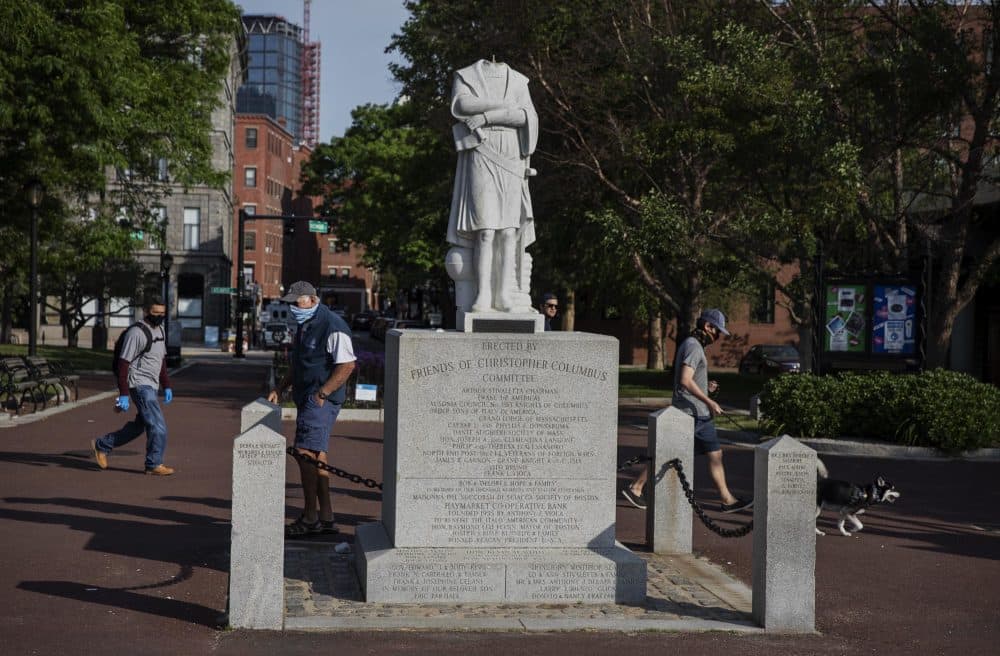 The same Columbus statue was vandalized five years ago, doused in red paint with the phrase "Black Lives Matter" spray painted onto it.
Mayor Marty Walsh noted to reporters Wednesday morning that the statue has been subject to repeat vandalism. He said the city will take down the statue and place it into storage to assess the damage.
"We're also going to take time to assess the historic meaning of the statue," Walsh said, adding that city officials will "have a conversation at some point" about whether to put the statue up again.
On Sunday night as protesters swarmed Boston Common amid ongoing demonstrations against police brutality, 16 other public art works were damaged.
WBUR's Bob Shaffer and Laney Ruckstuhl contributed to reporting.
This article was originally published on June 10, 2020.