Starlight Square Is The New Communal Space Coming To Cambridge
In the spirit of communion and healing, Cambridge will be the new home to a public space meant for physically-distanced fun with friends during the pandemic.
The City of Cambridge closed Municipal Lot 5 Tuesday. The space at the corner of Bishop Allen Drive and Norfolk Street will be transformed from a parking lot to a multi-use public space with an amphitheater.
With permission from the City of Cambridge's city manager Louis DePasquale, Central Square Business Improvement District has been working on the project for the past three months. The new concept, called Starlight Square, is set to debut during the first week of August. In addition to the amphitheater, the project will turn the lot into an outdoor dining space and community center for open air events until late fall.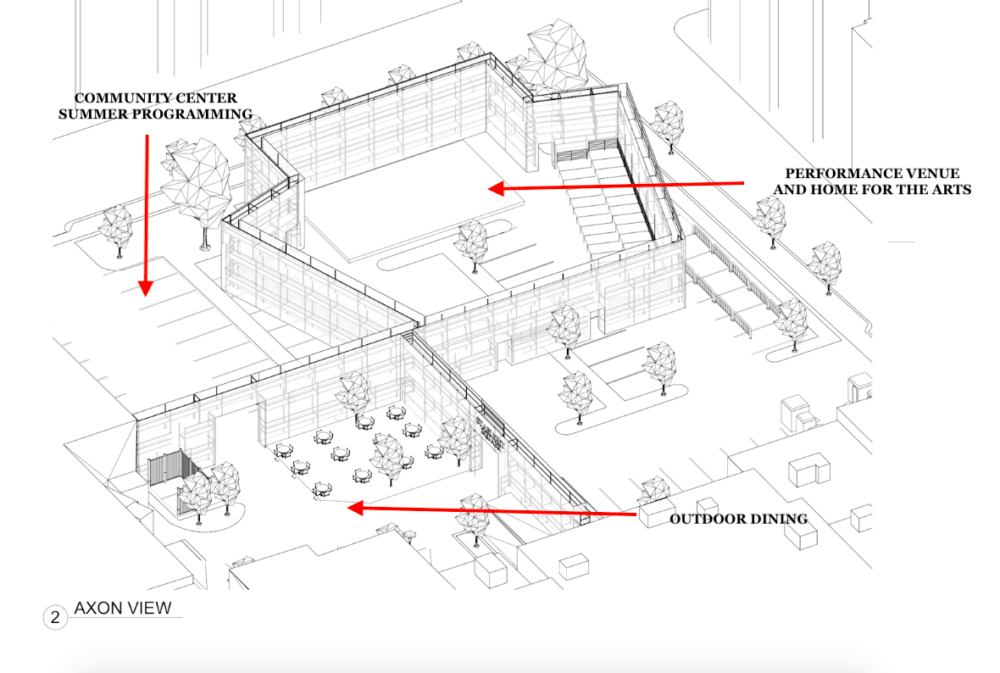 Michael Monestime, executive director of the Central Square Business Improvement District, said daily routines must transition outside in order to keep the community safe.
"Outside is where our local economy will recover, and where we as neighbors will heal," he said.
The amphitheater will safely seat up to 150 guests, and showcase dance and theater performances. Monestime said the structure will consist of a canvas exterior, and will display murals and other works of public art.
The project is raiding funds via Patronicity. Monestime called the creation of Starlight Square a community effort between the public, the city and local businesses. In its first week, the crowdfunding page raised $15,000 of its $250,000 goal.
"Really what's going to make Starlight come to life is those individual giving opportunities," Monestime said.
During this time of navigating a pandemic and a civil rights movement, the Central Square BID is redoubling its efforts to think creatively about "placekeeping," Monestime said.  He added now is the time to reimagine what's possible and build the spaces the community and cultural district needs to recover.