Mass. Investigating Eight New Clusters Of Coronavirus — Many Tied To Social Gatherings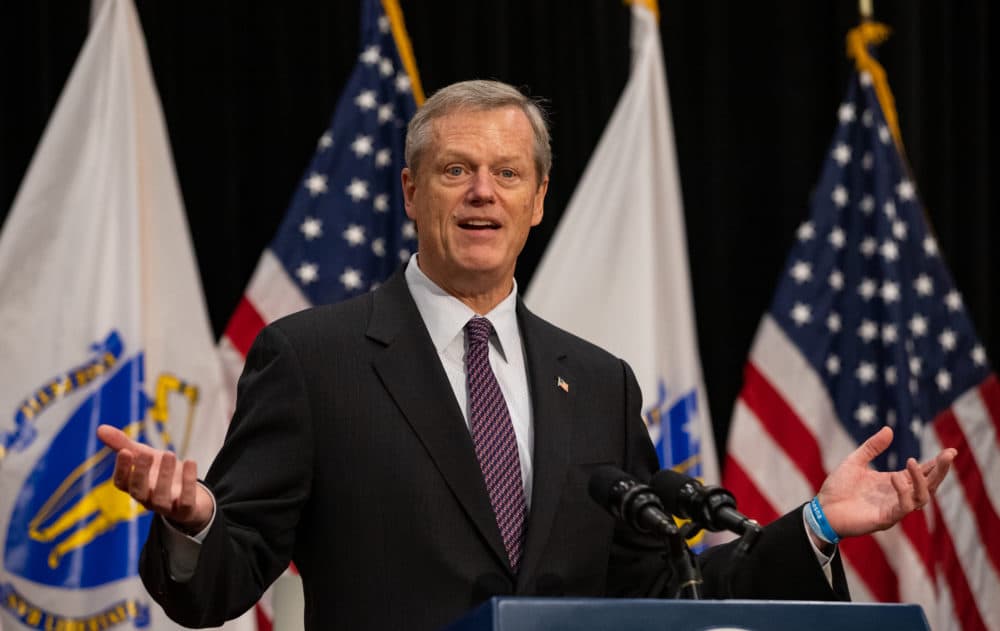 Gov. Charlie Baker is warning Massachusetts residents that he'll slash the number of people allowed to gather in house parties, backyard barbecues and other private social gatherings if virus cases continue to trend upward.
The state is investigating at least eight new clusters of the virus, many of them linked to large social gatherings where people did not follow virus safety rules like wearing face masks, the Republican governor said Friday.
Among the recent "troubling clusters" of the virus are a lifeguard party in Falmouth, a high school graduation party in Chelmsford, large house parties in Chatham and Wrentham, and an unauthorized football camp in Weymouth, according to Baker. A 90-person prom party in Cohasset is also being investigated, he said.
He said the gatherings, many of which have been organized and attended by adults, are a "recipe for disaster" and need to stop if the state wants to continue to reopen its battered economy.
"The ask is relatively small," Baker said. "Wear your masks, respect the virus and don't do these large gatherings that can be superspreader events."
Massachusetts regulations currently limit social gatherings to no more than 25 people indoors and 100 people outdoors.
Rhode Island Gov. Gina Raimondo earlier this week reduced the size of social gatherings from 25 people to 15 people, after the state saw a similar rise in virus cases tied to parties.