Bruins' Goalie Tuukka Rask Opts Out Of Stanley Cup Playoffs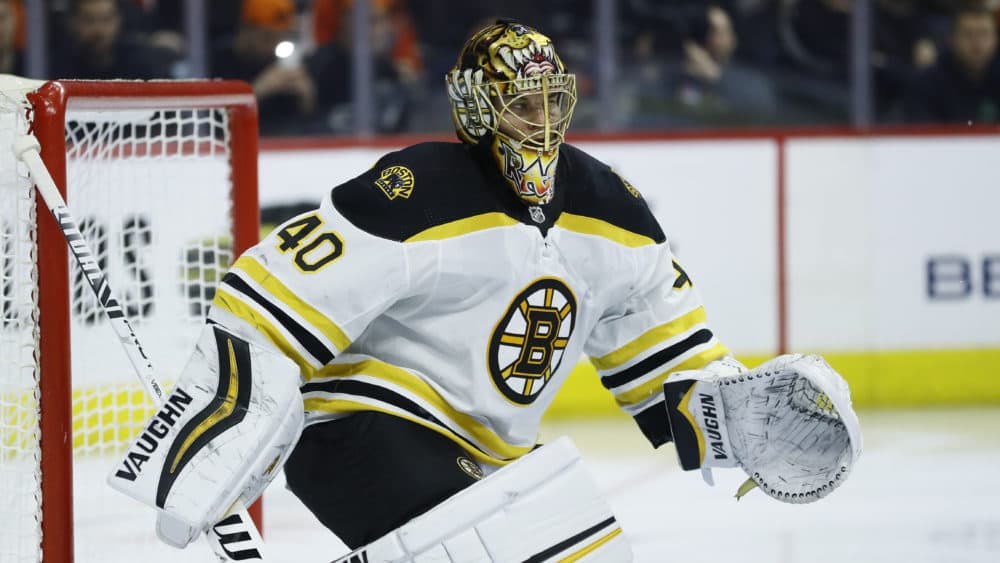 Boston Bruins goalie Tuukka Rask announced that he will not be returning to the ice for the Stanley Cup Playoffs. The announcement came about 90 minutes before the Game 3 puck drop against the Carolina Hurricanes.
"I want to be with my teammates competing, but at this moment there are things more important than hockey in my life, and that is being with my family," said Rask in a statement. "I want to thank the Bruins and my teammates for their support and wish them success."
The opt-out comes on the heels of a Game 2 loss to the Hurricanes. The best-of-seven games series is tied 1-1.
The NHL season returned to play under a "bubble format" in efforts to prevent the spread of the coronavirus. Toronto and Edmonton have been the two host cities for the games.
Rask — a Vezina Trophy finalist — made comments after the team's loss on Thursday night, stating he the games didn't feel like the playoffs and that he wasn't stressing about results.
"To be honest with you, it doesn't feel like playoff hockey out there," he said. "There's no fans, so it's kind of like an exhibition game... It's definitely not playoff atmosphere out there."
Don Sweeney, the Bruins general manager, spoke during a press conference shortly after the announcement was made.
"This has been a difficult decision for Tuukka," said Sweeney. "But the Boston Bruins are in full support of why he made this decision."
"We knew this would be a mental challenge, especially players with families," Sweeney said. "In Tuukka's case he has a newborn at home along with two other young girls, and he just felt that he needed to be home with them at this particular time."
The Bruins square off against the Hurricanes at 12:00 p.m. without number 40 on the ice. The spotlight will now shine on Bruins' back-up goalie, Jaroslav Halak, as the team heads into the rest of the postseason.
Derek J. Anderson Freelance Digital Producer
Derek J. Anderson is a freelancer digital producer.