Brockton Soldier Elder Fernandes, Who Reported Sexual Abuse, Is Missing From Fort Hood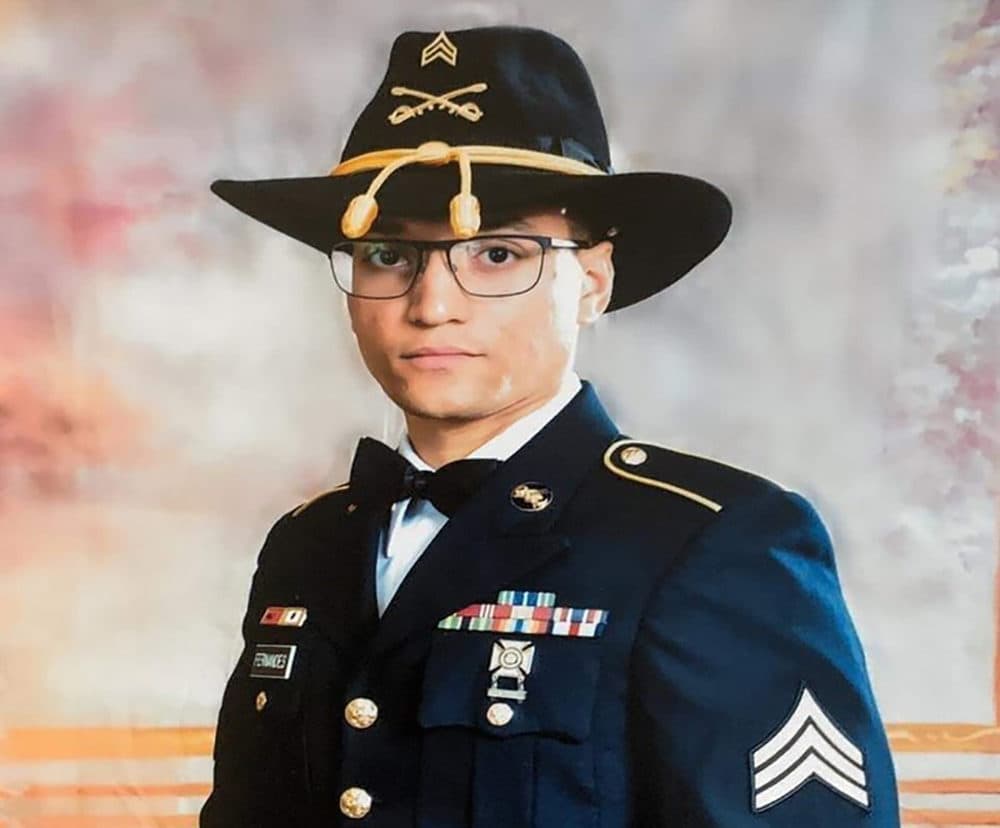 This article is more than 2 years old.
Editor's Note: This story contains details that may be upsetting to some readers.
A soldier who has gone missing from Fort Hood in Central Texas has been involved in an open investigation of abusive sexual contact, officials said.
Sgt. Elder Fernandes, 23, was reported missing on Wednesday. Police from Killeen, Texas, said he hasn't been seen since Monday when his staff sergeant dropped him off at home.
"The unit sexual assault response coordinator has been working closely with Sgt. Fernandes, ensuring he was aware of all his reporting, care, and victim advocacy options," Fort Hood public affairs officer Lt. Col. Chris Brautigam said in a statement. Brautigam also stated that Fernandes had been transferred to another unit "to ensure he received the proper care and ensure there were no opportunities for reprisals."
The man's family and the U.S. Army are asking for the public's help in finding the missing soldier.
Fernandes grew up in Brockton. His family in Massachusetts is frightened for him, The Boston Globe reported.
"The entire family's trying to find out where he is," his aunt Isabel Fernandes told The Boston Globe. "We all love him, we miss him, and we need him home with us."
Mass. officials are also mobilizing around Fernandes' search — both Sen. Ed Markey and Rep. Liz Miranda tweeted about his disappearance.
Fernandes is the third solider from Fort Hood to go missing in the past year. Vanessa Guillen's body was found in July after her disappearance in April. A fellow soldier killed himself after being confronted by police the day 20-year-old Guillen's remains were found, officials said. A 22-year-old civilian woman is charged with helping that soldier dispose of Guillen's body.
Guillen's family has said she was sexually harassed by the soldier suspected of killing her, but the Army has said there is no evidence to support that. There is an ongoing investigation.
Pfc. Gregory Morales, 24, was reported missing in August 2019, and his remains were found in June. Killeen police and Army officials are still investigating his death and foul play is suspected.
"I don't know where [Elder Fernandes] is at right now. I don't know what he's feeling, I don't know if he's hurt. I don't know what's going on. I just know he's a good kid. He would never disappear and not tell his family where he is at," Ailina Fernandes, the soldier's mother, told KXXV.
With additional reporting from the WBUR Newsroom
Resources: You can reach the National Sexual Assault Hotline at 800-656-HOPE (4673). You can also visit online.rainn.org to receive support via confidential online chat.