Justice Brief Flags Concerns With Mass. Mail-Vote Lawsuit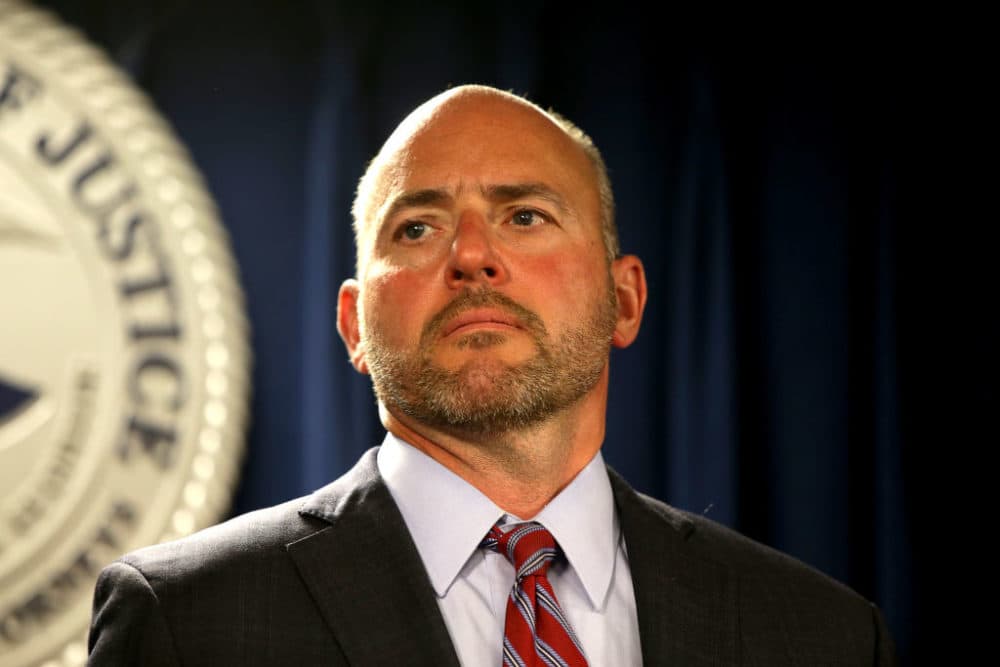 Concerned about "the real possibility of disenfranchising military and overseas voters," the U.S. Department of Justice has flagged its interest in a lawsuit before the Massachusetts Supreme Judicial Court seeking a 10-day extension in the period for counting mail-in primary election ballots.
The office of U.S. Attorney for Massachusetts Andrew Lelling filed a brief Monday in the lawsuit brought by Congressional candidate Becky Grossman asking the SJC to order Secretary of State William Galvin to direct local election officials to accept and count all mail-in ballots received by Sept. 11. The primary election is scheduled for Tuesday, Sept. 1.
The brief "does not take a position on whether the court should adjust the ballot receipt deadline, nor does it take a position on the merits of plaintiffs' claims," Lelling's office said, but instead "notes that any adjustment to the ballot receipt deadline should allow Massachusetts time to comply with [the Uniformed and Overseas Citizens Absentee Voting Act] to avoid the real possibility of disenfranchising military and overseas voters for the Nov. 3, 2020 election."
"We are committed to protecting the rights of Massachusetts men and women serving our country and our citizens living overseas, including ensuring that their votes are counted and so their voices heard," Lelling, who was appointed U.S. attorney by President Donald Trump, said.
The UOCAVA requires states to send absentee ballots to military and overseas voters who request them at least 45 days before any federal election. In this case, ballots for the Nov. 3 general election must be sent by Sept. 19, which would leave Galvin just more than a week to deal with potential calls for recounts and to finalize the general election ballot if the extension Grossman is seeking is granted.
During oral arguments in the case Monday, Assistant Attorney General Anne Sterman said the extension would create several challenges for Galvin's office and "would prevent the secretary from complying with the federal law requirement to send ballots to military and overseas voters by September 19, and would interfere with the ability to administer the general election."
Under current state law, this year's primary was supposed to be held on Sept. 15 but lawmakers have become accustomed to altering that date every two years to ensure that general election ballots make it to overseas voters on time, and to avoid conflicts with Jewish holidays. This year, those holidays fall after Sept. 15 and were not a factor in last year's date-setting machinations that resulted in the primary being moved up to Sept. 1 due to the law governing timely access to absentee ballots in federal elections for overseas voters.
A Sept. 15 primary would have left the state with little time to ready final ballots. "You cannot turn around a ballot in three days," Galvin told the News Service last year in response to an inquiry about when the 2020 state primaries would actually be held.