Voters Likely Picking 7 New Mass. House Members In State Primary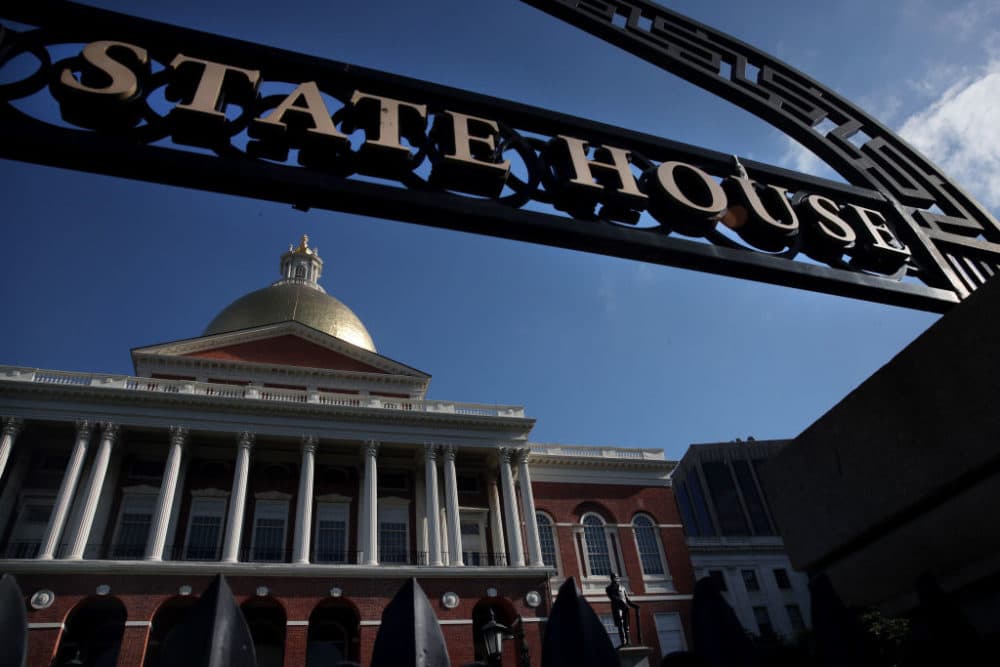 Massachusetts voters are likely to elect seven new members to the state House of Representatives in Tuesday's primary.
In seven districts where incumbent lawmakers are not seeking re-election, the only candidates on the ballot are Democrats, so barring the rare successful write-in campaign, the winners will effectively be decided in the primary election.
12th Suffolk District
In a tie for the most crowded legislative primary this cycle, three candidates are running for the 12th Suffolk District after a fourth dropped out.
Mattapan attorney Stephanie Everett will aim for a return to Beacon Hill, where she worked for Sen. Sonia Chang-Diaz and former Gov. Deval Patrick before leaving for her private practice.
One of her opponents, Jovan Lacet, is also an attorney and a former Boston Police Department officer, while the third, Brandy Flukey Oakley also comes from the field of law, where she worked as a public defender after spending years as a public school teacher.
Oakley leads in fundraising with more than $60,000 raised compared to Everett's $40,000 and Lacet's $24,000, and Oakley also has the backing of the Massachusetts Teachers Union, Sunrise Movement and other organizations.
A fourth candidate, Cameron Charbonnier, is on the ballot, but suspended his campaign in July. Charbonnier, a white man, reportedly said at the time that it is "not my moment" and that any of the other three candidates, who are Black, should instead represent a district that is roughly three-quarters people of color.
The district is currently represented by Dan Cullinane, who is not seeking re-election.
14th Suffolk District
Former Boston mayoral candidate Rob Consalvo is outpacing the other candidates running, counting more than $102,000 in donations with $32,700 spent. Consalvo, who lost in the 2013 preliminary election for the city's top spot, is running to succeed Rep. Angelo Scaccia.
Attorney Gretchen Van Ness, who counts endorsements from a range of sitting lawmakers, Progressive Massachusetts, and the Massachusetts Women's Political Caucus, also has a sizable fundraising base for the campaign, with $69,000 raised so far and $27,000 spent.
The third candidate in the race is Duckens Petit-Maitre, a law school student who has worked as an MBTA operator, a notary public, and a Boston constable. Petit-Maitre lags the other two in fundraising, with state records showing him raising $7,600 so far and committing to $11,600 in spending.
16th Suffolk District
It's a two-way race in this district currently represented by RoseLee Vincent of Revere.
Revere City Councilor Jessica Giannino is facing off against Joseph Gravellese, also of Revere, who has worked as an aide to Rep. Lori Ehrlich and Revere Mayor Brian Arrigo.
Giannino has more than doubled Gravellese's fundraising total with $85,000 raised compared to his $30,000, while Gravellese has the backing of Progressive Massachusetts.
8th Norfolk District
Two candidates are competing for the seat currently held by Rep. Louis Kafka.
Ted Philips of Sharon, one of the candidates, has worked as an aide to Kafka for 13 years, currently serving as staff director. Philips is aiming to succeed his boss, citing his work on legislation related to notifying police about license suspensions, ensuring insurance coverage for children with cleft palate and cleft lip, and more.
His opponent, Andrew Flowers of Walpole, is an economist and vice-chair of the Walpole Finance Committee. Flowers is running as a self-described progressive, writing on his campaign website that "Beacon Hill is stuck, spinning its wheels, when real action is needed."
The two are almost evenly split in campaign funding: Philips has raised about $50,000 and spent $21,500, while Flowers has raised $51,000 and spent $20,700.
5th Hampden District
Three hopefuls will face off for the seat that Rep. Aaron Vega is giving up.
Holyoke's Patrick Beaudry brings seven years of experience as public affairs manager for the Pioneer Valley Planning Commission and past experience as an aide for Sen. Sonia Chang-Diaz to the race.
Patricia Duffy, another Holyoke resident running for the seat, is a former publishing worker and labor leader who has received endorsements from the Massachusetts Teachers Association and other labor groups.
The third candidate in the race is Holyoke City Councilor David Bartley, whose father, also named David Bartley, served as House Speaker in the 1960s and 1970s.
27th Middlesex District
After unsuccessfully attempting to have her opponent tossed from the ballot, Catia Sharp will face off against Erika Uyterhoeven in a race between two Somerville Democrats.
Sharp coordinates the Smart Justice Initiatives at the Middlesex County Restoration Center Commission, and she previously worked in the governor's budget office.
Uyterhoeven, who describes herself as an antitrust economist and a Democratic Socialist, is a founder of the Act on Mass organization that has pushed progressive causes on Beacon Hill.
Sharp's campaign filed a formal objection with the State Ballot Law Commission alleging that Uyterhoeven had not lived in the district long enough to qualify for the office, but the commission ruled in June that the complainant did not show enough evidence and allowed Uyterhoeven's candidacy to stand.
This seat is currently represented by Rep. Denise Provost, who is not seeking re-election.
29th Middlesex District
Three candidates are on the ballot in the House district that Rep. Jonathan Hecht of Watertown represents.
Transportation consultant Steven Owens is running on a platform highlighting climate change, a statewide "transportation crisis" and affordable housing.
He faces longtime Watertown Town Council President Mark Sideris, who is hoping his decades of town-level experience are appealing to voters.
The third candidate in the race, David Ciccarelli, has not yet spent any money on the campaign, according to OCPF records.
All three candidates live in Watertown.