9 Books For Fall To Get You Through A Year Like No Other
It's hard to believe that it's been half a year since the pandemic upended our lives. We've undergone so many radical transformations of self this year, it feels as though we have lived several lifetimes in these six short months. We became expert bakers to distract ourselves from the inevitable phone call saying someone we loved was sick. The tragic murders of George Floyd, Breonna Taylor and the countless other Black Americans who lose their lives to police brutality every year cruelly reminded us that we are far from a "post-racial" society. And now, we're gearing up for an election that feels like the most divisive in history. Whether you're continuing the latest chapter of your lifelong education in anti-racism and systemic inequities, or you're looking for escapism from daily life, these nine titles will equip you to finish 2020 in one way or the other. Support Black-owned bookstores like Frugal Bookstore in Roxbury, and other local bookstores if you're financially able, to ensure that our neighbors make it to the other side of the pandemic too.
---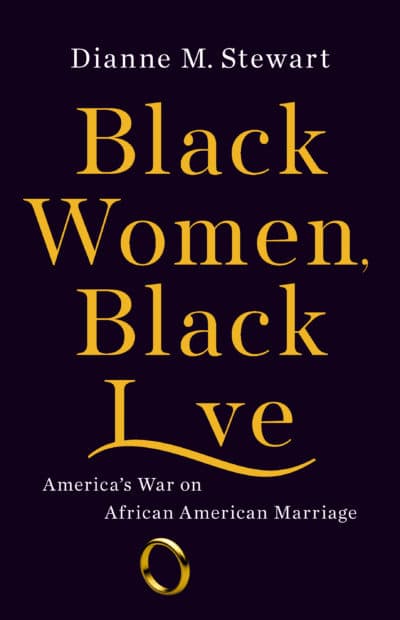 Dianne M. Stewart
Oct. 6
Jamaican-born, Connecticut-raised Dianne M. Stewart steadfastly examines over 400 years of laws, policies, customs, and history that have driven Black families apart. From the horrors of slavery and the violence of Reconstruction, to the injustices of the prison-industrial complex and the welfare system, "Black Women, Black Love" seeks to dismantle these oppressive forces and make way for love and healing.
---
 Heid E. Erdrich
Oct. 6
This collection of poetry overlaps personal and political concerns in Ojibwe wordplay. Despite colonial abuse, ecosystemic collapse, and witnessing the epidemic of missing and murdered Indigenous women, Erdrich's wit, heart, and tenacity shines through. The poet, educator, interdisciplinary artist, and independent visual arts curator was the visiting writer in residence at the Vermont Studio Center earlier this year. She is a member of the Ojibwe tribe, enrolled at Turtle Mountain.
---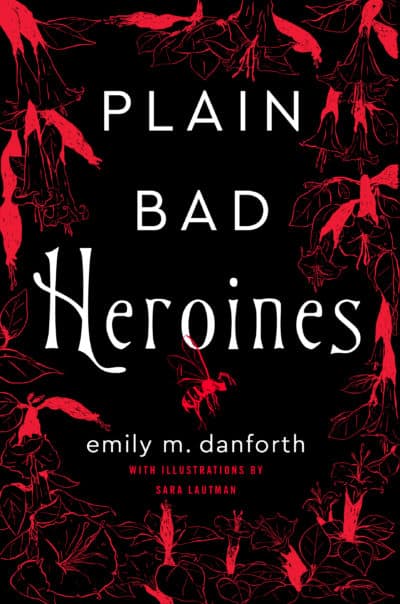 Emily M. Danforth, illus. by Sara Lautman
Oct. 20
In a New England boarding school for girls at the turn of the 20th century, two students obsessed with a writer's scandalous memoir are found dead, and their spirits are rumored to haunt the school even more than a hundred years later. When a film crew arrives to dramatize the macabre story, will history be doomed — I mean, cursed — to repeat itself? Author Emily Danforth lives in Rhode Island.
---
Alicia Garza
Oct. 20
Drawing from almost two decades of organizing, Alicia Garza (one of the co-creators of Black Lives Matter) shares her own story and her own lessons learned about the practicalities and effectiveness of modern organizing. This is a guide for the newest generation of change-makers fighting for a just world. Garza in an organizer, writer, public speaker, and special projects director of the National Domestic Workers Alliance.
---
Roxane Gay, Tracy Lynne Oliver, and illus. by Rebecca Kirby (graphic novel).
Oct. 27
Adapted from Roxanne Gay's 2013 short story, and reprinted in her 2017 collection "Difficult Women," this graphic novel expands upon the story where a tragic event permanently robs the world of sunlight. When one woman falls for a man whose father was responsible for the tragedy that befell the whole world, she's pressed to navigate love and family on top of the struggle for survival, yet finds hope in the darkness.
---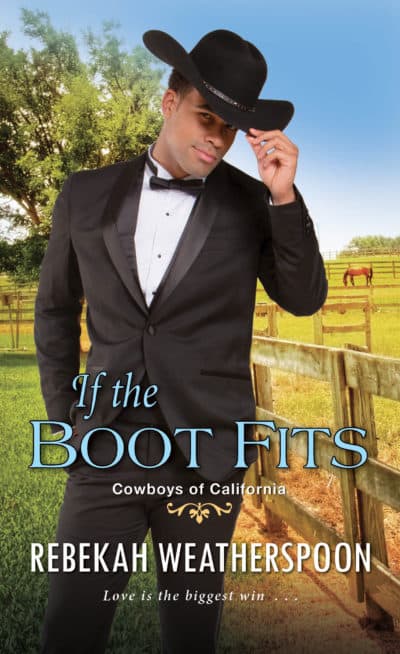 Rebekah Weatherspoon
Oct. 27
New Hampshire native Rebekah Weatherspoon invites readers to giddy up for a Cinderella retelling where Hollywood meets a Black-owned luxury dude ranch. When her cruel boss can't attend the Oscars, personal assistant Amanda Queen takes her place and meets Prince Charming — the man who was just named "Best Actor." After she accidentally disappears with his Oscar statue, will she find her own happily-ever-after Hollywood ending?
---
Susie Yang
Nov. 3
In this literary debut novel, Ivy spends her childhood outside the greater Boston area learning how to steal — with her grandmother's encouragement — only to get caught and sent to China by her mother. Ivy returns to Boston as an adult and captures the attention of the son of a wealthy political family, rekindling her teenage crush. But when her past comes back to haunt her, the facade of her new perfect life starts to crumble.
---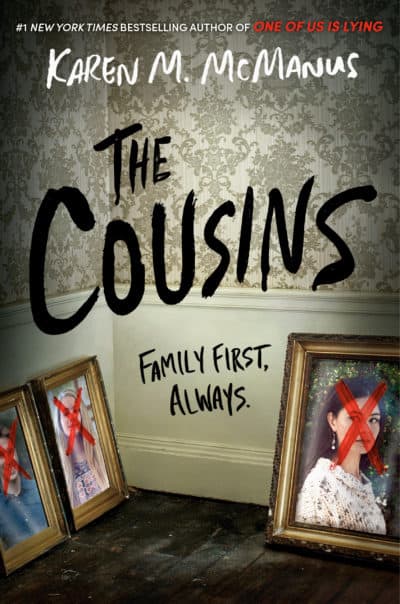 Karen McManus
Dec. 1
A conniving grandmother is also at the center of Karen McManus' latest thrilling mystery. Three cousins are invited to their estranged grandmother's island resort, only to discover this is not the long-awaited family reunion they envisioned. The dark secrets that drove their family apart will have you thankful that although McManus lives in Massachusetts, her settings are fictional.
---
Ijeoma Oluo
Dec. 1
From the author of the best-selling "So You Want to Talk About Race" comes a timely analysis of the last 150 years of American history that has reinforced, time and time again, the idea that white men inherently deserve power. Examining hot-button topics ranging from the post-Reconstruction South to NFL protests to the backlash against women in politics, Oluo shows how white male supremacy hurts everyone, and offers suggestions for how to move towards an anti-racist and anti-sexist world.