Patriots, Chiefs Game Rescheduled For Monday After Quarterback Cam Newton Tests Positive For Coronavirus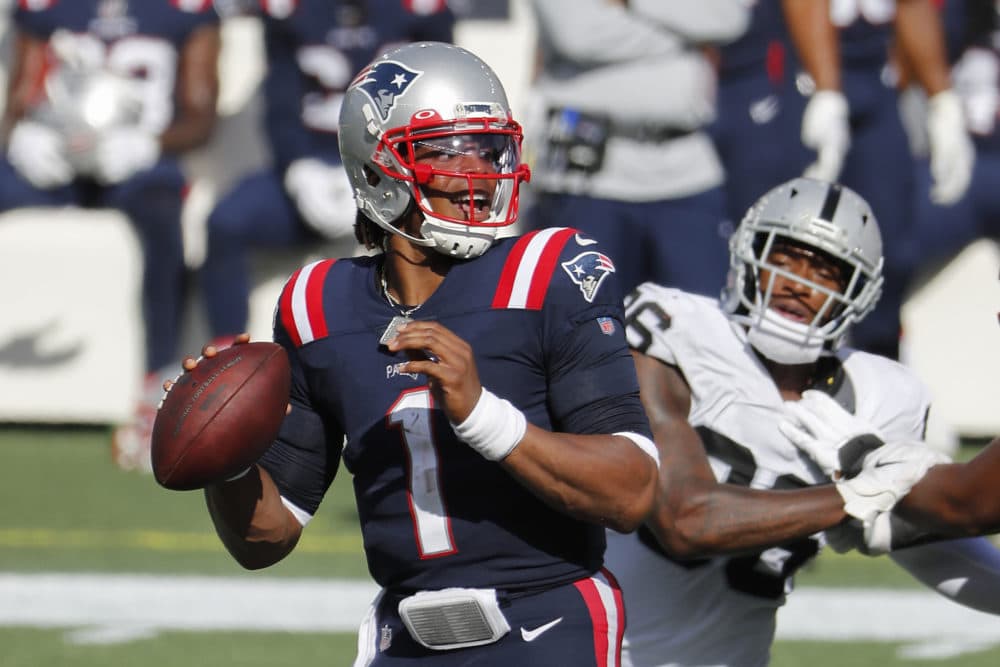 The Sunday showdown between the New England Patriots and the Kansas City Chiefs has been rescheduled for Monday at 7:05 p.m.
The 4:25 p.m. game on Sunday was postponed after Cam Newton, quarterback for the New England Patriots, tested positive for the coronavirus, according to ESPN's Adam Schefter.
The Patriots organization put out their own statement, but did not name Newton as the player that was positive for COVID-19.
"Late last night, we received notice that a Patriots player tested positive for COVID-19," the organization said in a statement. "The player immediately entered self-quarantine. Several additional players, coaches, and staff who have been in close contact with the player received point of care tests this morning and all were negative for COVID-19."
A player on the Kansas City Chiefs has also tested positive for the coronavirus, according to a statement released by the National Football League (NFL). As of Saturday afternoon, the NFL said the game would be rescheduled to Monday or Tuesday "after positive COVID-19 tests on both teams."
This news comes on the heels of the rescheduled Pittsburgh Steelers vs. Tennessee Titans game earlier this week. Thirteen Titans players and team personnel tested positive for the virus earlier this week. That matchup was rescheduled for Week 7 of the NFL season on October 25.
A statement released Sunday by the NFL stated that no other Patriots or Chiefs players tested positive after these results. Contact tracing efforts and "post-COVID exposure protocols" are now under way for both teams.
Elie Levine contributed reporting to this article. 
This article was originally published on October 03, 2020.
Derek J. Anderson Freelance Digital Producer
Derek J. Anderson is a freelancer digital producer.