Latino Voters' Turnout Could Be Critical In 2020 Election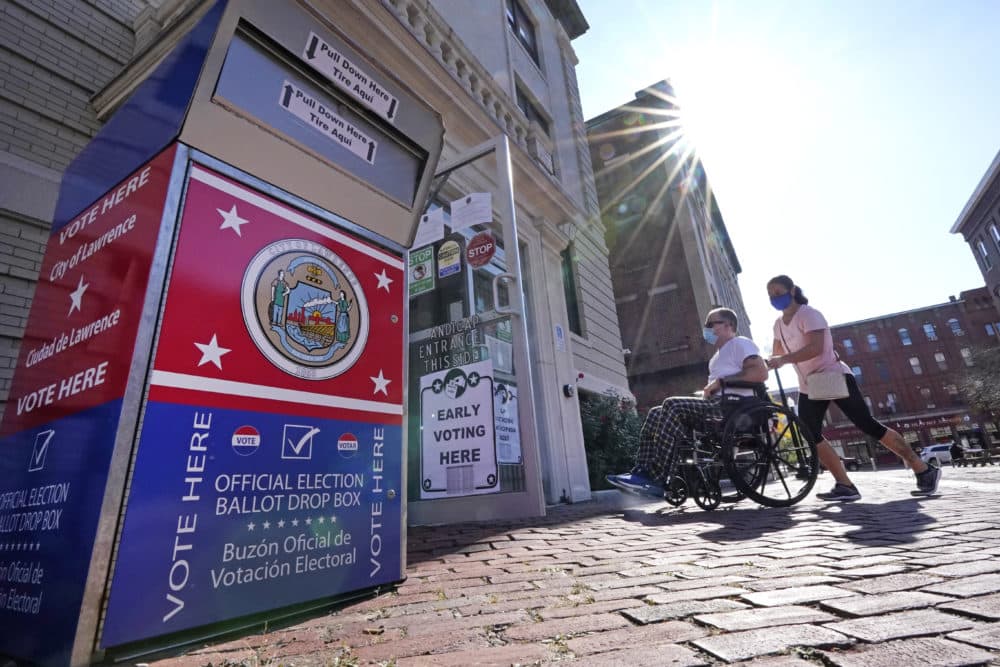 Haz click aquí para leerlo en Español en El Planeta Media.
The 2020 election marks the first time Latinos will make up the largest racial or ethnic minority in the electorate, with 32 million eligible voters in the country. This shift is particularly winsome to Democrats, who have traditionally benefited from the Latino vote.
But to make a strong impact, Latinos will have to vote in larger numbers than in previous elections.
The gap between Latino turnout and that of other groups is significant both in
Massachusetts and nationwide. In the last presidential election, Latino turnout lagged behind white turnout by 17 percentage points and Black turnout by 12 percentage points, according to Pew Research Center. And a new report from the Gastón Institute at UMass Boston found that though Latino turnout saw a spike in the 2018 midterms, it still trailed that of white voters by 16 percentage points and Black voters by 4.3 percentage points. (Asian voters had similar turnout to Latino voters in both elections.)
"Of course I will vote," said Gloria Almeida, a Colombian native who became an American citizen in August and requested a mail-in ballot. "It's more important than ever."
However, Almeida realizes not all of the Latinos around her share her perspective.
"We are not as unified in our identity as we should be," she said in Spanish.
Laura Garcia, an immigrant from Honduras, became a U.S. citizen 10 years ago. She lives in Lawrence and said she is not planning to vote on Nov. 3 because she feels disappointed about politics in this country.
"I don't see how any of the candidates are going to do anything different for the immigrant community," she said in Spanish.
What Pushes Or Prevents Latinos' Participation At The Polls
For political scientist and report co-author Luis Jimenez, what really predicts political participation is a shared sense of group identity that is under threat in some way — for instance, the risk of deportation.
"So if you think of yourself as Mexican or Cuban, and you look back to your country, usually you're less likely to vote," he said. "But if you think, 'Oh, I'm here now, and I am part of this larger group,' then you're more likely to vote."
Another factor contributing to the discrepancy in the Latino population's impact at the ballot box is that a considerable number of Latinos lack American citizenship, said Phillip Granberry, UMass Boston political science professor and co-author of the report.
But even among eligible Latino voters, turnout is consistently low. In Massachusetts, there are about 450,000 eligible Latino voters, according to Pew Research Center, but less than half of them vote.
Class-based factors, such as education level and income, may explain why some Americans vote less than others, said Jimenez. In Massachusetts, only 19% of working-age Latinos have a Bachelor's degree or higher, compared to 50% of non-Latinos, according to the latest Census figures.
Other factors that can play a role in voter turnout are the choices and challenges political campaigns face as they try to reach the Latino electorate. Instead of chasing after all voters, campaigns typically focus extra efforts on drawing out those most likely to show up, which reinforces existing patterns.
Lessons From 2018
In the 2018 midterm elections, however, an unusually high number of Latinos showed up at the polls, and turnout outpaced registration for the first time in years, according to the Gastón Institute report.
Jon Hillman is a researcher at Rivera Consulting, the political group that ran Rep. Ayanna Pressley's successful 2018 congressional campaign. He said that in order to reach Latinos, campaigns need strong grassroots strategies. He cited the example of the 2020 primaries in Massachusetts, which saw one of the biggest turnouts overall in decades.
"I think the numbers show that the kind of grassroots deep engagement that we're running in places like Chelsea and Springfield resulted in a different turnout," Hillman said.
However, things work differently for presidential campaigns, because candidates don't spend many resources in "safe states" like Massachusetts, which makes them even less likely to reach Latinos here.
Doug Chavez, an experienced political operative working on Latino engagement for Sen. Ed Markey's re-election campaign, said the state could make it easier for voters to participate.
"It should be same-day registration," Chavez said. "Election Day should be more than one day. I think it should be on a Saturday or Sunday, not in the middle of the work week. I think that puts a lot of working-class citizens at a disadvantage."
Ahead of this year's presidential election, the state did for the first time expand its early voting dates to include two weekends.
As the Latino population is projected to grow to more than 15% of the state's population by 2035, the Latino vote will become more significant in future elections.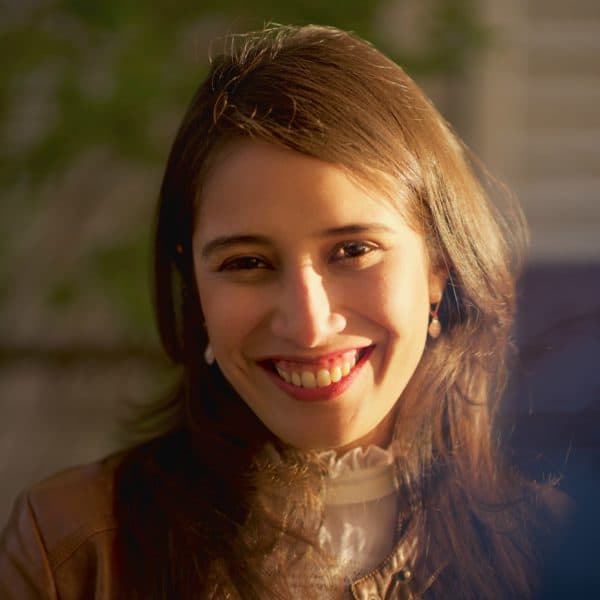 Tibisay Zea Cognoscenti contributor
Tibisay Zea is a Venezuelan journalist based in Boston.