Mass. Unemployment Filings On The Rise As National Claims Fall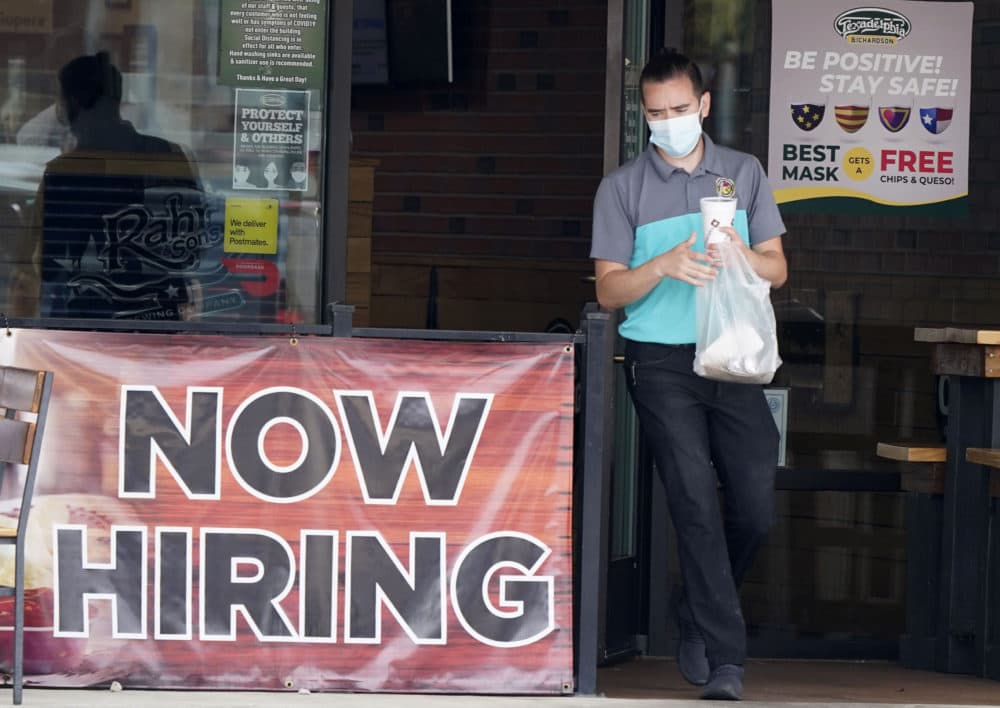 More than 59,000 Massachusetts residents filed first-time unemployment claims last week, according to U.S. Labor Department data. That's up slightly — by about 2,300 people — from the week prior.
The number includes both traditional filings and filings for part-time contractors and so-called gig workers.
More than 2.1 million workers in the state have applied for unemployment since March.
According to the Labor Department, for the week ending Oct. 17, Massachusetts had the highest number of first-time filers in the country.
That comes as the number of Americans seeking benefits fell slightly last week to 751,000, the lowest since March. The number is still historically high and indicates the viral pandemic is forcing many employers to cut jobs.
Nationally, applications for unemployment aid fell 40,000 from the previous week, the Labor Department said. They fell in 30 states, including big drops in California, Florida and Texas. Claims rose in Arizona, Illinois and Michigan.
Rising confirmed virus cases in nearly every state, along with a cutoff in federal aid, are threatening to weaken the economy in the coming months. As temperatures fall, restaurants and bars will likely serve fewer customers outdoors. And many consumers may increasingly stay home to avoid infection. Those trends could force employers to slash more jobs during the winter.
With reporting from WBUR's Dan Guzman and The Associated Press