N.H. Sen. Shaheen Wins Third Term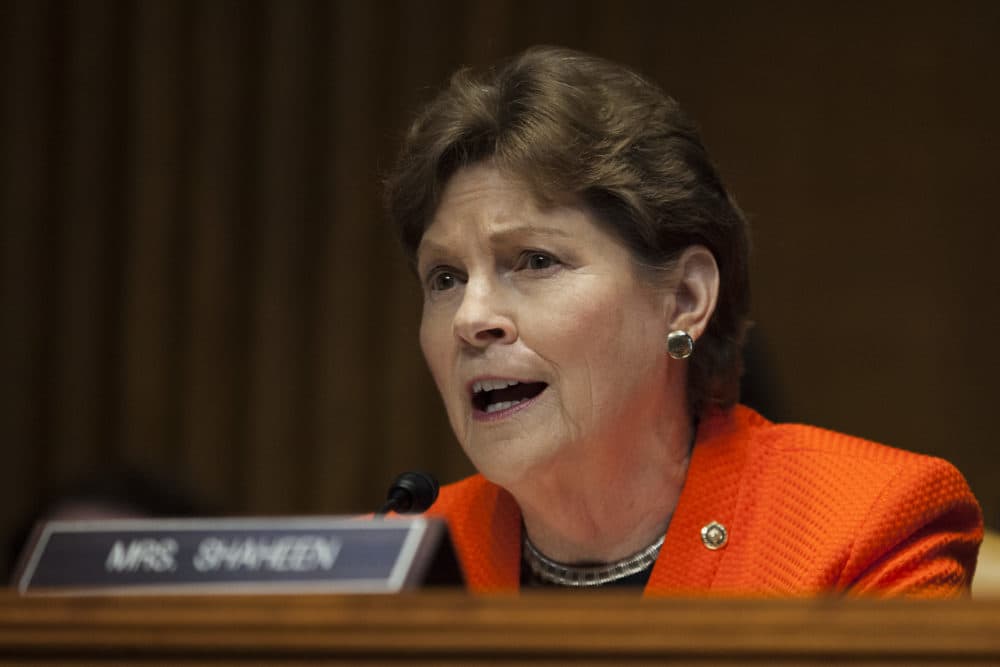 Sen. Jeanne Shaheen cruised to her third term Tuesday, beating Republican challenger Bryant "Corky" Messner in a race whose results were called just minutes after all polls closed.
The victory for Shaheen, who also served three terms as New Hampshire governor, solidifies her record as the state's most successful Democrat of the past 50 years.
This is the second election in a row in which Shaheen, New Hampshire's senior senator, defeated a Republican challenger who moved to the state, in large part, to run for political office. While Messner has owned a lake house in Wolfeboro for more than a dozen years, he only recently moved to New Hampshire from his full-time home in Colorado, casting his first votes in New Hampshire in 2018. Six years ago, Shaheen edged out Scott Brown, a former senator from Massachusetts who relocated to the New Hampshire Seacoast to challenge her.
Given that history, geography was a major theme of this year's campaign, with advertisements from Shaheen labeling her opponent 'Colorado Corky.' Messner meanwhile chided her as 'D.C. Shaheen' for spending 12 years in the US Senate.
Messner, a West Point graduate who went on to found a national law firm, pitched himself during the campaign as a political outsider and an independent voice who would better represent the needs of Granite Staters in Washington. Messner was born in Pennsylvania, eventually putting down roots in Denver after his military service. He first purchased a vacation house in Wolfeboro, on Lake Wentworth, in 2007.
Debates between the two candidates remained largely civil, despite their disagreement on issues ranging from the government's response to COVID-19 and subsequent stimulus packages, health care reform, and the nomination of Justice Amy Coney Barret to the Supreme Court.
On the issue of the coronavirus response, Shaheen worked to highlight her work launching the Paycheck Protection Program, or PPP, while Messner sought to criticize her for Congress's failure to push through a second round of stimulus money.
The two candidates also disagreed on the national debt, with Messner arguing for immediate cuts to discretionary spending. Shaheen countered that, given the uncertain state of the economy and potential long lasting impacts of the coronavirus, now wasn't the time to cut back on programs.
Shaheen, who is originally from Missouri, first entered New Hampshire politics in the 1970s, working on Jimmy Carter's first presidential campaign. She was elected to the state Senate in 1990, and won the first of her three terms as governor in 1996. To many New Hampshire Democrats, Shaheen has come to define an era in which the party can compete - and often win - in races up and down the ballot. Shaheen has for years presided over a party that largely reflects her approach to politics: pragmatic, occasionally cautious, and eager to win.
Along with becoming the first woman from New Hampshire to serve as governor, she became the state's first female senator in 2008.
Here's a glance at the rest of the Senate races: