Gordon Hayward Signs 4-Year, $120 Million Deal With Charlotte Hornets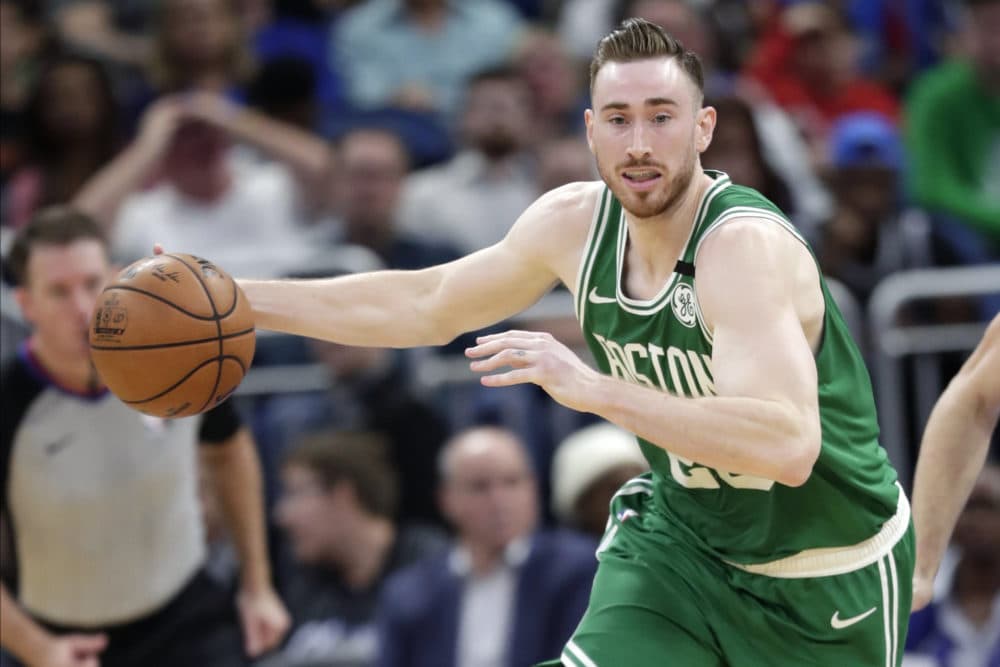 Gordon Hayward, who opted out of what would have been his fourth season with the Boston Celtics this week, has signed a four-year deal with the Charlotte Hornets, according to reports from ESPN.
ESPN's Adrian Wojnarowski reports that Hayward is leaving the Celtics for a four-year, $120 million deal. Hayward turned down his contract option for the 2020-21 season with the Celtics — which would have netted him just over $34 million — on Thursday, and became an unrestricted free agent.
Hayward had previously said he was looking to return home to Indiana to play for the Pacers, according to The Athletic's Shams Charania, and asked to be traded there.
The news of Hayward's signing comes on the heels of the announcement that the Boston Celtics traded Enes Kanter to the Portland Trailblazers.
Thirty-year-old Hayward played for the Boston Celtics for the past three seasons after signing a max salary deal. He suffered some injuries throughout his tenure on the team — most notably a serious leg injury in the beginning of his first game as a Celtic, causing him to miss the entirety of the 2017-18 NBA season.
Derek J. Anderson Freelance Digital Producer
Derek J. Anderson is a freelancer digital producer.