Built For And By The Community, New Racial Justice Grant Program Launches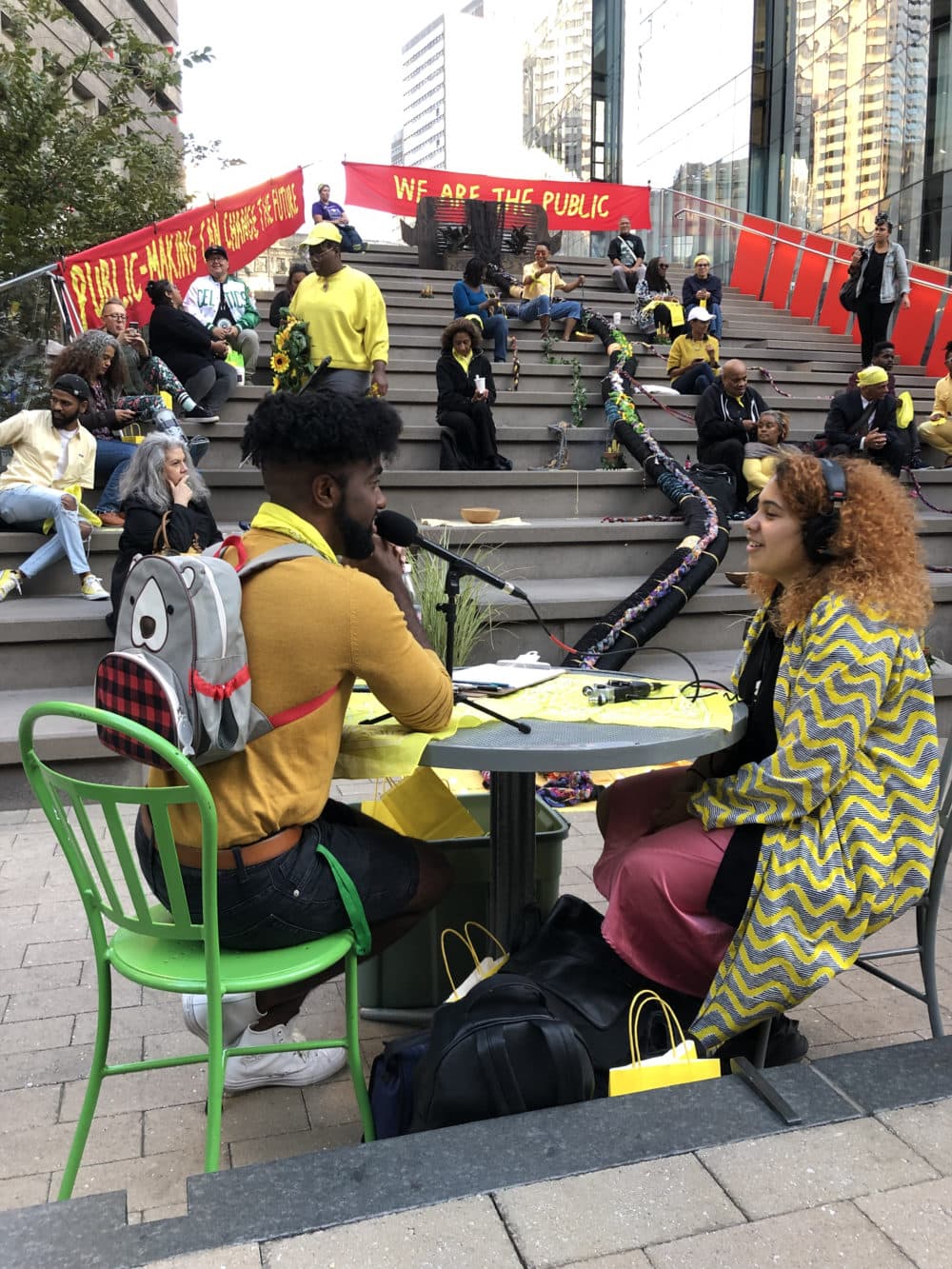 A new grant program is awarding $250,000 to 16 artists, sowing seedlings of funding, encouraging artists to imagine radically, and through their work, build toward a racially just society.
This three-year program is called "Radical Imagination for Racial Justice."
Several years in the making, this collaboration between the city of Boston and Mass College of Art and Design is funded by the Surdna Foundation, a nonprofit.
The partnership sought the community's input from the earliest stages. Over several months, an advisory group of local artists and cultural workers offered the Boston pilot program feedback to shape the application process.
A street team of young people also spread the word about the program which encouraged applicants ages 14 and up to apply. Every person involved, from those evaluating applications to the advisory panel and street team, were paid for their involvement.
By this summer, more than 300 people had applied, said chief of arts and culture for the City of Boston Kara Elliott-Ortega.
"It's definitely one of my hopes that this can be a demonstration for grant-making in philanthropy," said Elliott-Ortega. More broadly, she sees this as an investment in Boston and artists of color, and a way to think differently about how they as public institutions can interact and steward funding.
Part of their mission was to create an application process as equitable and community-driven as possible. Applicants could choose to submit their responses to a series of questions in writing or via video. RIRJ program organizers held office hours to answer questions and discuss pitches. They ask applicants to allocate a minimum of 20 percent of their project's budget to their own well-being and needs. This could be put towards rent, doctor's appointments, or whatever the recipients decided to use it for.
"You can't be imaginative, you can't be radically imaginative if you can't take care of yourself, if you can't sustain yourself," Elliott-Ortega continued "How can we expect people to enter into that work without supporting that piece of it?"
This effort comes at a crucial time. Last month, Mass Cultural Council reported that cultural organizations around the Commonwealth suffered a staggering $483,519,270 in lost revenue since March, while working creatives have lost $20,138,858 in personal income. The first cohort will begin orientation this month.
"We want to bring access to resources and support to members of the cohort for those who want and need it," said Ceci Méndez-Ortiz, executive director of the Center for Art and Community Partnerships (CACP) at MassArt.
In a year of such loss where so many simply tried to survive, the goal was to amplify and uplift the work of marginalized communities across the board.
The largest grants, worth an estimated $40,000, were awarded to six artists, while ten other artists received $1,000 grants. Bashezo, co-founder of the Unbound Bodies, a queer, trans, Black, indigenous, people of color creative collective, was among those six selected for their planned installation called "Roots and Futures We Are The Ones We've Been Waiting For."
Their concept seeks to pay homage to, in their words, the "brilliance, magic, and wisdom" of black, indigenous elders of color and trans and non-binary black folks by building "Living altars."
"I've been dreaming of this project for a while and I was really excited when I got a reminder for this grant, because honestly, I saw it and it fell out of my head given what the world was like at that time," Bashezo said. "The first iteration really was me going back to my collective members to be like, 'I have this idea. What's our capacity like? Where are we feeling about the possibility of this? And do folks want to want to try it."
It's also a way to take back a narrative often drowned out by headlines of violence against QTPOC, particularly trans women of color. Rather than lighting candles, sharing hashtags and putting up images of a person following their death, the core of this is to symbolically and literally give people their roses while they're living. Candles will be lit to honor this person's joy, worth, and dignity.
"I want to know people in my community before something tragic happens," they said. "And perhaps then we are more connected in a way that could circumvent some of that violence...to create these like these spectacle, these alters, these really vibrant, vivacious, moments for people to feel supported and to have a community of folks supporting them in their artistic vision of how they want to be seen or revered."
Their plan is to create a book with images of the altar that will also include stories, recipes, music, desires, dreams and memories. Eventually, Bashezo hopes to be able to share a meal in community with the altars as installations and the opportunity for people to gather and perform.
Another $40,000 grantee, Fabiola Mendez, is a cuatro player from Puerto Rico.  Her project, "Negrura," which means "blackness" in Spanish, will explore her own identity as she delves into conversations around race with others.
She intends to produce an audio visual project with a team of people that will consist of six episodes where they talk to the Latinx community, specifically in Boston's Latin Quarter. She plans to talk ask Afro-Latinx people to share and talk about their lives.
"As a Latina myself, talking about race is not something that we feel comfortable with," she said. "There are so many traumas that we have as a society and sometimes people just want to identify as Latinx folks and not as Black."
Mendez plans to work with a local organization, Hyde Square Task Force, and have community members participate in the process of making this project. She hopes to share the finished work online as well as hold outdoor screenings. The equipment and cameras purchased for this project will be donated to the community.
"I will be writing the music, but the people that are going to be manning the camera, writing the scripts, and doing the screen writing are going to be members of the community alongside some experienced folks that are going to train them," she said. "I don't want to be a colonizer. I don't live in this community. [But] I am part of the community as a Latina person myself. I want to include all of you in telling your stories."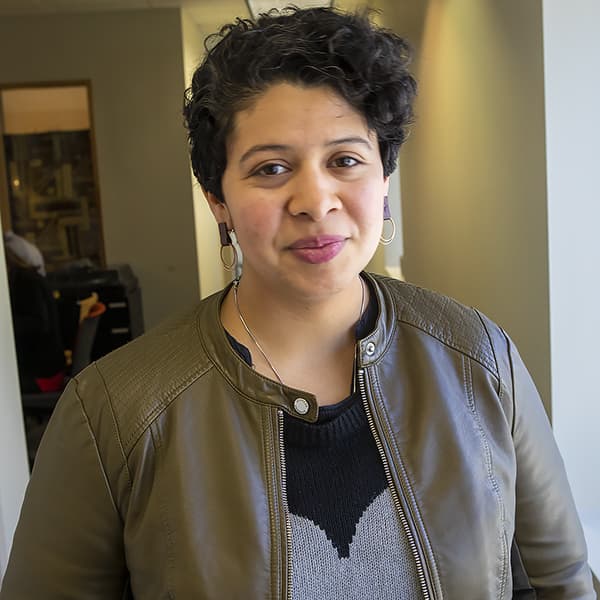 Cristela Guerra Reporter
Cristela Guerra is an arts and culture reporter for WBUR.