'Tis The Season For Streaming: 7 Local Productions Go Virtual To Celebrate The Holidays
Local arts organizations have gotten creative with their programming this year — from Zoom operas to whole plays shot on cellphones. During this drastically different holiday season when we're figuring out how to safely connect and get in the spirit, the performing arts can help bring a sense of comfort during an unusual time. Check out these seven arts productions that are spreading the holiday spirit and goodwill toward humankind, one stream at a time.
Streaming through Jan. 3
A wildly different holiday season calls for a daring new adaptation of the beloved Charles Dickens play "A Christmas Carol." Tony Award-winning performer Jefferson Mays tackles over 50 roles for this one-man production, which leans into the tale's visceral and ghost-filled elements for a more haunting telling that skips the sweetness found in most theatrical takes. The new staging for this production incorporates both prerecorded and live performances to mesh the worlds of film and theater. It was filmed at the New York theater United Palace (sans audience), and at least $20 of each ticket purchased supports the Huntington.
---
Mikko Nissinen's 'The Nutcracker'
Boston Ballet
Streaming online; airing Dec. 12 on NECN and Dec. 25 on Telemundo and NBC10 Boston
Consider this glitzy version of "The Nutcracker" as a way to time-travel back to a small town in Germany in the 1820s and — since the performance was filmed in Nov. 2019 — a simpler pre-COVID time. As part of the Boston Ballet's virtual season, this free stream is a collaboration with NBC10 Boston and abridged for an hour-long time slot, a perfect introduction to the work for the little ones with a short attention span. Consider this a sweet sampling of the iconic ballet, and then head online for extended scenes, behind-the-curtain clips, and recipes for sweet treats like eggnog cookies to make with the family.
---
Streaming now
For those looking to get into the spirit of the Yuletide of yesteryear, Boston Baroque's streaming of Handel's "Messiah" features operatic performances and instruments such as the harpsichord that harken back to the work's first performance in Dublin in 1742. This free stream is a collection of Boston Baroque live performances, ranging from 2014 to 2019, at New England Conservatory's Jordan Hall. From bass-baritone Dashon Burton's rich rendition of "The Trumpet Shall Sound" featuring Robinson Pyle on the baroque trumpet to Amanda Forsythe's nimble soprano trills during "Rejoice greatly, O daughter of Zion," the stream makes for classic(al) holiday entertainment.
---
Streaming Dec. 17-Jan. 10
As much as a lack of in-person holiday gatherings this year might make us want to scowl "humbug," Providence's Trinity Rep showcases the spirit of the season with their 43rd annual production of "A Christmas Carol." But since 2020 is not without its shakeups, Trinity Rep's take is an all-new multimedia production, which you can stream for free. The titanic undertaking — with video segments, animation, and scenes filmed by actors in their own homes thanks to costumes and camera equipment shipped around the country — captures both Scrooge's unlikely growth and our own worldwide journey to find connection in a physically distanced time.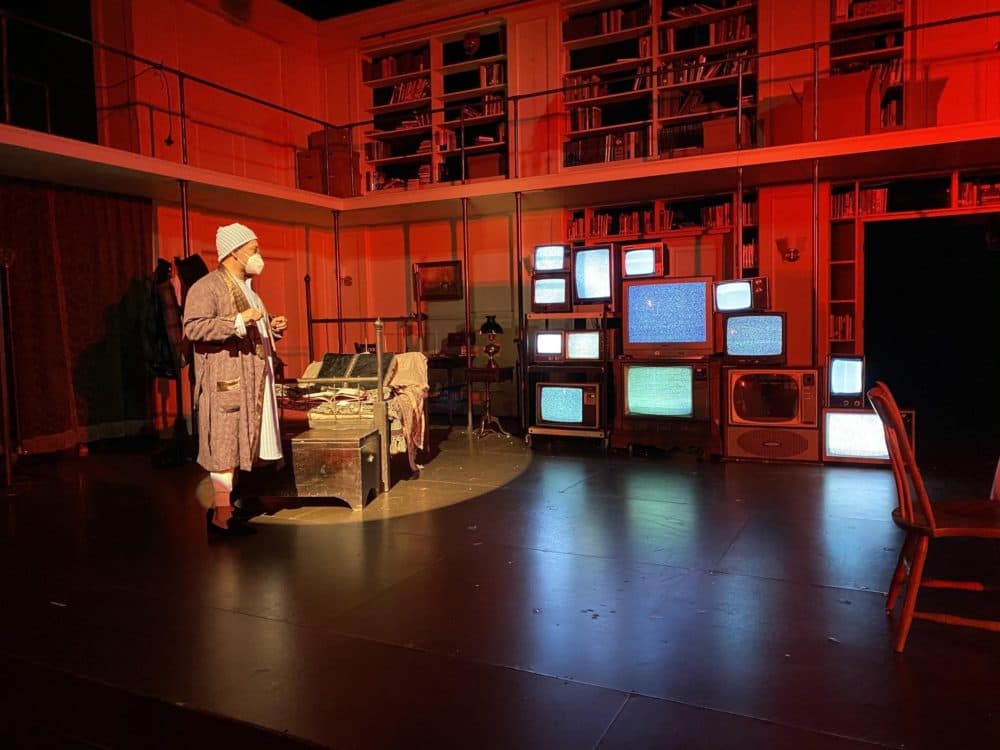 ---
Streaming Dec. 17, 8 p.m.
Mariachi singer Verónica Robles transports audiences from a blustery Boston winter to the warmer climes of Mexico during this free live concert. Let her expressive, passionate voice delight as she shares favorite Spanish carols and stories about the Christmas culture of Mexico and the nation's month-long celebration of faith, feasts and performances. The Latin icon has delighted Boston, New England and beyond for 20 years since her arrival in the Bay State from Mexico. She is also the founder of Boston's first all-female mariachi group and the Veronica Robles Cultural Center in East Boston, which supports economic and social action as well as Latin American cultural programs.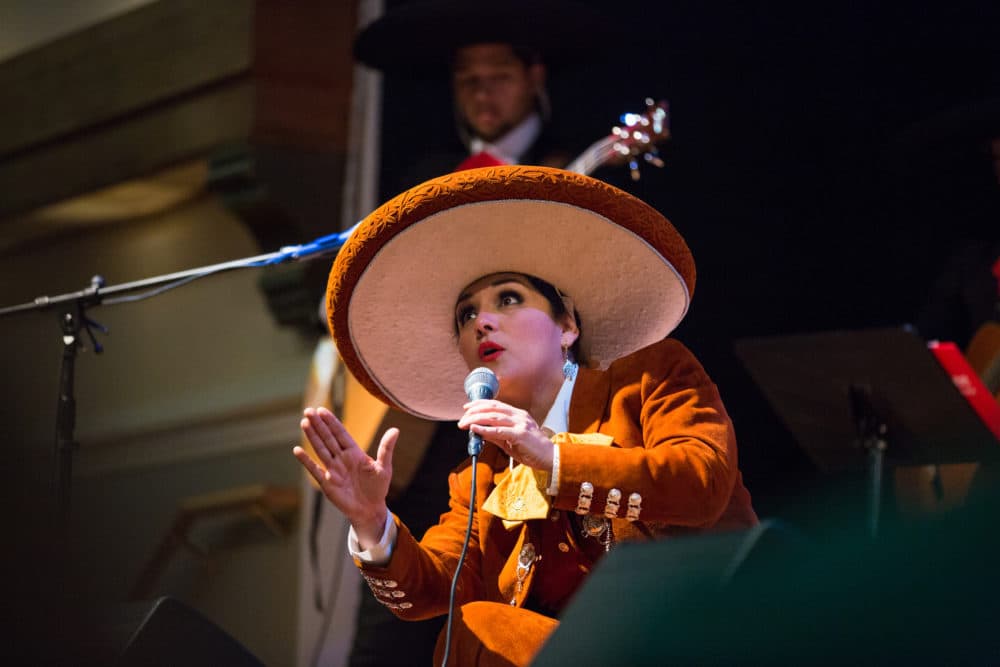 ---
'Black Nativity'
National Center of Afro-American Artists
Premieres Dec. 18, streaming begins Dec. 19
"Black Nativity" — a celebration of the nativity story written by Langston Hughes and showcasing soaring gospel music and dance — is honoring its 50th anniversary in Boston this year, but things are looking different. The celebration from Boston's Black community kicks off with a virtual gala with a reception and auction to support the National Center of Afro-American Artists. Following the hour-long gala on Dec. 18, catch the premiere of "Black Nativity: 50 Years of Triumph and Transition," a look back on the impact of Hughes's iconic work, plus celebrations of local arts visionaries like Elma Lewis, John Andrew Ross and the current Black Nativity production family.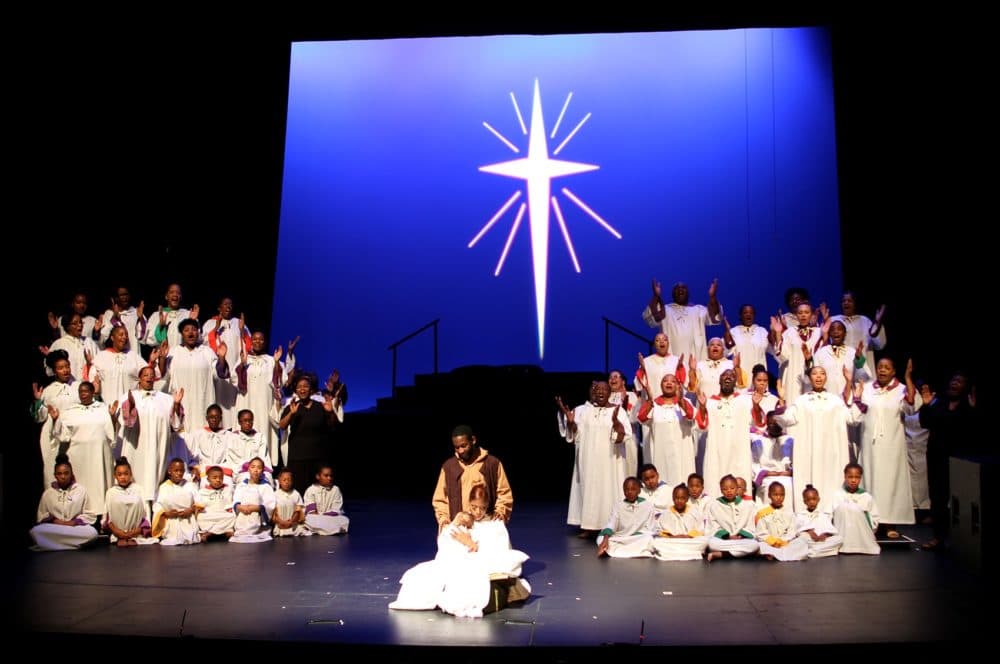 ---
Streaming Dec. 20, 4 p.m.
Cozy up with the little sugarplums for this free, family-friendly, livestreamed celebration of music, dance and holiday cheer. Cambridge Symphony Orchestra delights with seasonal favorites and the musicians are joined by special guests including City Ballet of Boston dancers for a version of Tchaikovsky's "The Nutcracker" and members of the UMass Lowell university choir and chamber singers for a rendition of a piece from "Into the Woods." Expect appearances from Santa, a celebration of Hanukkah, and other season's greetings.