First Case Of New COVID Variant Confirmed In Mass.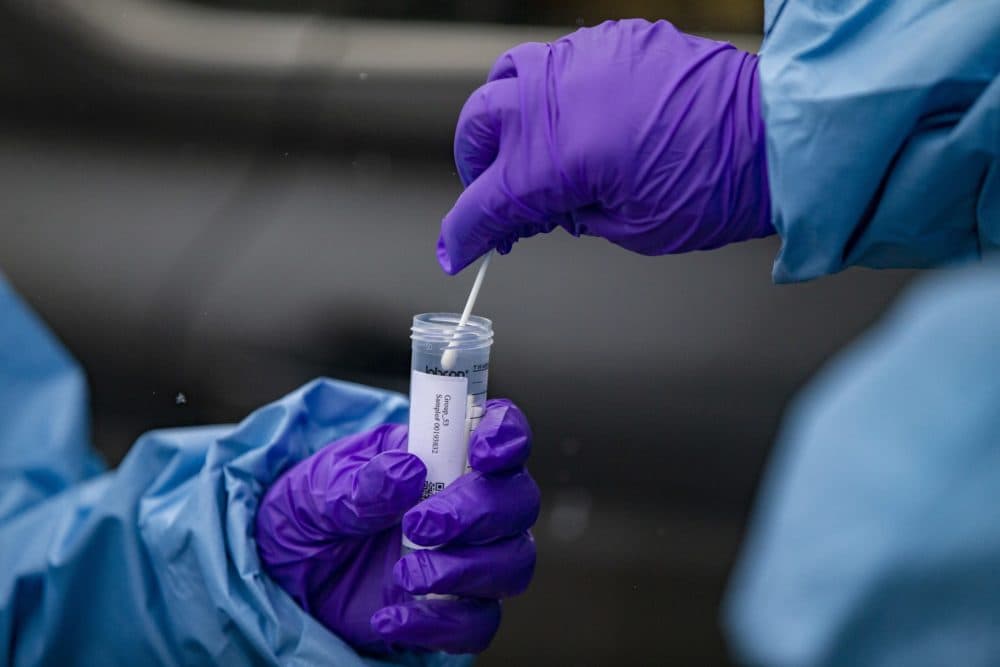 This article is more than 1 year old.
A Boston woman in her 20s has the first confirmed case of a new variant of COVID-19 in Massachusetts, state officials said on Sunday.
The variant was initially discovered in the United Kingdom and is also known as B.1.1.7.
The Boston woman had traveled to the United Kingdom and became ill the day after she returned early this month, according to a statement from the Massachusetts Department of Public Health. A genetic sample was sent to an out-of-state lab in accordance with the CDC's plans to track the new variant in the country, and Mass. DPH was informed last night about the results.
The new variant is thought to be much more contagious than any other strain or variant of COVID studied so far. Some studies suggest it could increase transmissibility by about 50%.
While scientists at the moment do not believe the variant makes people sicker, the CDC warned on Friday that without new precautions, the variant could become the predominant strain of the virus by March and lead to an additional surge in infections and hospitalizations.