Murder Charges Filed Against Man Police Say Hurled Racist Slur Before Running Over A Man
The man who allegedly struck and killed Henry Tapia in Belmont last week is now facing a murder charge.
On Monday, 54-year-old Dean Kapsalis, of Hudson, was arraigned on new charges, virtually, in Cambridge District Court. Middlesex District Attorney Marian Ryan and Belmont police chief James McIsaac confirmed that the defendant is facing charges of murder and leaving the scene causing death.
Earlier, Kapsalis was initially charged with a civil rights violation causing injury, assault and battery with a dangerous weapon causing serious bodily injury, and leaving the scene of a crash.
Police say Kapsalis ran over Tapia with his truck after the two got into an argument in which Kapsalis, who is white, shouted racist slurs at Tapia, who was Black and Latino.
The community held a vigil last week in Belmont for Tapia, who leaves behind a partner and three children.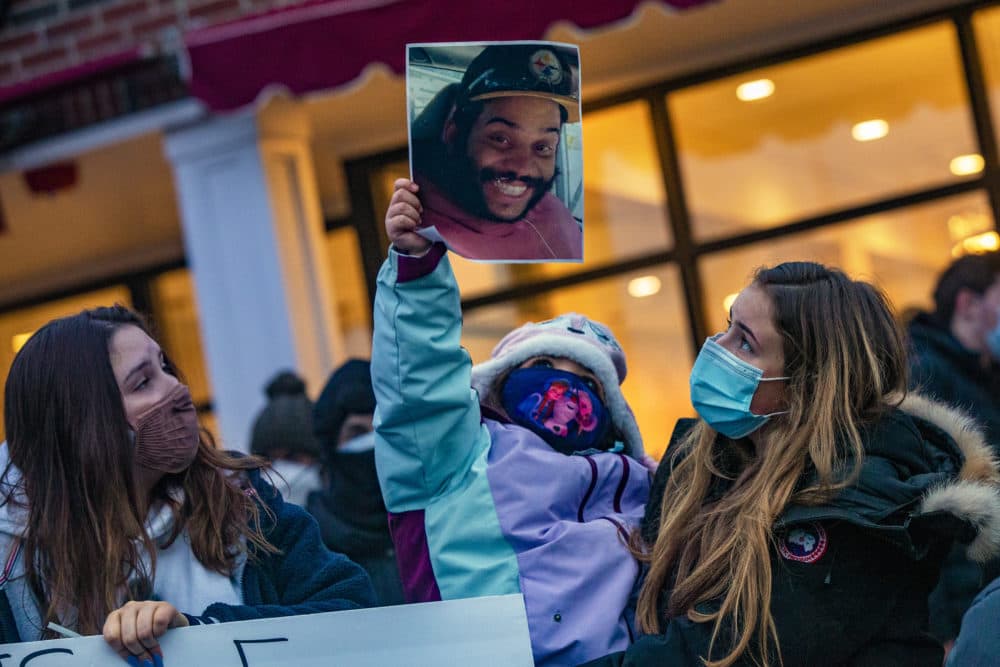 Judge Ina Howard-Hogan ordered Kapsalis be held without bail and have no contact with the victim's family or any witnesses.
Kapsalis is due in court again on March 1.