Here's How Much Snow To Expect As Nor'Easter Moves Through Region
Resume
Snow has broken out across much of the region, with rain along the immediate coastline as well as Cape Cod.
The rain-snow line has pushed inland somewhat and this means the immediate coastline will not see the heavy amounts that inland areas will.
The snow will be heaviest where it is snowing from around 4 p.m. through midnight. At times the snow may come down at a rate of 2 inches per hour lowering visibility and making travel very difficult.
By the time the snowstorm wraps up Tuesday, most of Massachusetts will see accumulation, with over a foot in the western part of the state and anywhere from 2 to 9 inches of snow in the Boston area.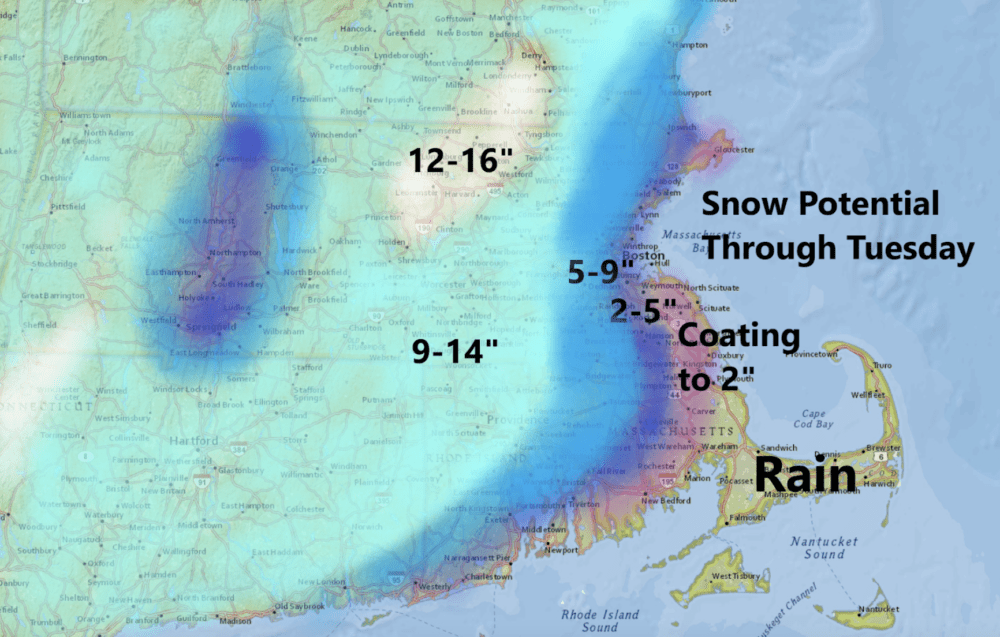 Gov. Charlie Baker urged residents to stay home and off the roads Monday evening and Tuesday morning as the storm is at its worse. "It's going to be a different storm depending where you live," he also cautioned, noting that western Massachusetts will see a large amount of lighter snow, while eastern and southern Massachusetts will receive less snow, but it will be heavy and wet.
Baker doesn't expect problems with the MBTA, saying many issues the transit system had during snow storms in 2015 have been fixed. The MBTA plans to run a normal schedule throughout the storm, but check its website in case changes are made to your route.
Boston Mayor Marty Walsh declared a snow emergency in the city that begins at noon Monday. Boston Public Schools will close its buildings both Monday and Tuesday. BPS students will attend classes remotely.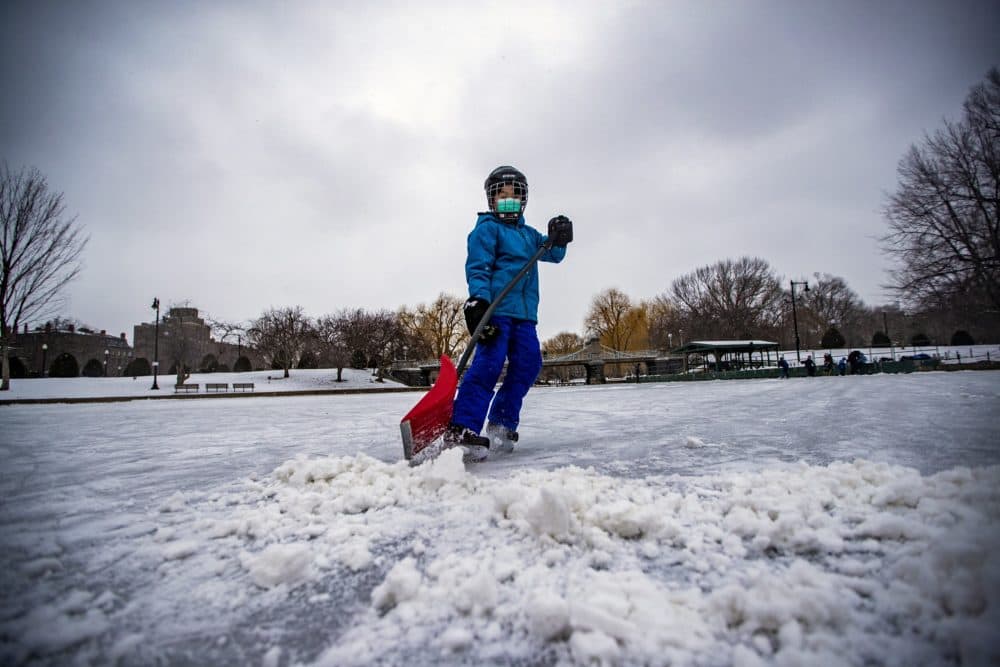 The second phase of Massachusetts' coronavirus vaccine rollout starts Monday, and has a few schedule changes due to the storm.
The Reggie Lewis Center in Roxbury, a new mass vaccination site for residents age 75 and over, will not open because of the storm, the Boston Public Health Commission announced. Appointments scheduled for Monday will automatically be rescheduled for Feb. 8, the agency said in a tweet.
The Fenway Park vaccination site opened an hour early and those with appointments were asked to show up early. The Gillette Stadium site opened for the morning, but those with appointments after 3 p.m. will receive an email to reschedule for later this week.
As for the storm, winds are going to be gusty and could cause some scattered power outages throughout the region. The places where snow is the heaviest and wettest are the most likely places to see power problems.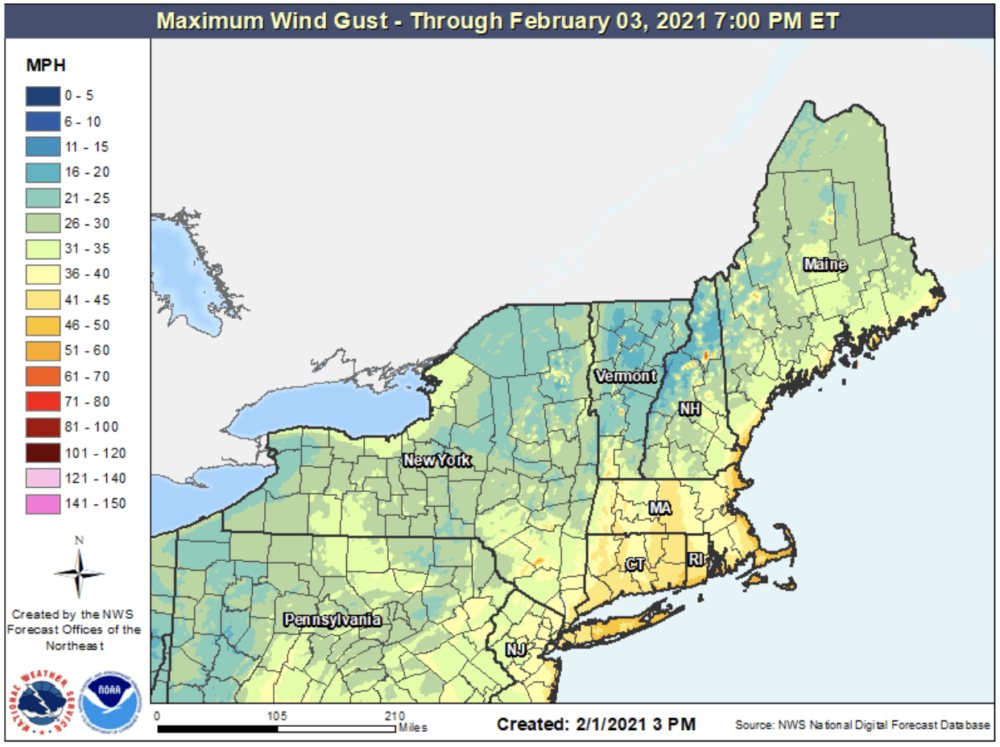 There could be some minor coastal flooding at the time of high tide, but I'm not expecting anything severe. Winds will be gusting over 50 miles an hour at times right along the coastline, blowing and drifting any snow that is falling and pelting the rain against buildings.
The coastal front, which is the dividing line between marine air and colder polar air, has moved far enough inland that it will prevent many immediate coastal communities from seeing a major snowstorm.
This storm is moving quite slowly and will actually meander south of New England for another day. This will keep cloudiness and the chance for some light shower or snow shower activity in the forecast into Wednesday morning. If there is an accumulation of snow once the colder air returns it would be on the order of a couple of inches Tuesday into Wednesday.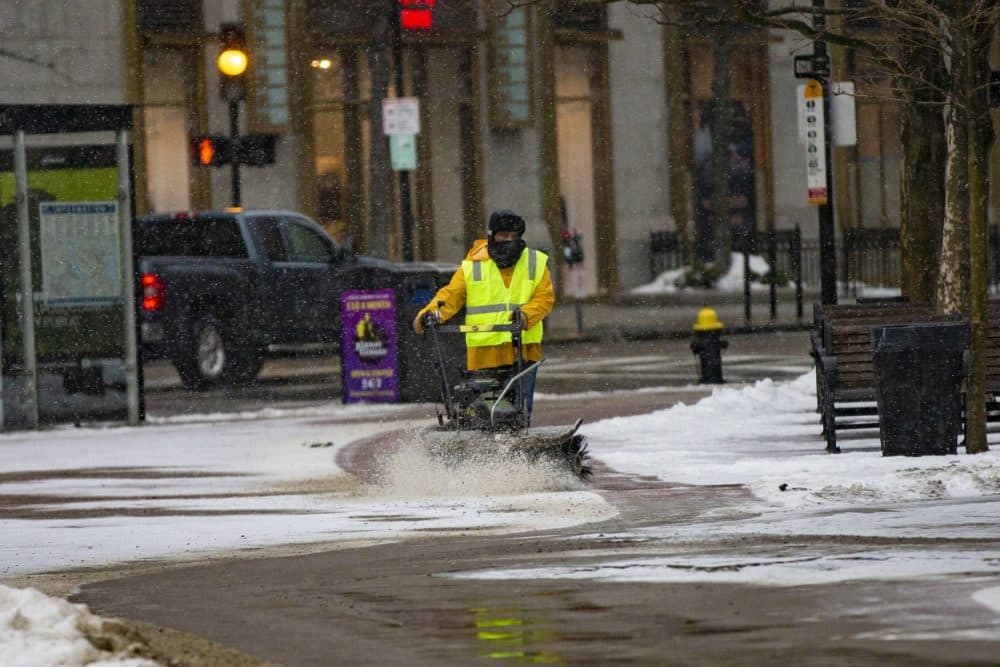 Temperatures will be seasonable at the end of the week and there may be a few rain showers for Friday. However, I do think there's even colder air coming next week. Parts of New York and New Jersey have seen over 2 feet of snow — making this an historical storm for those locations.
With additional reporting by WBUR's Newsroom.
This article was originally published on January 31, 2021.
This segment aired on February 1, 2021.