5 Things To Do This Weekend, Including A Writer's Workshop And A Show Of Luminous Paintings
It's already February! Boston museums are reopening so we'll have more exhibits to highlight for you. Of course many events remain virtual, which is fine because it means that I won't have to go outside and face the frigid air or mushy snow. Here's a mix of events taking place in the next days that might inspire you to create something yourself!
Through Feb. 13
Shabnam Jannesari, an Iranian-born and Massachusetts-based artist, has her first solo exhibition at Gallery 263 in Cambridge. As a child, I never realized I could see art in small galleries — I thought that's what museums were for. But galleries are where you often find the gems. In "The Carpet Grew Like A Garden," Jannesari depicts the life she left behind in Iran. The paintings reflect her personal story, intertwined with the stories of Iranian women who have been suppressed. Jannesari's works of art are executed in ink or oil paint, and her very vibrant, saturated and warm hues will capture your attention.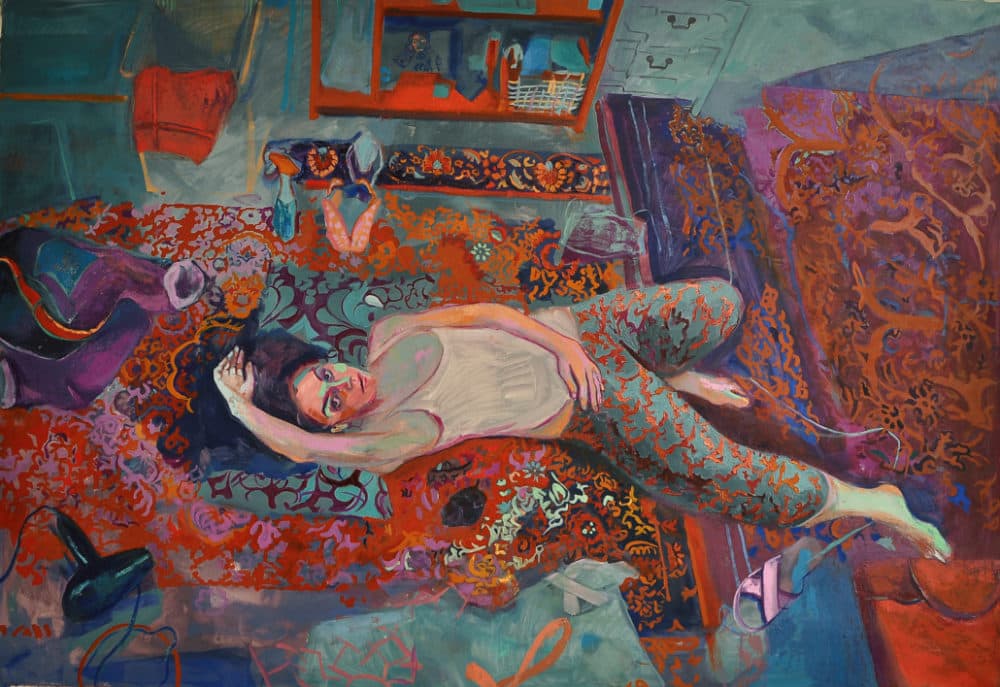 ---
Friday, Feb. 5
First Fridays at the Institute of Contemporary Art make its virtual return!  This house party will kick off with a performance by local award-winning artist Cliff Notez. On this first Friday, the ICA is hosting a live streamed performance that you can watch from just about anywhere. HipStory is set on bringing you a unique and inspiring show that'll keep you on your toes waiting for the next installment to launch later this season.
---
On view from Feb. 6-January 2022
Museums are open! Which means new exhibits are on display again. (Don't forget to book your tickets ahead of time.) The Museum of Fine Arts' latest show, "Collecting Stories: The Invention of Folk Art," zeroes in on one specific question — why do we differentiate folk art from fine art? The exhibition examines works on paper and sculptural objects. Thanks to an early MFA benefactor, who championed folk art, the museum became one of the first American institutions to seriously collect works by craftspeople, schoolchildren and sailors.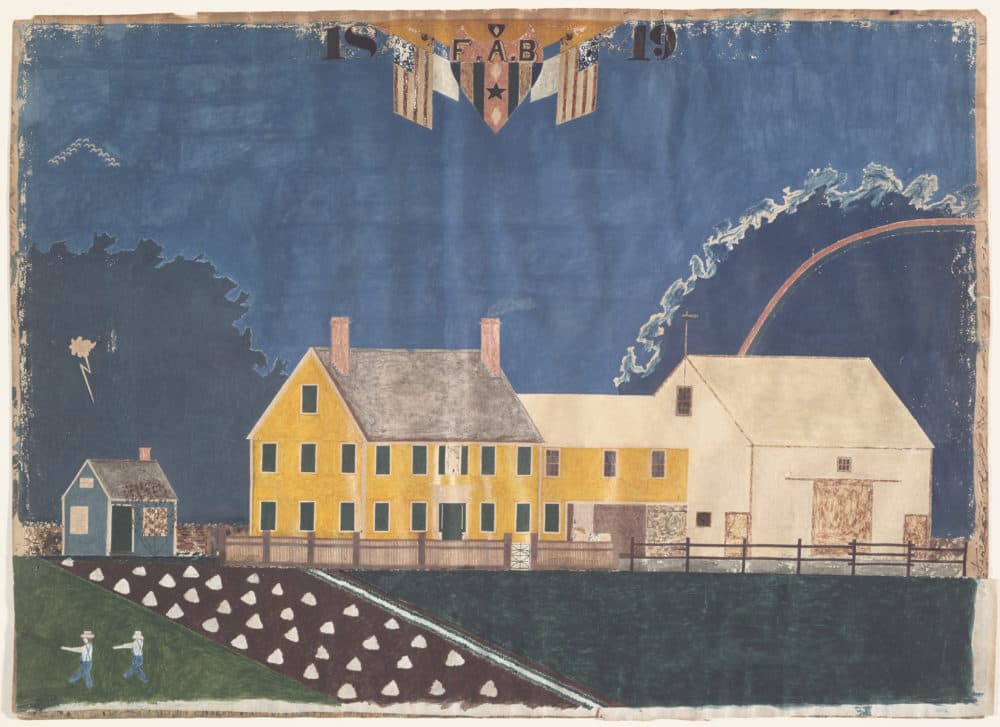 ---
Saturday, Feb. 6
The Mass Art Art Museum is launching a new program for little artmakers between the ages of 3 and 5.  With so much time indoors, it's hard to keep little ones entertained, so this has you covered!  On the first Saturday of each month, Julia Einstein, one of MAAM's educators, will guide the audience through art-making projects that you'll want to hang on your refrigerator!
---
Friday, Feb. 5-Saturday, Feb. 6
Sometimes I am in need of inspiration for words to start flowing or I feel stuck with no direction to go in terms of my creativity. Things like workshops and spaces designed to spark creativity, help me get out of my writer's block. Good thing that Porsha Olayiwola, Boston's poet laureate, has curated a monthly open mic and workshop series. February's theme is "The Magic & Uncertainty of Memory II" and will feature Rachel Mckibbens, a poet, activist, and playwright.