20 Years On, The Brattle Film Foundation Sticks To Its Creative Beginnings
"I feel like we're all hovering in midair, waiting for everything to slam back again," says Ned Hinkle, creative director of the Brattle Theatre. We're chatting over Zoom as he sits in the cinema's office, occasionally pausing to speak to workmen who are there helping prepare for the theater's eventual, yet-to-be-scheduled reopening. It's a strange way to spend an anniversary, as this month makes it 20 years since he and his partner Ivy Moylan took over the space and started the Brattle Film Foundation. Yet another celebration canceled due to COVID-19, the party has moved online for the time being, with a yearlong retrospective of favorites that premiered at the Brattle over the past two decades set to stream at the theatre's virtual screening room, The Brattlite.
The series kicked off earlier in March with "The Mystery of Picasso," Henri-Georges Clouzot's 1956 collaboration with the great painter, a then-new 35mm restoration of which was the first film programmed by the Brattle Film Foundation in March of 2001. (The film also premiered at the theater during its initial U.S. release in 1960.) Upcoming titles include Edgar Wright's "Hot Fuzz" — with a newly recorded introduction from the director and a behind-the-scenes peek inside the Brattle's projection booth that Wright and company shot when the film screened there in 2007 — as well as a special one-day-only presentation of programming mainstay Guy Maddin's rarely screened "Brand Upon the Brain." Still, so much cinema legend and lore has happened in and around the Brattle, one wonders if a 52-week retrospective will be long enough.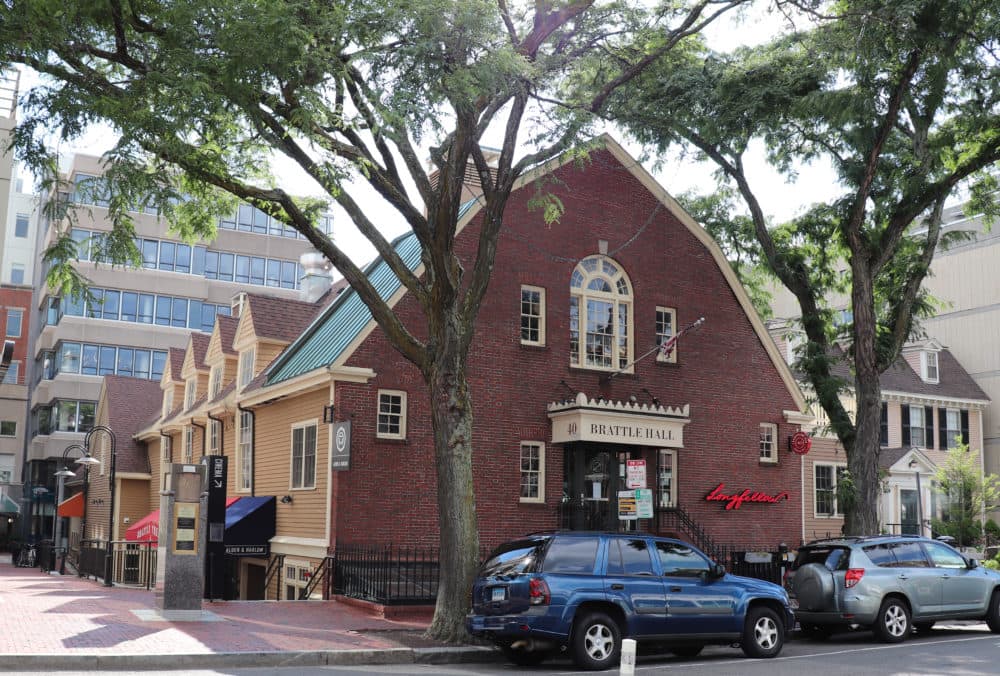 Built in 1890, the historic Brattle Hall was used for everything from theatrical performances to Lutheran church services and, for a time, was even the Cambridge police department's gymnasium. It didn't become a movie theater until 1953, when Harvard pals Bryant Haliday and Cyrus Harvey Jr. installed a cruise ship's "Translux" projection system, preserving the space's balcony and proscenium arch by putting the projectors behind the screen, aimed at a 45-degree mirror to throw a reverse image. (Still in operation, I'm told the Brattle has the last rear-projection setup in North America.) Inspired by the programming of Henri Langlois at the Paris' Cinémathèque Française, Haliday and Harvey programmed an eclectic mix of American and international movies, old and new. The two went on to found Janus Films, the distribution company that introduced to America the work of Ingmar Bergman, Federico Fellini, Akira Kurosawa and basically invented what we think of as arthouse cinema.
The double-feature calendar programming pioneered by Haliday and Harvey isn't the easiest or most profitable way to run a movie house, especially because most studios demand open-ended runs for their new releases. (For obvious reasons, they'd prefer their films to play until people stop coming to see them.) But Hinkle and Moylan believed this was a tradition worth continuing, creating the Brattle Film Foundation to capitalize on the theater's reputation as Boston's unofficial film school, and trusting that the city's vibrant cinephile community would support the endeavor above and beyond the price of tickets and popcorn. "I think when we took over people were like, 'You're not a ballet company! You play movies,'" Hinkle says. "The calendar model, the programming style that the Brattle had always been known for is what we were trying to preserve."
Hinkle was working in the office of the Beacon Cinema Group as an assistant to Marianne Lampke and Connie White, who had been operating the Brattle since 1986. (He built the theater's first website in 1997 using HTML tables.) Moylan had already done a stint as an operations manager at the cinema, getting to know the regulars and spending a sizable portion of her days duct taping tears in those old spring-loaded seats you used to be able to hear snapping back every time somebody got up to go the bathroom. A single-screen theater was no longer a viable business model, especially not one paying Harvard Square rents, which is one of the reasons they converted the Brattle into a nonprofit. "Over the past several years, the idea of film as something that needs to be supported in a philanthropic way has become much more understood," he explains.
"Over the past several years, the idea of film as something that needs to be supported in a philanthropic way has become much more understood."

Ned Hinkle
Those were heady times, especially in Cambridge with the tech boom in full flush. But in September of 2001, the world changed forever. Hinkle and Moylan had originally envisioned the Brattle Film Foundation partnering with deep-pocketed startups and "all this tech money floating around. Then not only Sept. 11 but subsequently the bubble bursting really changed the way we thought about support. Wonderfully, it made us focus on individual donors and our community. We've always had a really great support base with small donors, but never MFA-level donations coming in."
I joke with Hinkle that he and Moylan couldn't possibly have picked a more cataclysmic two decades for the film industry, as the entire way in which movies are made and exhibited has changed dramatically with the dawn of digital cameras and projection, and converting to the latter necessitated another massive crowdfunding campaign in 2013. Indeed, two of the films to play so far in the Brattlite retrospective — Agnès Varda's beguiling first-person documentary "The Gleaners & I" and Alexander Sokurov's one-take-wonder "Russian Ark" were pioneering in their use of the then-emerging technology to make movies that would have been unfeasible or just plain impossible to shoot on 35mm.
"The films that we're trying to play in the screening room — in general, not just the retrospective — have been really trying to stay as true as possible to what we think the Brattle does, which is look back at films that you might have missed or that you might need to see again for some reason or another, and also to look forward to films that are being made in new ways and new modes with new eyes," Hinkle enthuses.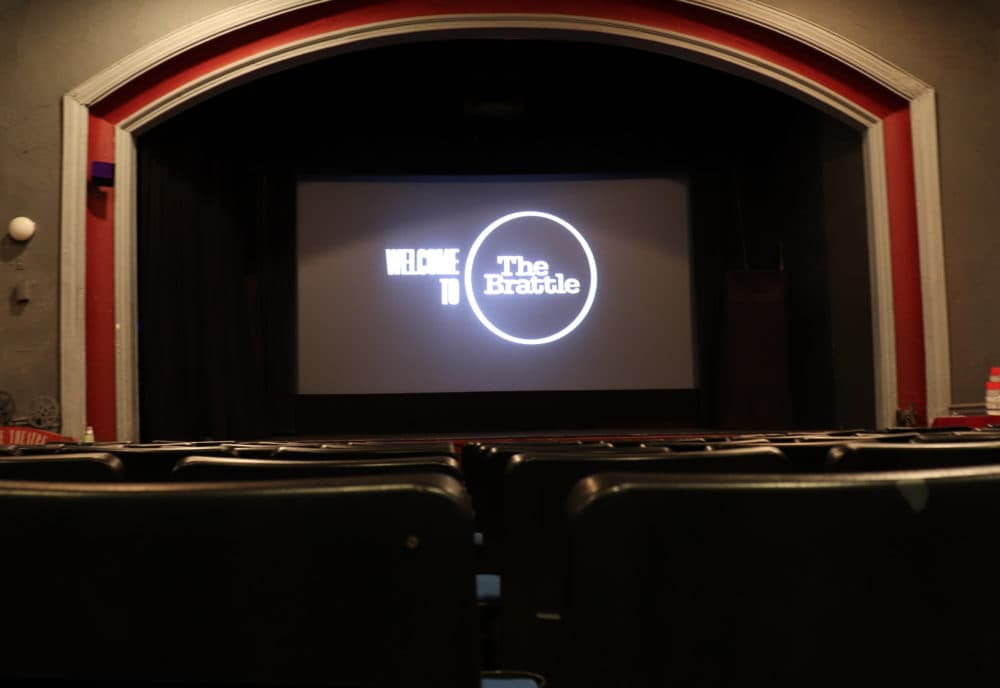 It's a philosophy that goes back to the Brattle's original operators, and the symbol of the Janus head coin facing two directors. "Of course the famous thing we always tout is that Janus Films was born at the Brattle, and the Janus logo is extremely appropriate for the Brattle Theatre programming that has always existed from the first days," he says. "There's a reason why the people who founded the theater chose Janus as the symbol for their distribution company. Looking back and looking forward."
Some of my own favorite Brattle memories from the past 20 years include sitting behind Elliott Gould at a screening he hosted of "The Long Goodbye," watching the actor chow down on a large popcorn and laugh uproariously at every wisecrack he uttered onscreen. There was also a wild, admittedly pretty beery evening during a retrospective of Roger Corman exploitation films — it was either at the Pam Grier women-in-prison classic "The Big Bird Cage" or the showing of "Death Race 2000" from an old international print with Swedish subtitles — that a couple sitting behind my crew of friends loudly broke up halfway through the film. The oddest, though, was seeing David Lynch at the local premiere of his mind-melting 2006 epic "Inland Empire," which went on to be one of the Brattle's biggest hits. In lieu of an introduction, the director asked that the film be preceded by several minutes of a woman improvising on a viola. I'd always assumed she'd arrived with Lynch, but Ned assures me otherwise.
"We were at a drag show at Machine, I think it was the Gold Dust Orphans holiday show. Ivy and I are there and I got a phone call from David Lynch's assistant, and this was a few days before the premiere, saying 'David would like you to find an avant-garde violin player to improvise before the screening.' And I thought for a second, and I was like, 'you know what? I actually know a great viola player who would be really into this.' These surreal moments…" They'd arranged with the city for it to be officially declared David Lynch Day in Cambridge, and as I recall the director responded to the honor by asking that if it was indeed his day then why couldn't he smoke anywhere?
"Our desire is to continue to be here for those generations of people to come who aren't finding what they want on TikTok or Twitch or even on Netflix or Amazon Prime."

Ned Hinkle
But it's not just cinema royalty that has graced this auditorium, as I'm told that Meghan Markle has been to the Brattle, too. It was years ago, doing a promotional tour for her TV show "Suits" where episodes were screened for college students with the cast in attendance. "See, newsmakers frequent the Brattle Theatre," he laughs. "Not just Henry Louis Gates and Harvard people."
This past year of COVID-19 closure has been the toughest Hinkle and Moylan have faced yet at the Brattle. "We're lucky," he gratefully acknowledges. "The community has come through. They have donated like they've never donated before. And I keep reiterating, it's not people writing us $100,000 checks. We don't get the Affleck and Damon money. That's not us. We are still alive because awesome people write us $150 checks, or write us three $25 checks. We are here because the community wants us to be here, and we have a community because we want to be here. Our desire is to continue to be here for those generations of people to come who aren't finding what they want on TikTok or Twitch or even on Netflix or Amazon Prime. They're looking for a way to find a different experience of the world and the Brattle has always provided that, and we want to make sure that it continues to provide that for people."
---
For information about screenings and upcoming events visit the Brattle Theatre's website.