Former Northeastern Track Coach Charged With Duping Athletes Into Sending Him Nude Photos
A former Northeastern University track and field coach faces federal charges after allegedly luring young women into sending him nude photos.
Steve Waithe, 28, of Chicago, was arrested Wednesday in Illinois and charged with cyberstalking and wire fraud.
Waithe worked as a coach at Northeastern from October 2018 to February 2019, according to a criminal complaint filed In Boston Tuesday by FBI Special Agent Mark Wilson. Waithe lived in Somerville before moving to Chicago. According to the criminal complaint, Waithe would take the phones of women on the team, ostensibly to record them as they trained. But several women reported seeing him scroll through their phones.
After departing the school, Waithe allegedly reached out to several of the same Northeastern athletes using fake social media accounts. Prosecutors allege that Waithe would tell women he found compromising images of them online, offer to help the athletes identify and remove the photos, but only after they sent him more nudes. The additional photos, he said, would be used for "reverse image searches," according to the complaint.
The complaint also alleges Waithe stalked another Northeastern student and broke into her Snapchat account.
In a separate scheme, according to the complaint, Waithe used female personas to email female athletes an ask them to take part in a "body development" study.
"The emails describe a phony study for athletes and request information relating to height, weight, body fat, and diet habits," reads the complaint. "The emails include a 'most important' request for the victims to send photos of themselves in a 'uniform or bathing suit to show as much skin as possible.' "
Investigators say they have identified more than 10 victims of the "study" scheme, and more than 300 photos of the victims either naked or partially naked in Waithe's different Google accounts.
The school says Waithe was fired in February 2019 as a result of a university investigation into his "inappropriate conduct toward female student athletes."
"Impacted students were provided with counseling and other resources. The university also contacted federal law enforcement officials and worked in full cooperation for the duration of the federal investigation," Renata Nyul, a Northeastern spokesperson, said in an email.
In addition to Northeastern, Waithe has worked as a coach at Penn State University, Illinois Institute of Technology, University of Tennessee and Concordia University Chicago, according to the complaint.
Waithe reportedly used several pseudonyms, including "Privacy Protector," "Katie Janovich," "Kathryn Svoboda" and "Anon" to draw in potential victims. The U.S. Attorney's office has also set up a web page for anyone who believes they may have been targeted by Waithe.
Waite is expected to appear Wednesday in federal court in Chicago. He will also make a court appearance in Boston at a later date, according to the U.S. Attorney's office.
Material from The Associated Press was used in this report.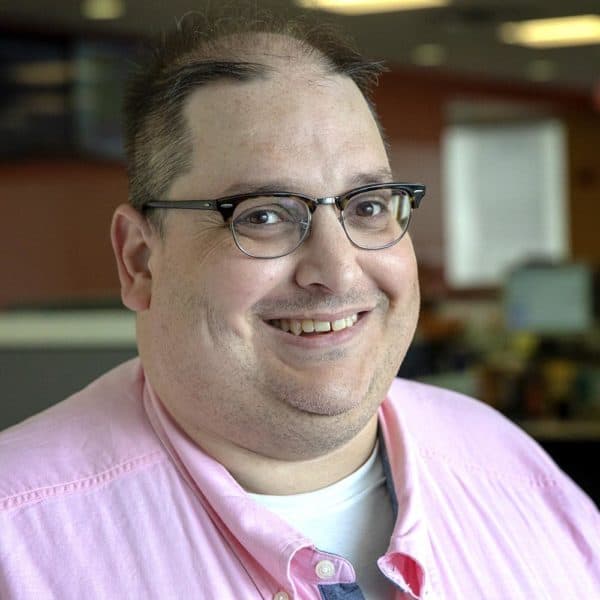 Roberto Scalese Digital Producer
Roberto Scalese is a digital producer and editor.