Old, New, And Weird: New Boston Indie Film Company Brings Fresh Energy To Distribution
Over the last few decades, independent film distribution has dissolved into a murky mess. That mess leaves audiences and filmmakers at a loss for how to find each other. There are film festivals, streaming platforms, the occasional theatrical release. But no simple path emerges, especially for films that push the boundaries of form and content.
For example, imagine an array of voices helping to tell a story about immigration. The images do not reveal faces but instead focus on cramped train interiors, as in the 2019 documentary feature "No Data Plan." Intrigued by films like this and the modes of access filmmakers have (and don't have) to get work like it seen, Keisha N. Knight says she became "really interested in distribution as a means of changing things."
That instinct prompted her to launch a new Boston-based film distribution company, Sentient.Art.Film in 2018, with "No Data Plan" as its first title. "One of the things I feel strongly against is a different type of body, or color or orientation of a body [being put in] the same-old sold-out story. To me, that doesn't really do too much," says Knight, also a visual and film studies doctoral candidate at Harvard.
In addition to overseeing the release of three other feature-length films (an unconventional mix of fiction and non-fiction), at the onset of the pandemic, Knight contacted programmer Abby Sun about co-curating a virtual retrospective of Asian American independent cinema. Sun says that Knight convinced her that "something like this was not only possible, but exciting and revolutionary."
While researching, Sun says she was struck by the heterogeneity of what she uncovered. She grew concerned over the erasure of a vital part of American cinematic history. "To me this idea of 'Chan is Missing,' 'Joy Luck Club,' 'Fresh Off the Boat' is a false narrative," she says, of the films and TV with Asian American storylines with mainstream familiarity. For her, Roddy Bogowa's 1991 feature film, "Some Divine Wind" or Shu Lea Cheang's "Fresh Kill" from 1994 add well-earned nuance to the lineage. She included those and four other films in what would become "My Sight is Lined With Visions: 1990s Asian American Film & Video," a two-week retrospective in May 2020.
Under lockdown Sun found that other filmmakers could not access prints or were literally locked out of their offices. Plus she and Knight wanted to dig deeper. With audiences asking for an extended window to view "My Sight" and new connections made during the pandemic, Sentient re-launched the retrospective with additional films and enriched content. It streams through January 2022.
Sun acknowledges that the series appears relevant right now, with the spikes in anti-Asian rhetoric and hate crimes as well as protests against them, but explains, "Good programming becomes timely. You're thinking about things that should be more in the consciousness before it actually pops up."
One of the features added in 2021 includes a monthly "from the vault" short film and filmmaker discussion. Laurie Wen's delightfully multi-layered first-person account of visits to Boston's Chinatown, "The Trained Chinese Tongue" from 1994, depicts the breadth of the Chinese American experience particularly through food and language. Sun first saw and remembered the film while an undergraduate at Harvard. (Currently she is working on a comparative media studies graduate degree at MIT and programming the LEF Foundation's DocYard series.) Sentient hosts a live Instagram Q&A with Wen on Thurs., April 15 at 7 p.m.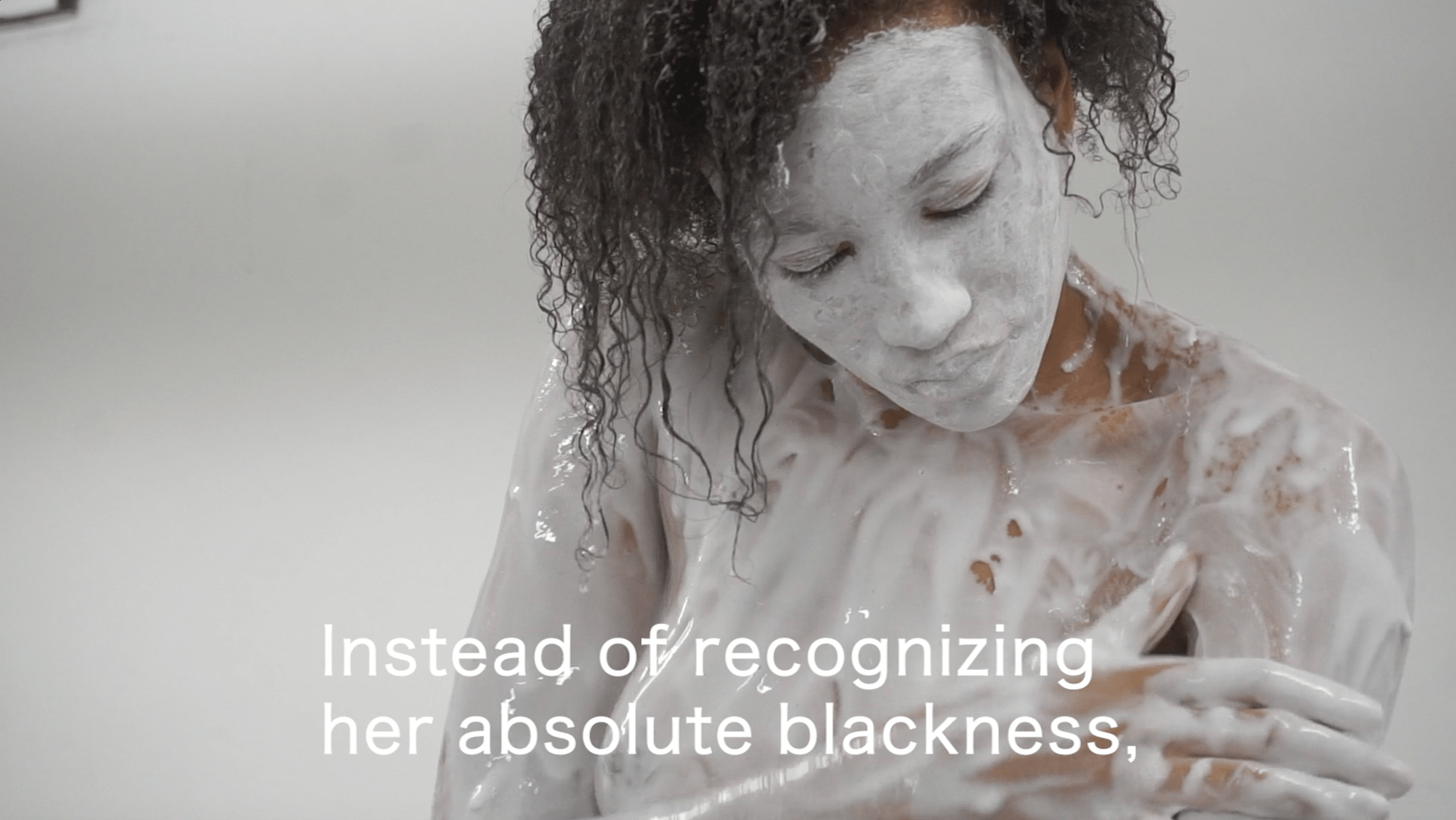 That same day, on April 15, Sentient launches "Sentient.Omnibus," an entirely new short film series also with a monthly film and filmmaker Q&A. Picking up on themes and formal approaches present in Sentient's other projects, the series opens with "In the Blanks," in which a couple talks about their relationship – jealousies, attractions – over images of empty public and private spaces. The voices, speaking in English with British accents, invite any number of embodiments. The potential for expansive interpretation excites Knight and "Sentient.Omnibus" producer Carla Troconis.
Just as powerful, Troconis explains, is what happens when audience members consider films like "In the Blanks" alongside the next short, "La Négresse blanche," anchored by the human form (a female Black body attempting to turn herself white), alongside the next, "In Full Bloom," a story about one woman's grief driven by her partner's absence. The plan is to exhibit the entire shorts program in "omnibus" fashion at the series' end.
Troconis hopes audiences will allow the shorts, at times experimental and performative, room to breathe while also considering their signficance when linked. For her, storylines that are "super representative and super realist can feel less relatable." As she sees it, the leaps taken within Omnibus films can be more honest and "get through to you in a more basic or carnal or affecting way."
Meanwhile, as Knight ushers Sentient.Art.Film into the next five or so years, she keeps thinking about fresh ways to "expand notions of many different things." She lists genres, mediums, backgrounds, identities. "I use the word expansive a lot," she says. Ultimately, she wants to find ways to support artists to be "strange."
Before filmmakers start watering down their out-there ideas, she wants them to stop and say, 'Oh wait. I don't have to do that! There's this weirdo...' At Sentient, says Knight, "We're trying to make space within the industry that's not there."
---
Sentient.Art.Film hosts "Sonic Resonances," a panel discussion as part of "My Sight" on April 21 at 7 p.m. and a Q&A with Hee Young Pyun and Jiajun (Oscar) Zhang, directors of "In the Blanks," as part of "Sentient.Omnibus" on May 5.