SJC Rules Brookline Wrongly Let Go Fireman Angry Over Supervisor's Racist Voicemail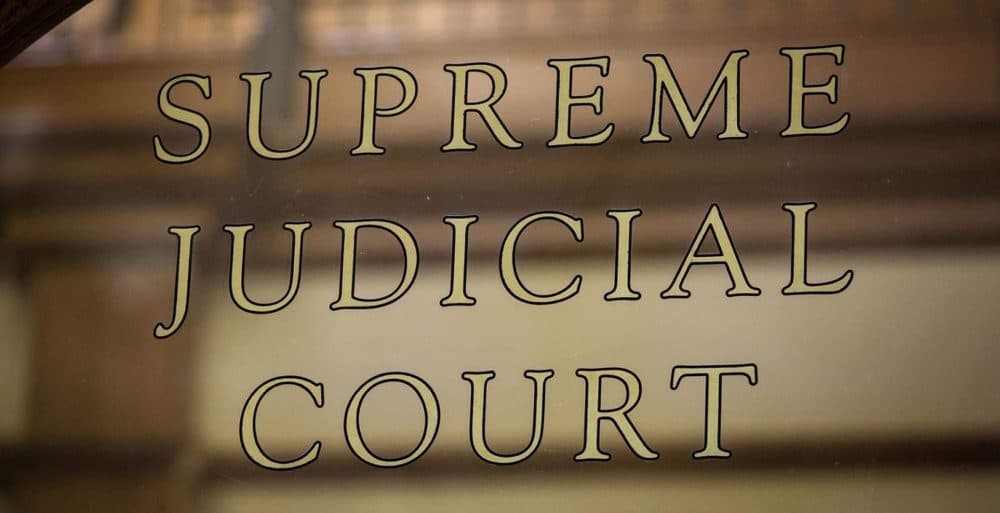 The Massachusetts high court on Tuesday upheld a Civil Service ruling that found Brookline was wrong to fire a firefighter who was angry about a racist comment and later made verbal threats.
The long running legal dispute began in 2010, when Gerald Alston, a Black Brookline firefighter received a voicemail from his supervisor Lt. Paul Pender that said in part, "F---ing [n-word]." Pender later told investigators that he inadvertently left the message during a traffic incident and his remark was aimed at another driver.
Pender was later promoted to captain and temporary deputy chief before retiring. But Alston was fired in 2016 after he was absent for work, allegedly admitted to using cocaine and marijuana, and made threatening comments.
Tuesday's ruling upholds a decision from the Massachusetts Civil Service Commission that found Alston's firing was a violation of his civil rights. The commission ordered the town to reinstate him, despite the town's claim that he was unfit to serve on the fire department.
The town continued to appeal that decision, arguing that the reinstatement order amounts to giving Alston paid leave for an indefinite period.
But Supreme Judicial Court Justice Scott Kafker found the reasons for Alston's firing were the town's own fault.
"The problem with the town's argument is that the town has been found responsible by the commission for Alston's unfitness," Kafker wrote in a 49-page decision. "The town cannot render him unfit, and then refuse to rehire or pay him."
But despite the court victory, it is unclear whether Alston will ever work as a firefighter again. Alston told WBUR he feels like he's been banished from the profession for speaking out against racism. With Tuesday's decision, he hopes the same thing won't happen to others.
"Hopefully with this decision, no other minority firefighter, no other female firefighter, no other firefighter who may feel like they're not a part of this this firefighting family, will ever have to go through something like this again."
According to the Civil Service Commission ruling, Alston was furious after someone wrote the word "Leave" on the door to his seat on a fire engine. He allegedly said "something to the effect of shooting up the place" and "people go postal over matters like this," the ruling said.
The town's psychiatrist, Dr. Andrew Brown, found Alston was not "fit for duty." Another psychiatrist, Dr. Marilyn Price, found he could potentially return to work, provided he receive regular mental health treatment, drug screenings and a less stressful work environment.
Despite Alston's problems, the state Civil Service Commission found Brookline wasn't justified in firing him, in part because it never properly disciplined his supervisor for his racist comment and overlooked the later retaliation against Alston.
Indeed, the Supreme Judicial Court noted that the commission found that the town's failure to deal with the racist comments and subsequent retaliation was at the root of Alston's problems, rendering him unfit for duty.
"That is not to say, however, that illegal drug use, or a failure to participate in a reasonable return to work process, would not be just cause for discipline or termination under different circumstances," the ruling said.
Select Board Chair Bernard Green, an advocate for the litigation against Alston, did not immediately respond to a request for comment.
But board member Raul Fernandez said he's glad this chapter of the 11-year Alston saga is over.
"It's not just one finding or one decision ... but it is repeatedly, throughout this saga, that the town of Brookline not just denied Gerald Alston justice, but was chiefly responsible for the injustices that occurred to him," he said.
Fernandez noted that Brookline's town meeting members voted to apologize to Alston over the treatment he received from the town, and to stop further spending on litigation against Alston. Yet, the Select Board opted to continue appealing.
"I'm happy for [Alston]," Fernandez said. "But also, we shouldn't even ... have gone through this in the first place. So what I'm hopeful for is that that our community finally gets how important this is."
Fernandez said he expects the select board to discuss what to do next in the Alston case in coming days.
Alston has been reinstated to the fire department since 2019, and has been on paid leave since then.
His lawyer, Brooks Ames, said the "ball is in the town's court" as to how Alston's employment is handled; for instance, the town could potentially offer Alston a settlement in exchange for leaving the department.
A separate suit Alston filed against the town in federal court is still pending.
---
Correction: A previous version of this story misidentified the justice who wrote the Supreme Judicial Court ruling. We regret the error.
This article was originally published on April 27, 2021.