Memorial Day Festivities Return, As State Lifts Pandemic Restrictions
Resume
Some traditional Memorial Day weekend festivities are back this year, after the state announced plans to lift pandemic restrictions on parades and other large gatherings.
A pop-up "flag garden" has returned to Boston Common, featuring more than 37,000 American flags — one for every Massachusetts service member who has died in battle since the Revolutionary War.
Volunteers like Flora Han drove star-spangled banners into the ground, one by one, in searing heat this week. Han works for the Home Base Program in Charlestown, a veterans' service group cofounded by Massachusetts General Hospital and the Red Sox Foundation.
"I really missed it last year," said Han, who brought along her 4-year-old daughter. "This year, I'm so glad that I can be part of it."
The flag garden was organized by the nonprofit Massachusetts Military Heroes Fund. Melida Arredondo, who lost her step-son in Iraq in 2004, helped conceive the temporary monument more than a decade ago. It quickly became a cherished sight every May, until 2020, when state officials discouraged people from gathering.
Arredondo said the display is a public reminder that Memorial Day is "not a barbecue weekend" for families who have lost loved ones in combat.
"Every day is Memorial Day for somebody like myself," she said.
"I really missed it last year. This year, I'm so glad that I can be part of it."

Flora Han
Navy Reserve veteran Margaret Giguere said the flag garden's absence last year was "depressing." She was so happy to learn of its return this year that she volunteered with her sister, Donna Jordan, to help put it together for the first time.
The sisters, both nurses, figured planting flags would make for a fun and fulfilling day off — and it did, though they soon discovered it's harder than it looks.
"And it's harder than it looks to line them up!" Jordan said.
Giguere added: "Working in twos is helpful. Teamwork."
It takes teamwork to pull off all Memorial Day events, including the many parades typically held throughout the state. It also takes time, which is why the veterans' services department in Wilmington started making arrangements in March, even though it wasn't clear until recently that parades would be allowed this weekend.
"What we figured was, go ahead and start planning," said the agency's director, Lou Cimaglia. "We wouldn't want, the week before, for them to say, 'OK, have a parade,' and then we didn't have everything lined up."
Unfortunately, that's pretty much what happened in some places. Many towns won't have a parade for a second straight year and will instead hold virtual events or smaller celebrations. State officials didn't unveil a plan to drop parade restrictions until May 17.
That left too little time for the town of Medway to book marching bands, said Memorial Committee Chairman Bob Saleski. His group couldn't even get musicians from the local high school.
"They had turned their attention to a concert, which they had last week," he explained. "And it was then too late to go back and try to put a parade theme together."
Saleski, a retired Marine and Medway police chief, noted the town will still hold a Memorial Day ceremony. It may lack the hoopla of a parade, but he said honoring those who died in service to their country is what the day is really about, anyway.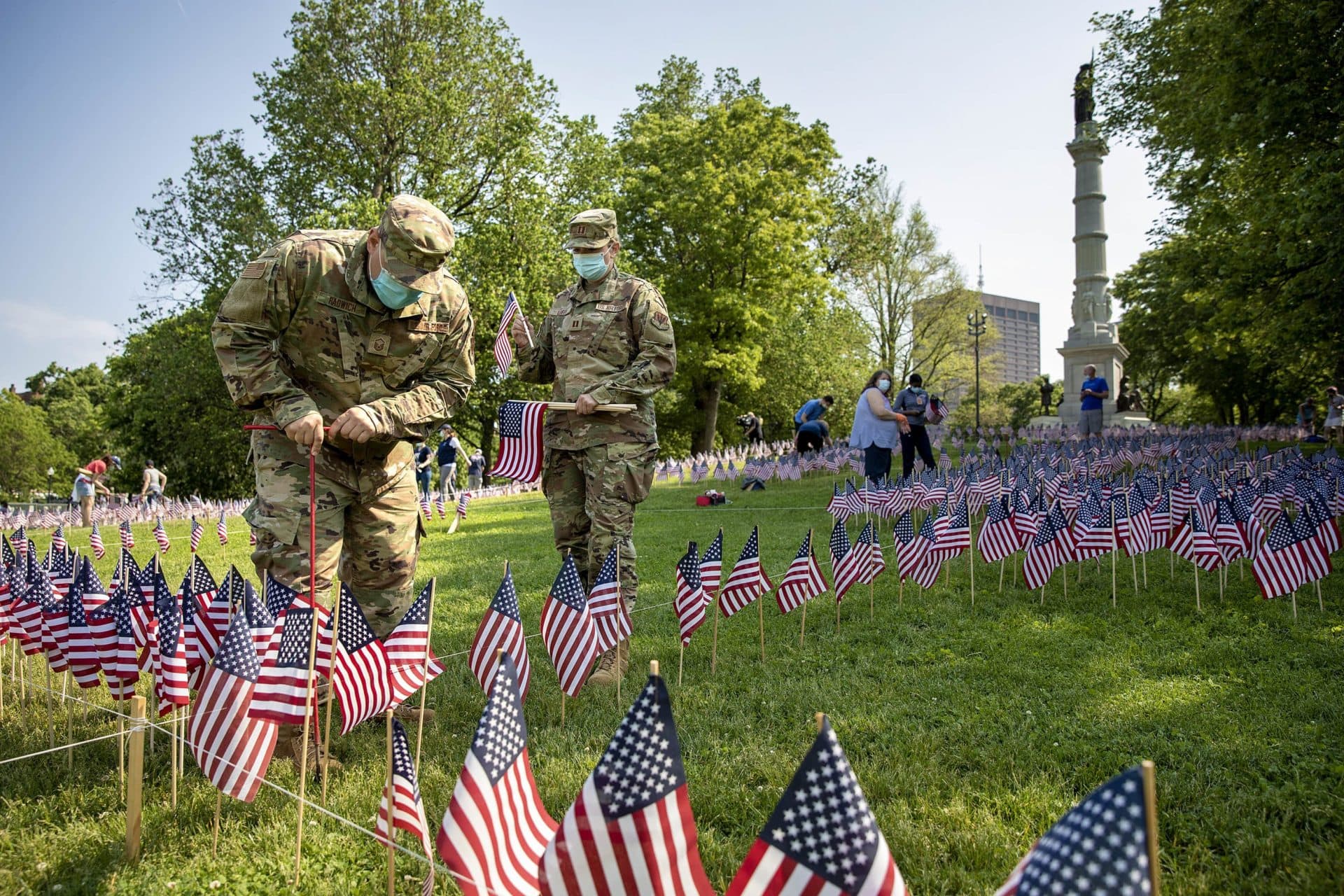 This segment aired on May 28, 2021.