Here Comes New England's First Chance At A Heat Wave
The weekend is upon us, and if you love heat you're going to love this one.
New England weather can turn around on a dime. Consider that last weekend our high was 51 degrees; this weekend we're going to add nearly 40° to those numbers. Does it get much different?
Saturday will start with a little bit of ground fog, but quickly strong June sunshine is on the menu as readings reach near 90 degrees.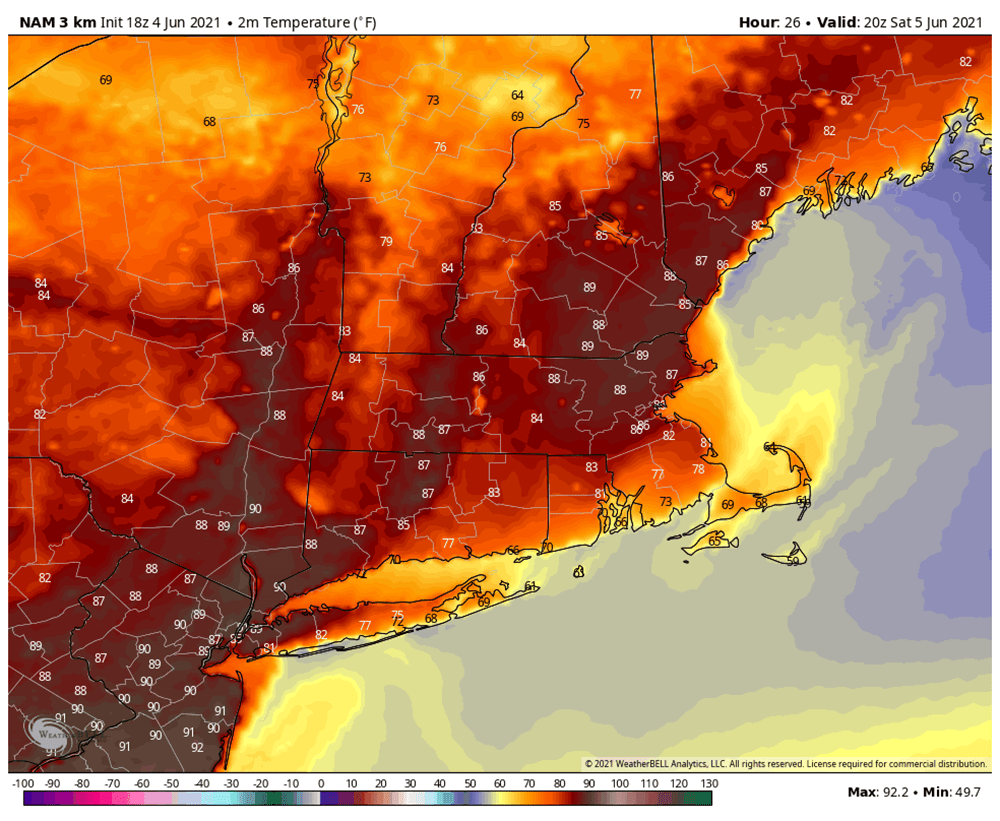 Expect hot late afternoon weather across much of interior New England on Saturday. A southwesterly breeze over Cape Cod in the islands will keep those areas in the 60s and 70s. Obviously, they'll be a bit of a transition between the cooler air near the ocean and the hot inland air.
It'll be warm and muggy Saturday night. Things will stay in the 70s most of the night, falling to the upper 60s to near 70 by sunrise on Sunday. Day two of the weekend is hotter than day one as temperatures reach below and even some middle 90s.
It will be a bit cooler over the cape in the islands but with a Westerly wind relief will not be as strong.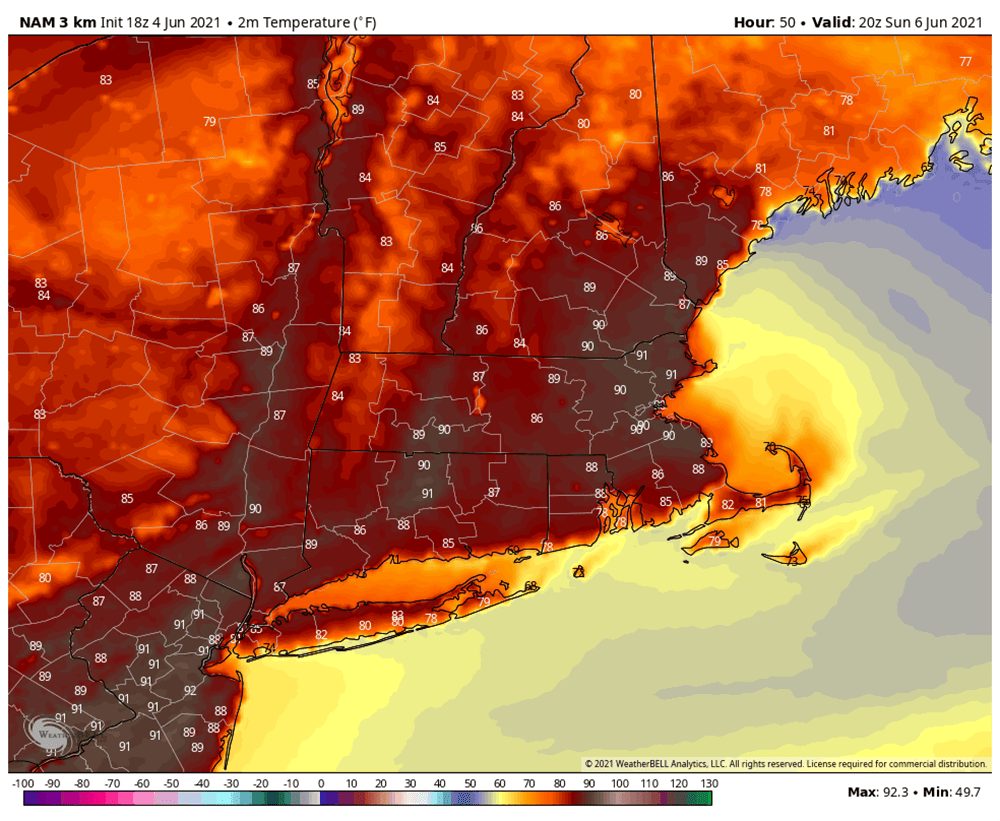 For those communities which reach 90 on Saturday, the heat wave will become official on Monday with another bout of 90 degree weather. The humidity will not be oppressive but you'll definitely notice it.
Tuesday and Wednesday feature more heat and humidity, although the exact details of those days still need to be worked out. It's probable we won't return to seasonal conditions until Thursday.
High tide this weekend is during mid-morning and again just after sunset. The length of day is just a few minutes shy of the most amount of daylight of the entire year.